About Brightpearl
Brightpearl is a complete Retail Operating System for brands, retailers and wholesalers, that's designed to scale with fast-growing e-commerce brands. Our platform offers flexibility to respond to rapid changes in demand with Plug & Play integrations, intuitive inventory planning and saves you hundreds of hours a year with powerful automation. Brightpearl takes care of everything after the buy button; from order management to accounting, inventory, warehouse management, returns and more. An in-house team is available for installation as well as tech support and ongoing business consultancy. Brightpearl is designed for use by merchants - not IT staff. Every new feature is relevant to retail, so you know that everything is retail-focused. Retail merchants need a platform that can handle seasonal volume. Brightpearl provides orders, SKUs, channels, reporting and financials fit for multi-million dollar merchants.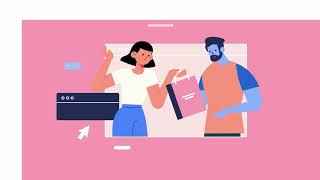 Brightpearl does not have a free version.
Alternatives to Brightpearl
Industry: Computer Hardware
Company size: 2-10 Employees
Used

Daily

for

2+ years

Review Source
---
Brightpearl is a fantastic all in one ERP system
Brightpearl is a fantastic all in one ERP system that is great for connecting all your eCommerce channels under one roof. They key to any eCommerce growth is being able to automate as much as possible and this is where Brightpearl excels. When we started using Brightpearl back in 2014 we were processing around 100 orders per month. In 2020 we are processing more than 100 orders per day and without Brightpearls automation this would not have been possible.
Pros
Great for automating your eCommerce orders.
Cons
Finance system needs improving for handling offline customer credit accounts.
Response from

Brightpearl

Hi Adam,

Thank you so much for your review. Automating manual tasks to give time back has been our thing since day one so it's great that you're getting so much value out. 100 orders to almost 3000 orders a month is amazing and we're so pleased we've been such a key component in making that happen!

Thank you again,
Tom (Brightpearl)

Replied 06/11/2020
Industry: Consumer Goods
Company size: 2-10 Employees
Used

Daily

for

1-5 months

Review Source
---
Great tool for a small-mid sized fast growing omni-channel consumer goods business.
We really enjoyed working with everyone involved in the project of setting up Tekla at Brightpearl. All the way from the sales to the final handover - and now ongoing customer success.
The team at BP immediately captured the essence of the challenge we presented to them with our previous ERP-stack, and they managed to set up all the right questions needed to be tackled.
Besides the on-point grasping of the challenges to be solved, we felt that the process throughout the implementation was smooth, and with constant dialogue with Anthony, our point of contact, we were in good hands.
The main issues we faced with our old stack was weak inventory, order and supply chain management. All of that are now elevated to a whole new level, and we feel that we have a robust ERP engine that we can grow with for many years to come.
Overall, we are super happy to have implemented Brightpearl, and can only recommend others to do the same.
Pros
We now have a product that solves our needs.
It is simple to use, yet complex, so that we can grow a lot within it.
It was quick to implement, allowing us to benefit from the elevated toolbox immediately.
Cons
Some elements of the UX/UI and functionality are clearly outdated and needs a revision. Also, it feels that they are stuck within old workflows that should be optimised.
I think this is a common issue in enterprise ERP and something that will improve over time.
Reasons for Choosing Brightpearl
The main issues we faced with our old stack was weak inventory, order and supply chain management.
Reasons for Switching to Brightpearl
It felt more robust and scalable. Furthermore, it was fairly easy to implement and at a reasonable pricing compared to other products with the same toolbox complexity.
Response from

Brightpearl

Hi Kristoffer,

Thank you for sparing the time to review us - we really appreciate it.

We're really pleased that we meet your needs so square-on and that you've had such a great experience at all the stages along your journey so far.

We're super-happy that you're a customer too and we really appreciate your recommendation.

Tom (Brightpearl)

Replied 16/10/2020
Used

Daily

for

2+ years

Review Source
---
Mixed Bag with Areas of Opportunity
It's nice to have all your records in one place, but being able to make meaningful use of said data is a large area of opportunity, and it can be done with some substantial elbow grease.
It's good for smaller companies, but larger companies would be better with different ERP solutions.
Pros
BP has made some improvements in key areas, such as the removal of purchasing of user slots. (e.g. if you had 10 users, only 4 could sign in at any one time).
But there are still areas of opportunity, in terms of better facilitation of accounting, order, and inventory control.
That said, it is probably still the most economical, if you want to really put in some elbow grease vs. other ERPs.
Cons
Needs substantial improvements in reporting inventory and accurately pulling proper reports for tax accounting and other accounting, as well as aiding in projecting units to order per quarter/season. Basic functionality is fine, but could also be improved, as much of the panel is very Web 1.5. Really meant for smaller companies, and not larger complex ones.
Response from

Brightpearl

Hi there,

Thank you for taking the time to review us. We're always pleased to get feedback from one of our customers. I'm pleased you're enjoying our updates to the platform. We're always looking to improve and feedback from users such as yourself is invaluable in assessing this.

Regarding your comment on Brightpearl being primarily suited to smaller companies, many of our customers are large businesses who have grown on Brightpearl and find our platform scales with them. Others join us as such as are impressed with the flexibility.

We would really like to explore the areas for development you mention. I would recommend dropping an email to your Customer Success Manager and we can get the ball rolling.

Thank you again.
Brightpearl

Replied 12/02/2018
Industry: Retail
Company size: 2-10 Employees
Used

Daily

for

2+ years

Review Source
---
Manages the core of our business, finances and products.
We have been using brightpearl for several years now and the core function of the system has been to centralise around the accounts and stock management for our business. This means it's super easy to keep control of the business critical systems. The system has grown and expanded and as a small business I don't need a lot of this but it's there incase.
The most important thing we have found is the super easy simple Brightpearl POS solution that is sharing the same core data for products/customers/payments as our website and accounts in real time so if the last item sells online then we don't over sell this in store at the weekend. We have two small showrooms and can have two separate pos channels that make it easy to deal with customers in store and telephone orders in the main program. Push sales from POS to backend and vice versa. It makes us more efficient and look more professional in store and on the phone.
Even as a small business we have constantly changing stock and a large number of products (over 11,000) so need control of those as simply as possible. Brightpearl has done that for us along with accounts functionality.
I hope as brightpearl expands it can keep true to it's roots of supporting small businesses with a system that would normally only be available to big business with big budgets. The core simple EPOS is just perfect for us with multichannel order routes to the dispatch desk.
Pros
the simple EPOS systems linked into the core of the system in real time. You have to do things by the book and can't cut corners in processes.
Cons
Sometimes you have to do things by the book and can't cut corners in processes.
Industry: Sporting Goods
Company size: 11-50 Employees
Used

Daily

for

2+ years

Review Source
---
Why oh why is it so hard to find an awesome ERP in this space? Hold up! Brightpearl? Yes!
In the jungle of ERP for DTC brands, Brightpearl is the Jaguar, lurking in the shadows. Deadly (aka effective) but with less fanfare than the lions and the tigers. If you're doing multi-channel and need an ERP/WMS/OMS, get a demo!
Pros
Seamless integration for our multiple channels of commerce. Cloud-based, no need for IT staff to maintain. Infrequently goes down. Never gone down at a critical time aka BFCM. Plays nice with Shopify, Amazon, retail, in-house orders.
Cons
Training could be better for rank-and-file staff. Handling of sales tax (in multiple jurisdictions aka Wayfair ruling) could be better.
Response from

Brightpearl

Wow! I'm not sure I've ever read a review like that, Peter, and it's great that it's about Brightpearl!

It might be a cliche, but we do see ourselves a gap in the market for the reasons you've noted here. We love having you and the rest of the team as a customer and we hope that we'll be able to be part of your success story for many more years to come.

Thank you,
Tom (Brightpearl)

Replied 30/10/2020