About Reckon One
Reckon One is affordable online accounting software for small businesses. It includes features such as invoicing, payroll and cash flow management, which helps users manage finances easily. With an intuitive interface and a customizable dashboard, you can view financial performance in real-time. It is an ATO-approved and single touch payroll ready solution which helps you stay compliant and in control of your finances.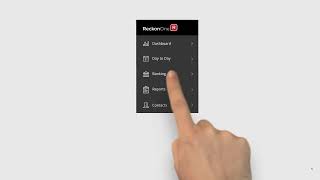 Reckon One has a free version and offers a free trial. Reckon One paid version starts at A$12.00/month.
Starting Price:
A$12.00/month
Alternatives to Reckon One
Industry: Sporting Goods
Company size: 2-10 Employees
Used

Daily

for

2+ years

Review Source
---
Easy use for a small outfit.
When you have torn out all your hair and finally phone the help desk......you will find a helpful knowledgeable person on the phone..
Pros
There is a learning curve.... BUT... once you have done that learning... there are heaps of daily benefits. We make about 60 products and we sell to a relatively small market 0.1 % of population. The software allows us to quickly add clients and do their specific invoicing.The "Lists" mean that our most common items "lurk in the background" and just 2 or 3 keystrokes fill in the invoice line.We sell overseas as well.. Export.. and we run 2 versions of our products.. The Export ones just have an "X" in the part description... IE local "Rainbow"... Export "XRainbow"The system sees these as 2 different products and stores them differently including their GST pre-set !!!The invoices are emailed out and the invoice contains our banking Direct Credit informationClients can be active or inactive... we tend to keep the one-offs inactive HOWEVERThere is a very good search function where you can select amongst "active", "All", "Outstanding bal"and it will find "part of an address", "Just a first name", "name of their dog", heheFast and Easy...
Cons
We use Reckon Online....Generally ok BUT.... it logs you out while you are with a client... especially near the end of the day.In some cases it is difficult to get back online.... but that is part of the learning curve..The search function is fabulous BUT you have to click the mouse... argh.. yes you cam press <enter> but nothing happens till you click the mouse.
Industry: Civil Engineering
Company size: Self Employed
Used

Daily

for

Free Trial

Review Source
---
Good software for point-of-sale businesses; less use for consulting
I liked Reckon One and would have stayed with it if I could have had a few more features relevant for consulting type businesses.
Pros
Easy to get the hang of even for someone with zero accounting background, like myself. Decent simple, intuitive features (mostly). Great dashboard.
Cons
The feature set is aimed at point-of-sale and online retail type businesses. As a consultant with a micro-business, my accounting needs are not great, but they are more complex than Reckon One could handle. I was going to need to purchase one of the top tier versions of Reckon just to do the few simple extras that I required.
Reasons for Choosing Reckon One
MYOB is expensive and I didn't need the name-brand experience or the ability to automate my accounting with the accountant
Reasons for Switching to Reckon One
Better price, better features, more intuitive, Australian based
Industry: Accounting
Company size: Self Employed
Used

Weekly

for

2+ years

Review Source
---
My review of Reckon One
My experience with Reckon One has been extremely good.
Pros
I found it very easy to use particularly with having bank downloads and the ease of assigning correct income or expenses to each transaction.
Cons
I don't think there was anything about Reckon One that I found very difficult to use.
Reasons for Choosing Reckon One
Mainly Price
Industry: Business Supplies & Equipment
Company size: Self Employed
Used

Daily

for

2+ years

Review Source
---
Reckon works to keep you working.
I have never used any of the other programs but there was one that a previous company was using and I could hear the ladies using it and cursing when they came across the things that program couldn't do. When starting this company, my accountant asked if there was any reason I had not to use Reckon. There was not and he loaded me up onto Reckon as he said it is the most forgiving and easiest of all the systems to use. I have had other companies suggest that I should use this or that program. Interestingly, I see they have now moved away from those programs so they were not all they were made out to be.
Pros
I have used Reckon now for 18 years and am just changing over to the new Hosted cloud based system to allow easy access for my external accountant and book-keeper
Cons
Slight lag by being on the cloud. I don't like the way that when I log on, it comes to a page that I need to select 1 or 2 before I get started.
Industry: Retail
Company size: 11-50 Employees
Used

Daily

for

2+ years

Review Source
---
Reckon
Is a great software
Pros
It was quite easy to use and the reports are great. So easy to see who you have paid and who has paid you.Gst returns so easy. Payroll was good to
Cons
Sometimes hard to payday file. Paying employees had to do manually