About Vagaro
Vagaro is a cloud-based salon, spa and fitness business management solution that allows professionals to book appointments and manage various facility roles. It offers an integrated solution to manage bookkeeping, payroll, client databases and inventory management, as well as featuring email and text notifications to clients and automated email marketing. Users can list available appointment slots, and customers can then look for salon facilities nearby and book appointments through Vagaro's website or the Vagaro app. VagaroPro, the business app, is available for Android and iOS smartphones. Users can create customizable promotional web pages to showcase upcoming events and special offers through Vagaro's website or connect with their customers through email and social media platforms. Customers can also create personalized profiles with their contact information, booking history and feedback. Users can keep records of their customer service histories and generate customizable reports with graphs and charts to track business performance, customer retention and more.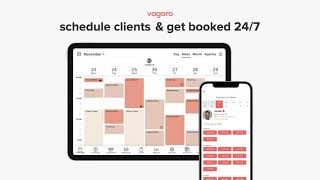 Vagaro has a free version and offers a free trial. Vagaro paid version starts at US$25.00/month.
Starting Price:
US$25.00/month
Pricing Details:
1 user: $25 /month 2 users: $35 /month 3 users: $45 /month 4 users: $55 /month 5 users: $65 /month 6 users: $75 /month 7+ users: $85 /month
Industry: Higher Education
Company size: 1,001-5,000 Employees
Used

Daily

for

6-12 months

Review Source
---
Good value for the price
Pros
I set this software up for a massage therapist shop. It was for an individual who needed to contract out 2 services, yoga and massage therapy. In order to do that, we had to buy 2 subscriptions what was sort of a pain. However, the ease of use of software was great. There's integration into yelp and facebook. It integrates right into your google calendar which is super important for people that are really busy. Also its way cheaper than mind body so that's a bonus.
They provide everything you need in order to setup a successful massage shop or whatever in fitness you are doing. They even take credit card for services. If you swipe it on your phone in the mobile app, it will ask you for a tip. On ipad, it doesn't.
Also vagaro allows you to rebook an appointment on the spot which I found very convenient for rebookings.
Cons
It was really hard to setup multiple services within the shop. I had to setup yoga and massage under 2 different employees but the same name, with 2 different google calendars. It was really messy. It works best when you have employees and can set them up under services they provide, if your solo and provide more than 1 service that aren't related, its hard.
Industry: Health, Wellness & Fitness
Company size: 2-10 Employees
Used

Daily

for

2+ years

Review Source
---
Vagaro Love (it's a real thing)
Great, great. I love Vagaro. Like, sincerely hands-down I am fan all the way. It's format is user friendly for my clients and my staff to learn. The vagaro university on YouTube is so useful. Of course, their customer service rocks. The learning curve with my previous CRM was painful and long. Vagaro is a joy to work with.
Pros
The customer service. The majority of reps are great and very helpful. I also love the a la carte pricing, it makes it so much more affordable and you can add what you need as you grow. I also love how they are consistently adding new features. I also feel like they listen to user feedback and implement changes. Vagaro University on Youtube is great! The electronic forms are a lifesaver to help enforce our cancellation/refund policy. Thanks to Vagaro I could run my business with peace of mind and be seen as more professional by the public.
Cons
I wish the logging in part was faster for the client and also it feels like the experience is more on vagaro than our brand. I would like the option to create a brand app more affordable. Also, if a client already has an account from another user, it erases the information placed it by me and makes me start all over. I would also like the client to add their mailing address and date of birth on their intake. The mailing address is an important aspect of our marketing. I wish the star rating on employees could be a feature that could be turned off or on. At times, it makes it hard for newer therapists to get bookings.
Reasons for Choosing Vagaro
MindBody was terrible. The monthly price was ludicrous and expensive. They raised prices four times in one year without notice. All the "bells and whistles" they offered were so hard to use that it wasn't worth it. It was way too expensive for a start up. I hated the learning curve.
Reasons for Switching to Vagaro
Outstanding customer service, the learning curve was a quarter of what MindBody was. The price was so reasonable for a solo provider which is how I started.
Industry: Retail
Company size: 11-50 Employees
Used

Daily

for

1+ year

Review Source
---
Awful booking system
Overall I would never recommend! It's slow, buggy and the features do not outweigh how it bogs down your business and create lines up front because checking out is such a problem.
Pros
The only thing I like about Vagaro was cancelling. I miss a few features versus our new system, but overall the system does not have a lot of pros besides being able to color code services.
Cons
The software itself is slow, buggy and we had multiple problems with it. After repeated calls to customer service they blamed it on our internet service which I upgraded with no change. I called back and they blamed my computer, to which I upgraded memory to make the computer faster. I continued to have issues. We just cancelled in January and they continue to bill me monthly, even after repeated attempts to get them to stop. Customer service takes an hour to get through to a person and they are not helpful.
Reasons for Switching to Vagaro
I wish I hadn't. I now have square and though all the features aren't 100% how I'd want them I pay less and I process a credit card in seconds and jump from day to day with ease!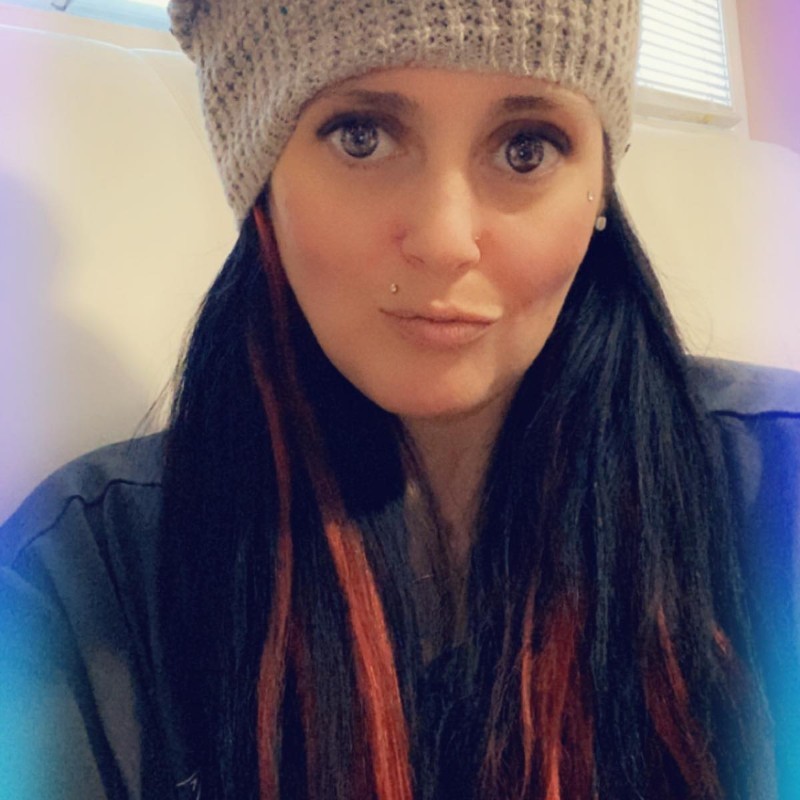 Industry: Cosmetics
Company size: Self Employed
Used

Daily

for

1-5 months

Review Source
---
LOVE this program is GREAT & Easy for beginners to use!
Love it?
Pros
I absolutely love this program. I was using paper calendar and paper files. I am SO happy I could help planet earth and take away my old school filing system and replace with an online. It was so simple to set up. So it's a great program for beginners. I love the points system and the fact you can add products as I just don't provide services - I also sell products. Customer service is always available for help also!
Cons
Ummmm…can't think of anything I don't like. Maybe to make your work hours easier to use. Like I have another part time job and when I switch my hours online it copies it as the business hours of the business which I do not like. I wanna keep it open 8-4pm but say I work 12-3 I don't want it to switch it online to that. Do you know what I mean? I just want it to look like I'm booked.
Reasons for Switching to Vagaro
The free debit card machine to be honest! and come to find the software is better also! (Booking system)
Industry: Cosmetics
Company size: 2-10 Employees
Used

Daily

for

2+ years

Review Source
---
I love Vagaro
It's been great it is a great software for a great price can't beat it
Pros
I love Vagaro I have used many scheduling software and am picky about what to use because I need software that is robust. Vagaro and allows me to manage my business all in one place and it keeps getting better. Some of my favourite features are taking deposits to book appointments, Forms, branded app, booth rental management, reports, and classes. It is more than scheduling software it allows me to run all aspects of my business in one place which is why I love it so much. It is a must for any beauty professional.
Cons
Vagaro is constantly adding new features and always listens to users feedback to improve. It is one of the reasons I love it so much because they build it and improve constantly based on what users need.
Reasons for Switching to Vagaro
Inexpensive and had all the features I need. It is also innovative and constantly adding features so I know it only can get better. The other software choices lacked features and were too basic for my needs