About SpamTitan
SpamTitan is a spam filtering solution that caters to businesses, managed service providers (MSPs) and schools to help them to block spam, viruses, malware, ransomware, phishing attempts and other email threats. The solution can either be deployed on-premise or hosted in the cloud. Key features include a spam blocker, anti-virus protection, whitelisting and blacklisting, email protection and more. The solution also provides email archiving while its' management overhead feature allows school and campus IT staff to manage email clients and protect email accounts from malicious attacks. Additionally, SpamTitan lets users connect personal devices to the solution, and also offers a custom reporting engine that lets users generate reports on threat types and security trends. SpamTitan also supports integration with Google products. Services are offered on a monthly or annual subscription basis that includes support via phone, email and online live chat.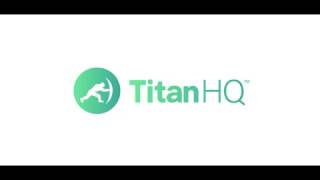 SpamTitan does not have a free version but does offer a free trial. SpamTitan paid version starts at US$1.26/month.
Alternatives to SpamTitan
Industry: Investment Management
Company size: 10,000+ Employees
Used

Weekly

for

2+ years

Review Source
---
Combating spam email with SpamTitan is very effective
Utilizing SpamTitan as the primary spam-fighting app has proven to be very successful, and it has provided me with more benefits than other more well-known brands. I am very pleased with the price and consider it to be very useful for the price I paid. Whenever I thought about email security, the first thing that comes to mind is SpamTitan.
Pros
SpamTitan has a high level of consistency when it comes to preventing spam and malicious communications from reaching my primary inbox. Setting up the specific keyword that I want to be used in the blacklist keyword and the whitelist keyword is quite easy. After setting it up, the procedure is streamlined, and I would not have to keep track of it because it would send me a weekly report.
Cons
There have been times that a legitimate email has been blocked and no message has been received to inform me about this practice, resulting in the email remaining in the junk inbox until I manually search and whitelist it. For the first time, adding a domain to the app can be daunting, and I had to seek assistance.
Industry: Computer & Network Security
Company size: 2-10 Employees
Used

Daily

for

6-12 months

Review Source
---
An excellent spam blocker for the price!
Its been good, but on initial setup it grabbed a lot of good email and marked it as potential spam. Quarantining calmed down after a bit - we use the service with multi-tenants.
Pros
Setup was fairly easy and the techs took their time to help us understand the install process.
Cons
The 30 day storage aspect is weak as is the ability to read contents and once its been delivered there is no resending. The multi-server cluster setup often requiores making sure searches are on both nodes or you may miss what you're looking for!
Reasons for Choosing SpamTitan
Barracuda was getting difficult to deal with, tech suppport was weakeking and pricing was through the roof.
Reasons for Switching to SpamTitan
Simplified interface, ability to work with multi-tenants - in the cloud control.
Industry: Information Technology & Services
Company size: 2-10 Employees
Used

Monthly

for

2+ years

Review Source
---
Spam Detection
Overall, it does what it says and works.
Pros
Does what it states "on the box"
Spam detection, quarantine and white & blacklisting
Cons
Interface is from the 90's. Could be spruced up a lot.
Industry: Farming
Company size: 1,001-5,000 Employees
Used

Daily

for

6-12 months

Review Source
---
SpamTitan a robust scalable and affordable solution to email filtering
There have been fewer false positives and exceptions are much easier to manage within the platform. The business has been able to keep out unwanted emails and handle false positives much quicker than with the competitor's products.
Pros
They take a multi-tier approach to filtering email that keeps unwanted emails out.
Cons
They provide many ways for users to manage their quarantine, allow lists, and blocklists but it could benefit from a more robust outlook plugin that makes it even simpler.
Reasons for Choosing SpamTitan
The service is in the cloud increasing our availability. Integrated well with exchange online and on-prem. It allows users to have better control of their spam than competitors' offerings.
Reasons for Switching to SpamTitan
Functionality was the same or better and the price was better.
Industry: Financial Services
Company size: 10,000+ Employees
Used

Weekly

for

1+ year

Review Source
---
Protect my emails from vulnerable
Using SpamTitan as my main software to fight spam emails is very effective and more benefit i have seen better then other more popular brand. I am very happy with the pricing and really valuable with what i has paid. When I think about email protection, it is always SpamTitan that pop-up in my mind.
Pros
SpamTitan has a very good accuracy in filtering a spam and malicious emails from entering my primary inbox. It is very easy to set up my own keyword that i want to include in the filter keyword and setting up the whitelist keyword. After setting everything up, the process is automated and i don't have to constantly monitoring it as it will sent me report for every-week activity.
Cons
There are time that a legit email will be blocked and there are no notification sent to remind me about this activity, and resulting that email stayed in the spam inbox until i have to manually check and whitelist it. Adding domain into the software for the first time can be confusing and i had to ask for a support to fix it.