About HSI Donesafe
Donesafe provides an online all-in-one EHS (Environmental, Health & Safety) management software solution that connects all workers across an organization. Donesafe supports all industry types and organizations large and small. Our online system works on both desktop and mobile platforms with any browser including offline with native iOS and Android applications. The Donesafe EHS Management suite covers all compliance, health, safety, environmental and other functionalities such as supplier and visitor management. There are options to take out-of-the-box/pre-configured templates or build custom templates to align with specific organizational requirements. Donesafe allows organizations to enter, access and report EHS data in real-time. Users can assess and manage risks, identify, and report hazards, incidents, contractor management, checklist/registers, schedule training and perform program audits and much more. To date, Donesafe is available in 15 languages with translated interfaces and growing.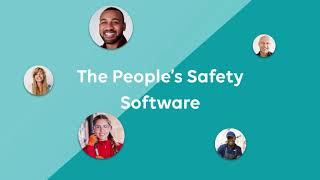 HSI Donesafe does not have a free version but does offer a free trial.
Alternatives to HSI Donesafe
Industry: Hospitality
Company size: 5,001-10,000 Employees
Used

Daily

for

6-12 months

Review Source
---
Easiest H&S Program I used
Donesafe can do anything really, our business will use it for many many things, reporting incidents / hazards and doing the injury management is just the start. We will have (Contractor) inductions, permits, SOPs, training documentation, possibilities are pretty much endless.
Pros
It is so simple and easy to use, I've used 2 systems in The Netherlands and 3 different systems in New Zealand. This is the 4th system in New Zealand and it is by far the best of all I ever used.
Cons
We are still fresh with having this software in our business. It took us several months configuring what we wanted, and we did. So, so far so good, keep it up!
Response from

Donesafe

Thanks for the review, Giel.
Great to hear your experience with the Donesafe platform at SkyCity Entertainment Group over the last 6-12 months.

Thanks again and as always, stay safe out there. Team Donesafe.

Replied 17/11/2020
Industry: Investment Banking
Company size: 2-10 Employees
Used for

6-12 months

Review Source
---
Perfect for our compliance management
Donesafe helps us to centralize the management of our in company compliance softwares in one place and avoid the repetition of the previous compliance issues we have experienced before.
Pros
Best contribution of Donesafe is to enable consolidation of our entire compliance infrastructure in one single platform by creating our organization specific apps. Additionally provides us opportunity to be pro-active about not repeating the compliance issues thanks to Donesafe's strong analyzing tools.
Cons
There should be more advance reports in management panel and although Donesafe's support team's response time to tickets is very fast I can not say that they have a great expertise on the features, functions and especially on the custom implementations of the platform.
Reasons for Choosing HSI Donesafe
For our case Donesafe was a better platform to unify our compliance infrastructure at one platform.
Reasons for Switching to HSI Donesafe
Donesafe was better to collect the compliance apps in one place.
Response from

Donesafe

Nicolas, thanks for leaving us a great review. We are happy to hear that you love the product and find it perfect for your business requirements.
Regards,
The Donesafe Team

Replied 01/12/2020
Industry: Environmental Services
Company size: 201-500 Employees
Used

Daily

for

6-12 months

Review Source
---
DoneSafe reporting
our experience has been undesired. There was a lack of service to support the development 1hour per month and we still had to pay for a produce that we could not use
Pros
good tool to use for reporting hazarda and incidents and to create actions
Cons
training on how to use the software has been less than desirable. The cost for support is overwhelming.
Response from

HSI

Scott, thanks for leaving the Donesafe product review. We love hearing from our customers. Sorry to hear that you are experiencing issues and we would like to address these immediately. Please reach out to your company Donesafe super admin user or contact Donesafe support at [email protected]safe.com for further assistance. Thanks, Donesafe Team

Replied 03/05/2021
Industry: Renewables & Environment
Company size: 201-500 Employees
Used

Daily

for

6-12 months

Review Source
---
DoneSafe outlook
Pros
Comprehensive forms design and customizable dashboard
Cons
No real mobile app and off-line capability
Industry: Maritime
Company size: 51-200 Employees
Used

Daily

for

6-12 months

Review Source
---
Great improvement to what we had
We have developed a very complex IMS within Donesafe after seeing the capabilities of the software. The system was developed over a 6 month period, which was only possible with a dedicated member on staff devoted to the project which is an additional cost.
The main cons written above are all improvements we can see for the system that would have benefit to most users as Donesafe continues to develop their software.
Overall, the experience has been positive, including the feedback from staff after implementation. After 5 months of being "live," we are seeing meaningful data captured within the system. Although the reporting in Donesafe can be limited, it can be exported into third-party software for really powerful analysis.
Pros
The system is very modular and can be developed anywhere from a simple system to a complex integrated management system. The workflow and automation features reduce double handling and drive processes to really improve from the paper copy days.
Cons
- Print function is a messy format with no quality work arounds (e.g. unable to print a single page within a group of forms)
- Support and requested development can be very slow
- Reporting options can be very limited and don't allow drill down within Dashboards
- Integration with other systems for video is limited to Youtube and Vimeo, direct embedded code doesn't seem to work.
- Mobile App is very basic
- No manual or training provided from Donesafe for development
Response from

HSI

Shane, thanks for leaving us a great review. We are happy to hear that you love the product and find it perfect for your business requirements.
The print functionalilty, support, video, mobile app and video integrations have all been updated over the last few months. Please reach out to your rep or [email protected] for more information.
Regards,
Donesafe Team

Replied 07/05/2021