About Deputy
Deputy is a cloud-based human resource management (HRM) solution that provides employee management and scheduling functionalities. Deputy's rostering application can calculate overtime and provide capabilities to schedule staff. If a team member cancels their shift, managers can send a shift request to their next available staff member and fill the shift's space. In addition to time/attendance and scheduling, Deputy incorporates other features that include a communication platform that creates a way to generate announcements in a single space for all employees. Deputy also supports integration with several payroll platforms on the market and offers performance management functionalities to the users. Support is provided via phone, employee guides, and other online resources.
What is Deputy?
Deputy is an all-in-one workforce management solution that simplifies employee scheduling, timesheet management, and workplace communication.
How do you use Deputy?
New users create a Deputy account online and configure settings for business locations, areas, and staff. A web-based interface is used to create employee schedules, manage time/attendance, and more. Deputy can integrate with external systems or timesheets can be exported to payroll.
Who uses Deputy?
Deputy is used by HR managers and employees in businesses of all sizes across many industries, such as healthcare, hospitality, education, and many others.
How much does Deputy cost?
Deputy offers a free starter plan for businesses with 100 employee shifts per month. Their premium plan, which covers unlimited shifts per month, is $4.50 per user and billed monthly. Custom pricing is available for enterprises with more than 250 employees.
Does Deputy have an app?
Yes, Deputy has two mobile apps, an employee scheduling app for managers and a time clock app that allows employees to clock in/out using facial recognition. Both apps are compatible with iOS and Android devices.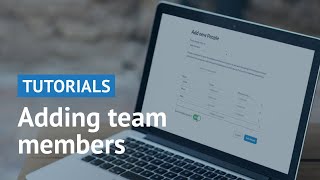 Deputy has a free version and offers a free trial. Deputy paid version starts at US$4.50/month.
Starting Price:
US$4.50/month
Industry: Consumer Services
Company size: 1,001-5,000 Employees
Used

Daily

for

1+ year

Review Source
---
Best Scheduling App Ever
Pros
I've used the software for over a year now and it makes my day to day life as an independent contractor a breeze. I can grab shifts posted by the managers shortly after they're published and can offer them up or swap them easily if I can no longer work a taken shift. I can request for leave, take a break during the scheduled shift and also view how many hours in total I have for the day, week, month in the schedule section. Their app for phones also allows you to grab, offer and view shifts and you can clock in or out on it. I especially love the seconds feature and the app being able to show me the time in my work's time zone VS mine so I'm never confused.
Cons
It's a little slow when grabbing shifts, like you are unable to just click/accept shifts back-to-back and have to wait like 30 seconds per accepted shift for the page to load and show that you've accepted your shift. There sometimes is also a lag when starting/ending a shift and you have to ensure it was clicked properly or shows you've started/ended after the page finishes loading or you could end up being late or stay clocked in.
Industry: Retail
Company size: 11-50 Employees
Used

Daily

for

2+ years

Review Source
---
Deputy is seriously like the sheriff that came in and cleaned up our employee scheduling...
We had employees staying clocked on after shifts milking the clock. We didn't notice it until it was time to run payroll. Now this tells me whenever someone stays on more than 5 minutes past their shift. Or clocks in more than 5 minutes early. 6 stores, 3 shifts a day, it really adds up quickly!
Pros
Easy to learn. As the person in charge I not only had to learn this product, but I had to train everyone else on this product. And not just train them, but sell them on why it was better than what we were using. Luckily, Deputy is so complete, it was easy. They haven't forgotten a single step.
Cons
I wish it synced with my Google calendar. Only thing missing.
Industry: Staffing & Recruiting
Company size: 201-500 Employees
Used

Daily

for

1-5 months

Review Source
---
Zero Customer Support
Their customer service is non existent. The platform is slow and often glitches. We will be moving across to a different platform as quickly as possible.
Pros
The rostering system mostly works well, when it's not glitching.
Cons
There is zero customer support. When things go wrong (and they often do) you have to find your own way out of it.They charge you for staff that you aren't even payrolling. We were told if we archived these staff, we wouldn't have to pay for them. But then we found out that's not true, and were charged for them anyway.Their prices have also increasing, despite customer services decreasing to a point where this system is no longer a viable option.
Industry: Hospital & Health Care
Company size: 51-200 Employees
Used

Daily

for

2+ years

Review Source
---
Worst customer support ever
Pros
It is easy to schedule, roster available on smart phone and has a time clock system so employee work hours can be tracked and monitored.
Cons
If a software is going to suit many businesses (as advertised) the company needs to be open to discussions with all types of businesses so that the software is adaptable. This does not happen.
The customer support is atrocious. You get a robot answering then a online chat forum. It is time consuming to interact with this forum - they waste time repeating your questions, responses are very condescending, they have no power to make any changes.
For example, I have for the last month requested that someone from the country I live in and is involved with the software design(and therefore have the ability to make changes) contact me (?telephone) I have finally been told that even if they call they will not be from within the country I live in - and therefore are just one level higher in the overseas call centre.
One frustrating example - the time clock system is an important part of any rostering system - and they have just issued a new feature where staff can clock in and out from home, without any consultation or ability to turn off this feature. While this may suit some businesses it does not suit mine and I am sure I am not alone. Unfortunately this leaves the door open for staff to be fraudulent and defeats the purpose of a clock on/clock off system.
Industry: Food Production
Company size: 2-10 Employees
Used

Weekly

for

6-12 months

Review Source
---
Deputy from an employee point of view
My overall experience with deputy has been very positive and I would highly recommend people to use!
It's made working life much easier and everyone knows where they stand with everything !
Pros
The features that I found most beneficial are the time sheets that automatically update after every shift has been fantastic I can see exactly what I'm being paid and when and what shifts I'm due to be paid for which I like the most ! I also like that I can clock on and off from my phone! I also like that I can see my shift schedule and see who I'm on shift with!
I easily think it's improved my work life and has benefited me so much and made everything so much more efficient!
Cons
The only thing that I think the app has an issue with is that it sometimes glitches when logging on and off and doesn't take the picture to log off so leaves you signed in.
So to improve I would remove the taking the picture so it's just a button that you clock in and out with so it doesn't glitch!