About The Mortgage Office
The Mortgage Office is a loan servicing solution designed for companies of all sizes. It offers loan tracking, payment processing, document storage, workflow automation and reporting functionalities within a suite. The product is available both in cloud-based and on-premise deployment options and caters to hard-money lenders, loan servicers, note servicers, cities, municipalities, banks, credit unions and private lenders. The Mortgage Office features loan tracking, which allows users to track loan charges, interests and advances. Users can also assign multiple funding sources for loans and send automated emails for borrower bills and statements. The Mortgage Office features adjustable rate mortgage (ARM) tools, complies with the Real Estate Settlement Procedures Act (RESPA) and offers QuickBooks integration. This integration allows users to automatically export data and prepare accounting reports such as accounts payable, accounts receivable and bank reconciliation.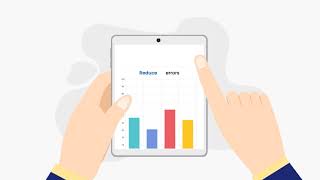 The Mortgage Office pricing
The Mortgage Office does not have a free version. The Mortgage Office paid version starts at US$650.00/month.
Starting Price:
US$650.00/month
Alternatives to The Mortgage Office
The Mortgage Office Reviews
Industry: Insurance
Company size: 51–200 Employees
Used

Daily

for

2+ years

Review Source
---
Complete & Powerful Software Program with add on Modules giving you options to expand your...
Pros
The software handles all aspects of Loan Servicing within the program. The integration of the different modules makes using the program seamless. I have used several Forms Design programs in the past and the Custom Letters & Reports program is well designed and extremely east to use.
Cons
I have been involved in writing a custom Collection Program, integrating an Accounting Program with other Loan Servicing Software as well as using other Loan Servicing Software for 27+ years and by farm The Mortgage Office is the BEST. To answer your question what I like least about the program is that it is a Massive and covers every aspect of Loan Servicing; which makes it the BEST of programs.
Industry: Real Estate
Company size: 2–10 Employees
Used

Daily

for

2+ years

Review Source
---
Mortgage office review
Pros
OVERALL EASE OF USE. So many features.
Cons
unfortunately, we were sold the origination module and were not aware that it won't work for us. we tried to get a refund but were told we signed a contract. was a very expensive mistake.
Industry: Financial Services
Company size: 2–10 Employees
Used

Daily

for

2+ years

Review Source
---
Owned for over three years. Very complex, Updates routinely have major bugs. Understaffed...
We service a private loan portfolio and prepare 1098 forms for borrowers. This has worked well in the past, but current bugs are causing concern that the 1098 forms will need to be double checked during the very busy month of January.
Pros
The concept and theoretical flexibility of the software is really cool. The reports are generally well formatted. Borrower communication options are varied and allow easy email, but the calculations need to be correct.
Cons
Very complex, takes months to learn to use. Easily allows problem entries. Support is pleasant, but lacks everyday use knowledge. 4 to 6 steps required for tasks like simply advancing interest on a construction loan. Tracking of % complete and % disbursed on construction takes longer in The Mortgage Office than in a simple Excel spreadsheet. Over the last year the whiz bang modules that they are adding look great, but as updates occur with the main, modules of servicing, the lack of testing is clear as each update precipitates major bugs which cost my staff scores of hours. Customer service is helpless as they are not prepped for the updates and typically don't have the operating expertise to comprehend the full scope of the problem. , but they are nice people. Support calls are seldom answered within an hour. Typically it's about a 24 hour turnaround, with a call to us (Mountain Time) just about the time my staff is walking out the door.
Industry: Real Estate
Company size: 11–50 Employees
Used

Daily

for

2+ years

Review Source
---
A+ 10/10 Software
great, I love the seminars and support team.
Pros
The support team for TMO is great, they spent hours on the phone with my team to help resolve technical problems we had. No software I've used (personally and professionally) offered this much support. We had a TMO support person on a zoom call for almost 2 hours with my boss, colleague, and IT team. I would highly recommend TMO; their support team makes the software easy to use even for novices.
Cons
Some excel report version of reports TMO can generate have odd formatting, due to being PDF to XLS exports. However, this can be easily resolved by editing the excel on your own after export.
Industry: Commercial Real Estate
Company size: 11–50 Employees
Used

Daily

for

2+ years

Review Source
---
TMO is a life saver
overall I find TMO extremely useful. If there are any glitches i know that the team and support staff are there to help and have proven to be effective
Pros
Ease of use,
report management and production
customization - able to tailor to fit specific needs.
Cons
We are currently using the access version with nearly two decades of information - we have been experiencing laggy performance at time