About SimplePractice
SimplePractice is a cloud-based practice management system built to make the business side of private practice easier. Our easy-to-use and HIPAA-compliant software helps health and wellness professionals automated their day-to-day processes like scheduling, payment processing, documentation, and more. Key features include free, unlimited appointment reminders, insurance claim management, online appointment requests, and a Client Portal to simplify client communication. Send paperless intake forms through the Client Portal—making it easy for your clients to review, sign, and make payments all in one place. Use the online appointment requests feature to let clients request a time that works for them. From there, you can approve or deny any request. Once your appointments are scheduled, reduce your no-shows by sending free, unlimited voice, text, and email reminders to all your clients. The integrated telehealth platform allows you to see clients from anywhere, with no extra logins or links. Streamline your note-taking process with the robust template library, or create your own templates to spend less time on paperwork and time in sessions. You can load your preview notes, make any edits, and then lock and sign your note, and you're done! Now you don't have to spend time in your sessions discussing payments. Simplify online payments with AutoPay and secure online credit card processing. Plus, credit card payment processing is fully integrated with your SimplePractice account—no need for extra logins or hassle. SimplePractice also has the tools you need to successfully market your practice like the Professional Website. Choose from professionally curated themes, colors, and photos to build a simple, beautiful website in minutes. Plus, the Professional Website seamlessly integrates with your account, so you don't need to enter all your practice information twice. Your SimplePractice account also integrates with the Monarch directory, so prospective clients can easily find your practice, request an appointment, and get the care they need.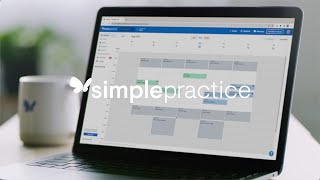 SimplePractice does not have a free version but does offer a free trial. SimplePractice paid version starts at US$29.00/month.
Starting Price:
US$29.00/month
Alternatives to SimplePractice
Industry: Medical Practice
Company size: Self Employed
Used

Weekly

for

1-5 months

Review Source
---
Does a lot.
Good overall. The one other thing I would like to mention is that you can't get a live help from Tech support in real time. You can "attend" virtual classes, sign up for live classes (which I haven't done. Time thing) and if you have a question, you can submit it to a chat community (not helpful, not enough docs so they responses are non-relevant) or you submit an email to technical support and they write back. Here's the catch. You have to respond to their response right away or if you miss the 2; hour window they consider your request "satisfied" and they move in. My suggestion would be to hire more live real time tech support. And if you want to add physicians, consider adding eprescribe and a lab interface. Just my suggestions. There are lots of reasons to not cater to doctors, but if Simple Practice would want to do that, a few small fixes could make this a very usable and more complete package.
Pros
Nice and plain in a lot of ways yet let's you do these things:
Set up your own intake forms, diagnostic codes, billing forms, scheduling, a secure patient portal so when patients contact you, you can send them a secure link they can use to sign your consent forms, pay you using a credit card which you don't have to handle, schedule a session, and do a telehealth visit in a secure HIPAA compliant way. There is also a way to do billing so bills can be submitted to an insurance company.
Cons
Simple practice is designed for mental health professionals and non-MD's mainly, so as a psychiatrist, it does MOST but NOT ALL of the things I need for a telepsych practice. For example, I cannot e-prescribe, order labs or review lab results using simple practice. But that's okay. They never claimed it could be used for this. So I am still getting off the ground with my own practice and will probably just use some work arounds such as writing paper scripts for now, and this is fine unless I get a patient who needs clozaril, lithium or delante, at which time I will need to get lab ordering and reviewing capabilities from somewhere else. So the thing is this. Simple Practice does a lot of things. For a psychotherapist non-prescriber, it would pretty much do everything you could ever want a platform to do. For a psychiatrist, it hits about 2/3 of the total function domain needed. For internal medicine, family medicine or endocrinology I would definitely recommend doing something else. They make no claims to physician specific and the main reason I picked it is for the telehealth and the billing simplification and the collect payment without touching money feature.
Response from

SimplePractice

Lisa, thanks for your positive SimplePractice review. We¿re glad that SimplePractice is working for your telepsyche practice - you can always submit suggestions to our team on how to improve SimplePractice even more at simplepractice.uservoice.com.

- Gillian from SimplePractice

Replied 08/02/2019
Industry: Mental Health Care
Company size: Self Employed
Used

Daily

for

2+ years

Review Source
---
Reliable, but pricey
Consistent, reliable, but feels like I'm on my own when I encounter questions/issues.
Pros
Everything is in one place, and easy to use. The platform is reliable (I don't use the telehealth feature), and straightforward.
Cons
That I have to pay the highest tier price simply because I wanted to keep calendar syncing. I don't use the telehealth, and everything else was available under the mid tier price.
Also, you can never actually talk with customer service, everything has to be searched in their FAQ sections.
Reasons for Switching to SimplePractice
At the time, it was more affordable, recommended, and I received a discount from the referral.
Industry: Mental Health Care
Company size: 2–10 Employees
Used

Daily

for

2+ years

Review Source
---
Avoid at all costs, very poor support and prices, rising all the time for no reason
I'll pay to use another platform no matter white
Pros
This is the worst, you can't even get support from a human, they force you to do everything online and this is a huge waste of time. They are saving incredible amount of money by doing this, and not passing any of that savings onto the customer while raising prices.
Cons
The most expensive out there, and they keep raising their prices and providing fewer options.
Response from

SimplePractice

Hi Scott - I can definitely clarify that we do offer support from our human Customer Success Team. This team is available via email, live chat, and live phone support at any time during our business hours. You can connect with this team by clicking on the ? icon in your account > Ask Questions > No > Contact Support > Send an Email Request.

Replied 15/02/2023
Industry: Education Management
Company size: 11–50 Employees
Used

Daily

for

1+ year

Review Source
---
Simple Practice Review
Very good experience. Despite having some issues with this platform, still, simple practice is helpful for my everyday work.
Pros
Simple Practice is easy to use and super reliable. I can manage everything in one place like client management, billing and other related transaction.
Cons
No immediate phone support to customers.
Response from

SimplePractice

Hi Irish,

Thank you for your review. Just to clarify, we do offer immediate phone support. You can access it by clicking on the ? icon in your account > Ask Questions > No > Contact Support > Call a Specialist.

Replied 16/12/2022
Industry: Individual & Family Services
Company size: 2–10 Employees
Used

Daily

for

2+ years

Review Source
---
The best option in town
I love it, especially with all of their new improvements.
Pros
They have a very easy to use format. They have all of the features needed for an individual private practice. And they have been enhancing their features to complement smaller group practices.
Cons
Customer service is in another part of the country, so the time zone is off by a few hours. Also, there is no human contact to consult with. Everything must be done electronically until it is escalated to a email chat then virtual call.
Reasons for Switching to SimplePractice
It seemed more well known, and it had more reviews and customers.