About WordPress
WordPress is an open-source, cloud-based content management system based on PHP and MySQL that helps small to large businesses create, manage and publish content for websites. The customizable solution allows enterprises to use plugins, widgets, and themes to improve traffic-driven content across multiple websites. Features of WordPress include a content manager, a drag-and-drop interface, templates, dynamic page generation, password protection, multi-page posts, previewing and publishing. It comes with a drag-and-drop file uploader and media browser, which allows users to upload and store pictures, music, videos, documents and more. Additionally, it provides auto-saving and restoring functionalities for businesses to automatically save and restore crucial data in case of a system crash. WordPress comes with an application programming interface (API), which enables developers to customize as well as connect plugins with the solution. Pricing is available as per business requirements and support is extended via forums, FAQs and other online measures.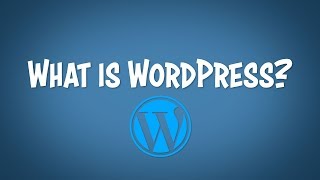 WordPress has a free version and offers a free trial. WordPress paid version starts at €4.00/month.
Starting Price:
€4.00/month
Alternatives to WordPress
Industry: Marketing & Advertising
Company size: 51–200 Employees
Used

Weekly

for

2+ years

Review Source
---
One of the best CMS Software Out there
It has been a good experience using Wordpress so far.
Pros
I've been using Wordpress for over 5-6 Years now, and so far Wordpress seems to be my first preference when it comes to creating Websites & Publishing Content Online. Once you have your development done, it is fairly easy to manage & create new content & pages on Wordpress.Plus, there are tons of plugins for things like Landing Page Creation & Form Integrations which make it easier to get your website up & running fast.
Cons
Talking about Sales Funnels in general, wordpress is good. However, compared to software that are specially build for creating Sales Funnels it does lack a bit (as it requires a bit of Development to get started with things).
Industry: Health, Wellness & Fitness
Company size: Self Employed
Used

Daily

for

2+ years

Review Source
---
Wordpress Review From A Person Who Is Not Techie
Yes, here are some common business problems with using WordPress:Security vulnerabilitiesLimited scalabilityCompatibility issues with pluginsMaintenance and upgrade costsPerformance optimizationLimited design customization optionsHigh cost of professional supportInadequate SEO capabilitiesIt's important to weigh the pros and cons of using WordPress for your business and consider if it meets your needs before making a decision.WhereasHere are some benefits of using WordPress for businesses:Easy to use and manageLarge user community and supportLarge selection of plugins and themesSearch engine friendlyMobile responsiveCustomizable with code or through pluginsLow cost compared to other website building optionsRegular updates and improvementsIntegrates with various tools and servicesGood security with regular updates and plugins.
Pros
In summary, WordPress is a free, open-source website-building platform that gives users complete control over their website and its files. It offers a wide range of plugins, themes, and customizations, making it easy to create unique, fast, and SEO-friendly websites. Additionally, many third-party tools have integrations available for WordPress, making it a versatile and convenient platform for website building.
Cons
In summary, being in charge of your WordPress website also means being responsible for its security, backups, and updates. Although these tasks can be automated, they still require attention. A lack of built-in drag-and-drop builder might pose a challenge for some beginners, but there are plugins available to assist with this. Basic knowledge of HTML and CSS can make using WordPress easier, but it's not necessary to learn it to use the platform. Most users can acquire these skills over time as they use WordPress.
Industry: Mechanical or Industrial Engineering
Company size: 501–1,000 Employees
Used for

1+ year

Review Source
---
Wordpress as a Designer/user
It was neutral to positive experience for me using wordpress. Since I have an engineering and programming background I was able to do quite a bit in a short amount of time. It is a great platform to use for someone who is looking to just have a simple website with basic information and nothing complex. I think it is very intuitive and useful for bloggers.
Pros
I used this software to build a website for a Non-Profit foundation for some fundraising events. I got an account with Bluehost server and wordpress was included in it. For someone who has never built a website before, wordpress did make my life very very easy. It has numerous features that can definitely help a novice like me get a basic website up and running. I enjoyed the following things while using this
- Themes
It comes with some basic theme templates which can be used to build the website. Just fill in some information that relates to your website and it will populate it. Think of it as a powerpoint template with boxes and design
- Easy to upload pictures
I was able to create folders and stores pictures on there and name them accordingly so I can go back and use them on different pages.
- Widgets and Plugins
The main attraction for this software platform I believe is their built in widgets and plugins. You can download from so many options. It is kind of like exploring the app store on your phone. Since it is an open source lot of users create their own widgets and plugins which are either free or you can purchase it. Needless to say purchased ones are much better but I got by with all free ones.
- Edit code
yes if you are a very savvy css html developer and you understand the code, you can go in and change their code and make adjustments.
Warning: Don't mess with it if you don't know what you are doing
Cons
The cons that i noticed in my website after it went live was
- Speed
The website was just slow. I am not sure if it is because of the widgets and plugins running on wordpress but I hated the speed.
- Updates could ruin website
Their themes get constantly updated so if you do not update it properly or if the new build released has a bug on it, it could mess up certain things on your website. This happened to many times where the plugins that worked fine on the older build wouldn't work the same on the new.
- Time consuming for beginners
Yeah it's not as simple as I was expecting it to be. I did spend quite an amount of time understanding the features and how to make best use of them. It was a lot of trial and error so be ready to put in some work at least.
Industry: Computer Software
Company size: 2–10 Employees
Used

Daily

for

2+ years

Review Source
---
Wordpress
WordPress helps me to maintain a nice & smooth web design experience and enables me to remain responsive as per meeting up with our client's project expectations. It's really a nice CMS and I highly recommend it to every web design aspirant.
Pros
WordPress is the most flexible and easy-to-work-with CMS I've used so far. I tried out other alternatives like Drupal and others, but WordPress makes the entire web-building experience easy.The tool is beginner friendly and supports a lot of third-party plugins which broadens its functionality, making my designs look great.There are many documents (provided by wordpress.org) for beginners who are just getting started and kin of help to minimize the apprenticeship process.I can't emphasize enough the flexibility I have when working on my projects (and clients') with WordPress. As a matter of, it's a tool I can't do without.
Cons
One major problem with WordPress is that there is no live support--the only place to get the support it's the community forum which isn't guaranteed (as support is provided by random users).
Industry: Law Practice
Company size: 11–50 Employees
Used

Daily

for

2+ years

Review Source
---
Experience and Usability Depends on the Plan Level - and Plans are Expensive
WordPress.COM is great for businesses with the budget for it and for people just testing the waters with a free site. However, you cannot really customize your plan levels and there are only three. Without paying the whole, hefty price, a large amount of features are inaccessible WordPress.com, such as the ability to use plug ins, in-depth site statistics and keyword tracking, SEO assistance, paid ads, and some themes. The better bet in my experience is to host your webpage somewhere that supports WordPress.ORG, as that is their free, open source that is basically the same, you just need to find hosting and integration, which is a lotttt cheaper than the WordPress.COM option and you are legally allowed to do more with your site.
Pros
There's a reason why WordPress is one of, if not the biggest names when anyone is looking to start a website. It has it all there... if you subscribe to their pro business plan. Assuming you're on that plan, you've got access to everything and more that you need to have your webpage be YOUR webpage and do everything you want to do.
Cons
The cost. It's a lot for webhosting and if you don't get the top-tier plan, your access to features, layouts, plug ins, statistics, etc. is extremely limited.