About iSpring Suite
iSpring Suite is a robust authoring toolkit designed for creating eLearning content. It is integrated into PowerPoint, so the interface is extremely user friendly. In the familiar PowerPoint environment, you can create e-courses, quizzes, video lectures, screencasts, role-play simulations, interactions, and flipbooks. And, best of all, you don't have to develop anything from scratch, because iSpring Suite provides ready-made templates for almost all kinds of content - just select the best-matching template and customize it with ease. The content produced in iSpring Suite works flawlessly with all modern LMSs. iSpring tools support all the classic and new eLearning standards – SCORM 1.2, SCORM 2004, AICC, cmi5, and xAPI (Tin Can) – perfectly. That means users don't have to spend time resolving compatibility issues. iSpring Suite is available by subscription in two plans. The Basic plan provides access to the authoring toolkit, while the iSpring Suite Max package also includes iSpring Content Library with over 89,000 slide templates, backgrounds, characters, and icons, and iSpring Space, an online space for collaboration on content. When used together, these services can help you make the authoring process twice as fast and finalize your projects much more rapidly.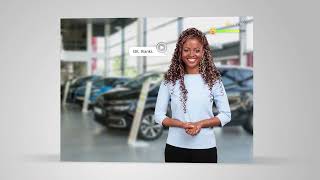 iSpring Suite has a free version and offers a free trial. iSpring Suite paid version starts at US$770.00/year.
Starting Price:
US$770.00/year
Alternatives to iSpring Suite
Industry: Public Policy
Company size: 11-50 Employees
Used

Daily

for

1+ year

Review Source
---
Interactive PowerPoints
As I described in the Pros section, we use this software as a way for our customers to learn about us and we about them. It give them something to do while they sit waiting to meet with someone. We get compliments on the system all the time.
Pros
This software makes it really easy to create interactive PowerPoint presentations. We use it in our lobby to welcome guests, combining digital signage with an opportunity for guests to learn more about our company and for us to learn more about them. We can pull in live web pages to display (like a weather report), show success stories about our mission, and allow visitors to navigate to different areas of our programs and services. Very cool.
Cons
It occasionally crashes. I haven't been able to pinpoint the issue, whether it's this software or a driver or the OS. But every few days I come to work and the the program is frozen or has stopped running. Sometimes it's PowerPoint, other times it's iSpring. Strange, as it will work fine for several days in a row and it never happens when someone is using it, which is good.
Response from

iSpring Solutions

Hi Nathan,
Thank you greatly for sharing your success story about using iSpring ;) Very cool!
If any questions come up, please send them directly to [email protected] One of our specialists will be happy to assist!

Replied 18/12/2018
Industry: Medical Practice
Company size: 2-10 Employees
Used

Weekly

for

6-12 months

Review Source
---
Great for eLearning Content Development
Easy to use. Good choice of features. Clearly they are dedicated to creating a quality product.
Pros
Thoughtful features nicely integrated into PowerPoint to enhance content for courseware.
Cons
Expensive, especially for a subscription. They should have a simpler, much-less-expensive version that can be used by non-devs to record audio into the PPT. Else a floating license that can be easily switched between computers with no limit to the amount of re-licensing.
Reasons for Switching to iSpring Suite
Much easier to use than Captivate, much larger feature set than Presenter. Excellent support.
Response from

iSpring Solutions

Hi Mitch,
Thank you so much for reviewing iSpring here on Capterra! We appreciate it greatly ;)
Hope it keeps serving you well!

Replied 28/11/2019
Industry: Medical Devices
Company size: 501-1,000 Employees
Used

Weekly

for

2+ years

Review Source
---
Great Software
Pros
This product is user friendly and the tech support is very responsive and helpful. My team uses this software to convert our presentations to an HTML format that we can use for our other platforms. It's very easy to use.
Cons
I can't say that there is anything I dislike about this software. Our use of the software is very minimal, but is necessary for us to upload our content on other platforms.
Response from

iSpring Solutions

Hi Gabrielle, Thanks a lot for sharing your thoughts about iSpring products and service. We appreciate it greatly. It's nice to hear that iSpring's been working great for you so far. Also, we hold weekly webinar series where we share iSpring tips and tricks and help easily get started with eLearning: https://www.ispringsolutions.com/webinars Maybe this information can help you use our authoring tool for more cases :)

Replied 23/01/2023
Industry: E-Learning
Company size: Self Employed
Used

Daily

for

1-5 months

Review Source
---
Buyer Beware
Because I cannot get any support from them unless I subscribe to their latest version for nearly the full price of the software, I have to give them one star. No support = no customer service. No customer service = bad policy.
Pros
The options offered for engagement and interest level.
Cons
If you do not repurchase this software yearly via their maintenance program, you get no support. No chat, no email, no online knowledgebase. I can't even begin to describe how disappointed I am. To me, that is unethical. A company that does not support all versions of its software does not deserve to be in business. I checked my copy of Articulate 360, and they provided support to Articulate 13 released in, you guessed it, 2013. My version of iSpring is less than 2 years old. I'll be converting all of my elearning lessons to Articulate360 BECAUSE of their amazing support.
Reasons for Switching to iSpring Suite
iSpring ran better on our LMS, but now that there is no support, we will switch to Articulate 360 which supports ALL versions of its software, and it is over 10 years old.
Response from

iSpring Solutions

Hi Eileen,
Thank you so much for your detailed review of iSpring products and service. We appreciate your taking the time to submit it here on Capterra.
As per your Cons, let me please note that for those who do not wish to continue with the Maintenance plan, we have a vast collection of helpful resources available online, such as video tutorials, help docs, articles, webinars, FAQs: https://www.ispringsolutions.com/support. We also have social media pages where anybody can ask our community any question about iSpring.
Those who do have maintenance plan, however, get immediate support via chat, phone as well as 24/7 email assistance.
Hope that helps!

Replied 06/02/2020
Industry: Financial Services
Company size: 2-10 Employees
Used

Daily

for

2+ years

Review Source
---
All in one software for creating online learning content
Pros
I like ispring suite because it is very easy to use, no coding skill required if you know how to use Microsoft PowerPoint then you Can use it. Another intresting thing is that you Can find video tutorials on YouTube and the customer support is Always ready to help.
Cons
Eventhough it is an Amazing software, recent update makes us learn some technicalities from scratch and large projects Can take a Long Time to convert to HTML5
Response from

iSpring Solutions

Hi Bello, Thanks a lot for sharing your thoughts about iSpring products and service. We appreciate it greatly. As per your Cons, could you please send more details to [email protected]? One of our specialists will be more than happy to look into your case. Thank you! Hope iSpring keeps serving you well :)

Replied 21/11/2022