About iSpring Suite
iSpring Suite is a robust authoring toolkit designed for creating eLearning content. It is integrated into PowerPoint, so the interface is extremely user friendly. In the familiar PowerPoint environment, you can create e-courses, quizzes, video lectures, screencasts, role-play simulations, interactions, and flipbooks. And, best of all, you don't have to develop anything from scratch, because iSpring Suite provides ready-made templates for almost all kinds of content - just select the best-matching template and customize it with ease. The content produced in iSpring Suite works flawlessly with all modern LMSs. iSpring tools support all the classic and new eLearning standards – SCORM 1.2, SCORM 2004, AICC, cmi5, and xAPI (Tin Can) – perfectly. That means users don't have to spend time resolving compatibility issues. iSpring Suite is available by subscription in two plans. The Basic plan provides access to the authoring toolkit, while the iSpring Suite Max package also includes iSpring Content Library with over 89,000 slide templates, backgrounds, characters, and icons, and iSpring Space, an online space for collaboration on content. When used together, these services can help you make the authoring process twice as fast and finalize your projects much more rapidly.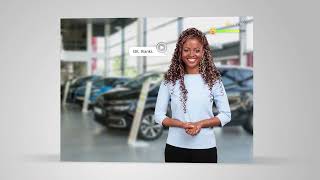 iSpring Suite has a free version and offers a free trial. iSpring Suite paid version starts at US$770.00/year.
Starting Price:
US$770.00/year
Alternatives to iSpring Suite
Industry: Public Policy
Company size: 11–50 Employees
Used

Daily

for

1+ year

Review Source
---
Interactive PowerPoints
As I described in the Pros section, we use this software as a way for our customers to learn about us and we about them. It give them something to do while they sit waiting to meet with someone. We get compliments on the system all the time.
Pros
This software makes it really easy to create interactive PowerPoint presentations. We use it in our lobby to welcome guests, combining digital signage with an opportunity for guests to learn more about our company and for us to learn more about them. We can pull in live web pages to display (like a weather report), show success stories about our mission, and allow visitors to navigate to different areas of our programs and services. Very cool.
Cons
It occasionally crashes. I haven't been able to pinpoint the issue, whether it's this software or a driver or the OS. But every few days I come to work and the the program is frozen or has stopped running. Sometimes it's PowerPoint, other times it's iSpring. Strange, as it will work fine for several days in a row and it never happens when someone is using it, which is good.
Response from

iSpring Solutions

Hi Nathan,
Thank you greatly for sharing your success story about using iSpring ;) Very cool!
If any questions come up, please send them directly to [email protected]. One of our specialists will be happy to assist!

Replied 18/12/2018
Industry: E-Learning
Company size: 1,001–5,000 Employees
Used

Weekly

for

2+ years

Review Source
---
Best value for an authoring tool
Overall, it is a great product within the world of authoring tools. It seems that most have a bit of 'clunkiness' associated with them. In my opinion, iSpring has the least and is the best value.
Pros
The ease of use is what I like the most! I have been able to train people easily on how to use it, and it is intuitive. I also appreciate the recent prompt support that I had as some videos were exporting funny. It was all resolved within 24 hours of opening the ticket over the weekend.
Cons
The only piece that I don't like from this software is how the interactions and quizzes are not cloud-based. We are a cross functional team that collaborate on courses, and this impacts our workflow.
Reasons for Switching to iSpring Suite
I trialed both iSpring and Articulate at the same time when selecting an authoring tool. Articulate created more errors, and is also not great for a cross-functional teams. Based on this, and the price point - iSpring Suite was the best value
Response from

iSpring Solutions

Hi, Thanks a lot for sharing your thoughts about iSpring products and service. We appreciate it tons. Our tech support team always puts clients first - it's amazing that you had a positive experience! As per your cons, if you use the latest version of our authoring tool, you can create a quiz online. Here are the instructions on how to do this: https://docs.ispringsolutions.com/ispring-space/creating-a-quiz-35652572.html As for interactions, thank you for sharing your feedback! I will forward your message to our Product Development Team as a feature request. We will make a note of it and consider adding it in future updates. Keep up the great work!

Replied 26/12/2022
Industry: E-Learning
Company size: Self Employed
Used

Daily

for

1-5 months

Review Source
---
Buyer Beware
Because I cannot get any support from them unless I subscribe to their latest version for nearly the full price of the software, I have to give them one star. No support = no customer service. No customer service = bad policy.
Pros
The options offered for engagement and interest level.
Cons
If you do not repurchase this software yearly via their maintenance program, you get no support. No chat, no email, no online knowledgebase. I can't even begin to describe how disappointed I am. To me, that is unethical. A company that does not support all versions of its software does not deserve to be in business. I checked my copy of Articulate 360, and they provided support to Articulate 13 released in, you guessed it, 2013. My version of iSpring is less than 2 years old. I'll be converting all of my elearning lessons to Articulate360 BECAUSE of their amazing support.
Reasons for Switching to iSpring Suite
iSpring ran better on our LMS, but now that there is no support, we will switch to Articulate 360 which supports ALL versions of its software, and it is over 10 years old.
Response from

iSpring Solutions

Hi Eileen,
Thank you so much for your detailed review of iSpring products and service. We appreciate your taking the time to submit it here on Capterra.
As per your Cons, let me please note that for those who do not wish to continue with the Maintenance plan, we have a vast collection of helpful resources available online, such as video tutorials, help docs, articles, webinars, FAQs: https://www.ispringsolutions.com/support. We also have social media pages where anybody can ask our community any question about iSpring.
Those who do have maintenance plan, however, get immediate support via chat, phone as well as 24/7 email assistance.
Hope that helps!

Replied 06/02/2020
Industry: Computer Software
Company size: 51–200 Employees
Used

Daily

for

6-12 months

Review Source
---
E-Learning
Benefits: Many, including the possibility of distance learning in a very easy and fun way, and the advantages related to accessibility, ease of follow-up, and speed.
Pros
Very excellent, which I consider the greatest distance education system, as it provides all the features and characteristics necessary for fun and flexible learning.Online tutorials are very popular these days.
Cons
Nothing, but its costs seem relatively high to some users.
Response from

iSpring Solutions

Hello Yahia, Thank you so much for reviewing iSpring here on Capterra! We appreciate it greatly. It's nice to hear that iSpring's been working great for you so far. As per your cons, we understand that the price point is a consideration for many users of eLearning products. However, we hope that you feel like iSpring Suite Max provides great value for its price by making the creation of courses, quizzes, video lectures, interactions, and much more superfast and easy. As you know, you get access to a Content Library that contains over 89,000 eLearning assets, templates, and characters to help you build courses faster, as well as an online space for teamwork and collaboration on courses. Moreover, the cost includes regular software updates and our highly trained support geeks are always ready to help you 24/7. Hope this makes it feel like a better deal!

Replied 27/07/2023
Industry: Computer Software
Company size: 11–50 Employees
Used

Daily

for

1-5 months

Review Source
---
iSpring Suite's integration with Powerpoint is a game changer.
Overall, we were already very pleased with all that iSpring had to offer. When we saw iSpring Suite, though, integrating directly with PowerPoint we were instantly sold. We've used PowerPoint for our courses in the past (with other LMS systems) and they never fully supported what we needed. I have yet to find a feature that we use in PowerPoint that doesn't seamlessly translate directly into iSpring Learn. That was our primary reason for leaving our old LMS system.
Pros
Although we don't use all the features of iSpring Suite (Quizes, Roleplay, etc.) the ones we do use are invaluable to us. I like most that iSpring Suite integrates directly with our iSpring Learn account so we don't have to download slideshows and reupload them. The fact that it analyzes the courses to determine the completion of a course is also outstanding, and is a feature I hadn't even anticipated!
Cons
Nothing comes to mind! So far, I haven't had a single issue with iSpring Suite.
Response from

iSpring Solutions

Hi James,
Thank you so much for reviewing iSpring here on Capterra! It means the world to us. It's nice to hear that iSpring's been working great for you so far. Also, you are more than welcome to join iSpring Community Forum where eLearning specialists from all over the world connect, share their experience and eLearning tricks, participate in competitions, and more: https://community.ispringsolutions.com
Keep up the great work!

Replied 03/04/2023