About Grasshopper
Grasshopper is a cloud-based virtual phone service that helps small to midsize enterprises establish communication with customers through local and toll-free numbers. It provides several modules, including call forwarding, multiple extensions and official messaging, which enables users to run businesses through mobile and desktop apps. The software allows firms to automate transcriptions and email delivery across sites. The cloud phone module of the product enables enterprises to manage messages without additional costs of hardware. Further, the software provides incoming call control and customizable greetings to welcome clients when they call in. Grasshopper comes with additional services such as vanity numbers, portability, on-hold music and voicemails via emails. It is available on a monthly subscription basis and extends customer support via documentation, email and phone.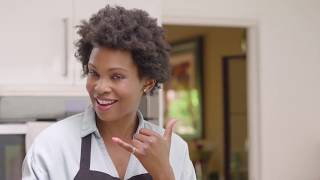 Grasshopper does not have a free version but does offer a free trial. Grasshopper paid version starts at US$29.00/month.
Starting Price:
US$29.00/month
Alternatives to Grasshopper
Used

Daily

for

2+ years

Review Source
---
It gives me new hope that Customer Service can be excellent!
Pros
I can sign in easily, I can get phone messages by text or voicemail. I can easily set up extensions for multiple people with ease. I can add new phone numbers and search for the numbers I want.
There is so much I can easily do with this product, and when I have a question, the customer service goes beyond my wildest dreams for being prompt, and if they can't answer a question, I get a higher level of support immediately. They even offered to refund money on a service I wasn't getting (and thought I was). No haggling. Just reasonable people working overtime to do excellent work.
Cons
It would be great to have a lower cost for international return calls. We're an international company and there are additional charges for my Irish therapist returning calls via Grasshopper.
Industry: Marketing & Advertising
Company size: Self Employed
Used

Weekly

for

2+ years

Review Source
---
Grasshopper good for small business
I've been using Grasshopper for over three years and have had no need to switch. I have a toll free line that makes it easy for my customers to reach me across Canada.
Pros
Grasshopper has a lot of features that I use as a small business. The ability to set the working hours and messages in advance makes controlling my time a lot easier.
Cons
It took a bit of time to set up but besides that, Grasshopper does what it is supposed to. I have been using it for 3 years plus and no issues so far.
Reasons for Switching to Grasshopper
I research features for both companies and Grasshopper came up on top. It was a little better bang for my buck.
Industry: Real Estate
Company size: 2–10 Employees
Used

Daily

for

1+ year

Review Source
---
Better price, more feature options are out there
If you just need basic phone features, it's fine.
If you business grows, you will soon find it too limiting.
What disappoints me the most is, Grasshopper doesn't have a way to export or backup your text messages. The rep also claims they delete all of my text messages history immediately after I ported out my numbers. I only ported 2 of my 3 numbers out 5 days ago and i can no longer find the text message history. From the software design stand point, there is certainly no need to delete your customers text message history immediately after they ported their numbers. Also text messages take up negligible amount of storage space. It just doesn't make sense.
Pros
The price is affordable and it's easy to discover this company because their ads are everywhere on google. Among the competitor ads, Grasshopper offers good value and covers all the basic features.
But there are other better value system out there, but it will take a while for you to find them because they don't spend nearly as much advertising dollars.
Cons
Grasshopper is definitely a company that puts quite a bit of money on marketing. You find their google ads when you search for VOIP phone solution. I wish they had put the money into feature development instead.
I recently switched to TalkRoute because Grasshopper is missing:
- Call recording
- Multi-level greeting menu
Industry: Human Resources
Company size: Self Employed
Used

Daily

for

1-5 months

Review Source
---
Very Basic; Room for Improvement
Pros
Ultimately this system is very straightforward and easy to use. For a small business, it provides the basic functions I need. I needed a business line so I could keep my personal phone free of business and this served that purpose.
Cons
One of my biggest frustrations is that it does not have a separate contacts function. The phone app requires syncing with my personal phone contacts which is exactly what I did NOT want. I wanted my business contacts completed separated from personal friends and family. Even the desktop app does not allow for that.
Reasons for Switching to Grasshopper
Chose Grasshopper because of the offered price at the time of service activation.
Industry: Design
Company size: 2–10 Employees
Review Source
---
Grasshopper is an Amazing Tool for Entrepreneurs
We've been using Grasshopper since 2013 and it's been a wonderful tool. You know your software is great when you don't actually spend any time thinking about it and it just works. Support is amazing, but I hardly ever have to use it because we never have any problems. We just opened up our third Grasshopper account for our consulting firm, and other manufacturing company.
Our favorite things about Grasshopper is that there are only the flat costs, instead of per user costs. Our business works with many independent professionals, ( ie our dedicated IT person is also a small business owner) and we needed to be able to give people their own extensions so our customers could reach out to them directly, but still under the umbrella and safety of our business. Grasshopper makes it really easy to do that, keeping us professional and our customers satisfied. I would hate to have to pay for 13 extensions, when I really only need 7 users, but with other systems, for every email you add on, you have to pay for that user.
You also only pay for what you use or your plan, so you don't have to break the bank. We don't take an excess amount of calls to our office, mostly email, so you only have to spend a little, you really get a lot. You can pay by the minute (which we choose to do based on our fluctuating call patterns) or you can buy a bulk minute plan, which is incredibly competitive in price. The call quality is absolutely amazing, because Grasshopper runs over traditional phone lines and not VOIP. This allows you as a business owner to run a cloud based system, but get all the benefits of landline quality.
If you're a business of 1 and want to sound more professional, Grasshopper is the best way to do it. You can set up multiple extensions (press 1 for sales, 2 for support) even if they all forward to the same place. It's also perfect if you're like our business, where you require not a lot of talk time, but several departments and extensions to be able to suit your customer needs because of contractors on your team. I definitely recommend this to anyone who has large contractor teams that work on several projects together regularly and need to delegate some responsibility.
Whether you're a solopreneur, a small business, or even a large business, Grasshopper allows you to take your business anywhere, any time, without problems. It's easy, affordable, and get's the job done well.
Pros
Grasshopper gets it done right. It's incredibly affordable for letting your business have a professional line without breaking the bank and there's never a call quality issue. You can also choose a vanity number which is a huge bonus (100% of my recommendations to others for Grasshopper get a vanity number.) Biggest perks include:
*No per user cost - only pay for what you use, or buy a larger plan if you talk a lot
*Create a ton of extensions
*Mobile App is really helpful - you can dial out using your vanity number
*Voicemails delivered to your inbox or listed to them over the mobile app
*Call screening (personal favorite, so I can truly decide if I want to take that call or not!)
*Time Zone setup for users that are maybe on a different coast then you (we use this currently)
Cons
Lack of integration with CRM. Other CRM tools often an auto dialer that allows you to associate calls with leads and so forth, and I think this would add a lot of value if it were added. Also, no local vanity numbers. Wish regulatory fees were a bit lower but can't do too much about that.
Lastly, not really a con, but when you sign up, you need to call and ask them to upgrade you to the advanced user interface. There is no extra cost, but this is the you really need to make your life easier.
Response from

GoTo

Hi there,

Thanks so much for leaving such a thorough review! We appreciate your honest feedback, and love having you as a customer. :)

- Mary

Replied 30/11/2015