About LearnDash
LearnDash is a cloud-based learning management platform that helps educational institutions and businesses of all sizes design, track and sell online coursework. Prime features of LearnDash include a custom course builder, quizzes, drip-feed content, a lesson timer, flexible prerequisites, knowledge forums, grade books, course points, certifications and badges. Additionally, it offers a host of administration features including multiple user profiles, email notifications, group management, detailed reporting, assignment management and access rights. LearnDash is compatible with mobile devices. It integrates with WooCommerce, EDD, Stripe, SamCart, Course Grid, Zapier, BuddyPress, bbPress, Gravity Forms, Badge OS, GamiPress, Event Espresso, 2Checkout, MailChimp and more. The platform is available on a per year subscription basis, and support is extended via phone, email, documentation and an online help desk.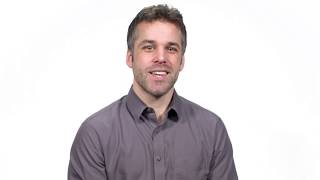 LearnDash does not have a free version and does not offer a free trial. LearnDash paid version starts at US$199.00/one-time.
Starting Price:
US$199.00/one-time
Alternatives to LearnDash
Industry: E-Learning
Company size: 2–10 Employees
Used

Daily

for

2+ years

Review Source
---
I chose LearnDash for flexibility
I've been very pleased with LearnDash. It's well-designed, well-documented, and well-supported. It scales well and I look forward to continuing to work with it well into the future.
Pros
I had been using a hosted LMS, but grew frustrated with the artificial limitations imposed on me by its design. I made the decision to switch to LearnDash for the flexibility, so that I would be able to manage and present my courses in whatever way I deemed appropriate for my customers, and so that I would have full control of my content. (The hosted LMS would not let me keep my own backups!) I also wanted to have full control of the user experience.
Cons
There really aren't any cons, as long as you understand this is a large application with many options. The learning curve is substantial, but absolutely worth the time and effort required to master it.
Reasons for Choosing LearnDash
See my previous comments.
Reasons for Switching to LearnDash
See above.
Industry: E-Learning
Company size: 2–10 Employees
Used

Daily

for

6-12 months

Review Source
---
My Take on LearnDash
Because of issues we've had that were solved by tech support Dan, we haven't yet done an official launch although our plan is to launch on July 3. I would say that my overall experience has been a mixture of frustration and joy. It took me a while to learn how to navigate the builder, needing to navigate out of the course section to design the lessons and out of lessons to design topics, but once I worked that out, it's a breeze.
I feel I will know better what real benefits LearnDash has when my students actually start using it.
Pros
It's course builder and the ability to clone courses
Cons
I had to begin learning LearnDash from scratch, while at the same time learning Elimentor and CartFlows. There was a steep learning curve for me. I began when LearnDash 3 was the latest version, and I found it confusing when viewing older tutorials, not realizing I needed to pay attention to when the tutorial was done. I suggest deleting older tutorials. Also, I don't like to call names but I tried to watch several of [SENSITIVE CONTENT]'s webinars and I found them more confusing than helpful. However, I found [SENSITIVE CONTENT]'s tutorials always clear, concise and helpful.[SENSITIVE CONTENT]s instruction about constructing a certificate was the best I found.
Reasons for Switching to LearnDash
I choose LearnDash because we could install it on our website and have total control without sharing our income with a platform.
Industry: E-Learning
Company size: 2–10 Employees
Used

Daily

for

1+ year

Review Source
---
Easy to Use but Ugly User Interface
Lately I have been thinking that because I don't use the quizzes, etc. I could have skipped the whole LMS thing and just created pages or posts that link to the next. Luckily LearnDash is not too expensive so now that it is looking nice (thanks to custom coding), I will probably just stick with it.
Pros
Working with LearnDash is very easy. It works very similar to the other functions in Wordpress. You create a course, add Lessons and then Topics for each lesson.
For example, the course could be about How to Be a Real Estate Investor. In that course, you might have multiple lessons like How to Flip Houses, How to But Rental Property, How to Finance Real Estate, etc.
The you add the detailed Topics. For example, How to Flip Houses might have things like How to Find Greta Houses to Flip. How to Fund Your Flip House Projects, How to Manage the Rehab. You get the idea...
It's literally copy and paste for text and you add graphics the same way you would to any page or post in Wordpress.
Also, you can have quizzes, delay the release of certain content, offer certificates and points for completion, sell your courses, interact with users based on actions they take, set timers for each lesson, set prerequisites for courses, and offer grading and badges. You can also offer the courses in bundles and even create a marketplace similar to Udemy where people can buy your courses.
It integrates natively with many membership softwares including Memberium and also with many email providers and CRMS including Infusionsoft. It;s responsive and even works with SCORMs.
Cons
Here's what I don't like. It's ugly. The user interface is plain and not very intuitive. You have to buy other add on's so users can do things like take notes, and so that you can begin to have an interface that looks better than native Wordpresss. In other words... ugly.
With all the work they put into this software, it is so crazy that they did not spend time on the user experience. It's hard to tell if you're in a Lesson or Topic. It's hard to navigate around the course form Lesson to Less or Topic or Topic to Topic and don't even think about jumping around. The only way to solve these issues is to use precious sidebar real estate for this navigation instead of being able to showcase other offerings. That or your sidebar gets really long.
The interface showing which items have been completed and which have not is also ugly. And while you can buy add ons, those are "meh" at best. I finally broke down and hired a developer to tweak the code and make me a nice interface with great navigation, awesome graphics and stats for users in each Lessona nd Topic and so on.
Response from

LearnDash

Hi Karen, thank you for your review! Regarding the visual components in LearnDash, these are soon to be updated in LearnDash 3.0 - we think you will really like them!

Replied 24/10/2018
Industry: Consumer Goods
Company size: 2–10 Employees
Used

Daily

for

1-5 months

Review Source
---
Excellent product - terrible support
The Good :
+ Excellent functionality for authoring courses with all expected media types supported
+ Excellent functionality & UX for users taking courses
+ Full-featured for those starting with a blank slate
+ Mobile responsive (with our theme)
The Bad:
- Very hard to integrate with existing customized website (theme, plugins, etc)
- GravityForms integration virtually useless
- Unable to drive course access or pricing based on WP user role
- Apparently no hooks allowing implementer to modify their course enrollment process.
The Ugly
- HORRIBLE SUPPORT!
Pros
The features/functions of this product are top notch. Particularly if you are building a new eLearning site and are willing to use their theme and their UX OOB, this is very easy to implement and has great features.
Cons
The support experience has been horrendous! My task has been to integrate this LMS into an existing website which is very complex and sophisticated, without turning the existing UX on its head. The Support organization has been utterly useless either re-directing me to other plugins or mis-directing me with information that was simply wrong. The GravityForms integration is so poorly conceived as to be useless for my needs, and Support cannot provide any developer-level assistance at all. I've tried everything to get through to them - even contacting the CEO via LinkedIn - with no success. I'm now on the verge of demanding they cancel my license and refund the fee.
Industry: Health, Wellness & Fitness
Company size: 2–10 Employees
Used

Daily

for

6-12 months

Review Source
---
Awesome Tool
Pros
Complete package, well designed and easy to use for a complicated need.
Cons
Initial integration was time-consuming, wished it has better features or a tie-in plugin for user management since WordPress user management is poor. Learn press had compatibility issues with WP User Manager (learn dash restoration process was broken with using wp user manager wouldn't create user password on registration) which left me having to do a lot more work to build a user management process
Reasons for Choosing LearnDash
Easier to use and better for online classes
Reasons for Switching to LearnDash
memberpress was too complicated, too unpolished for our needs