About LearnDash
LearnDash is a cloud-based learning management platform that helps educational institutions and businesses of all sizes design, track and sell online coursework. Prime features of LearnDash include a custom course builder, quizzes, drip-feed content, a lesson timer, flexible prerequisites, knowledge forums, grade books, course points, certifications and badges. Additionally, it offers a host of administration features including multiple user profiles, email notifications, group management, detailed reporting, assignment management and access rights. LearnDash is compatible with mobile devices. It integrates with WooCommerce, EDD, Stripe, SamCart, Course Grid, Zapier, BuddyPress, bbPress, Gravity Forms, Badge OS, GamiPress, Event Espresso, 2Checkout, MailChimp and more. The platform is available on a per year subscription basis, and support is extended via phone, email, documentation and an online help desk.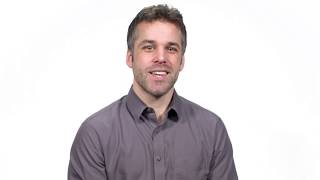 LearnDash does not have a free version. LearnDash paid version starts at US$199.00/year.
Starting Price:
US$199.00/year
Alternatives to LearnDash
Industry: Human Resources
Company size: 11-50 Employees
Used

Daily

for

1-5 months

Review Source
---
All the basics covered with a great interface
So far, there hasn't been anything missing from LearnDash. We were able to launch our online learning program in just a few days. The learning curve was easy to overcome and we were able to get all of our content online with no problems.
Each time we were stuck on something the documentation was able to steer us to the right answer and the one time we needed to reach out to support, their response was quick and helpful.
Pros
We purchased LearnDash to integrate with MemberPress. Because of this, we do not use any of the payment, membership, or subscription functions in LearnDash. We use it exclusively to present courses, record quiz scores, and provide certificates.
For those tasks, LearnDash is the perfect tool. The tools to build your content are drag and drop simple and the management tools are easy to understand.
Integration with WordPress core functions and with the MemberPress system are flawless and we never had to tinker with them. Just installed the LearnDash plugin and got to work.
A highlight was the "Focus Mode" feature for the actual learning environment. It provided a clean, good looking interface for our students and took exactly zero time to tweak. We just flipped the switch and had a great looking online classroom tool. If we want to hire designers later to build us pages that are more branded, we can. But Focus Mode allowed us to launch faster, with a better looking product, for no additional cost.
Cons
Student reporting is adequate, but a little unimpressive. There are reports that can be downloaded, but there is no real dashboard to track student progress.
Reasons for Switching to LearnDash
MemberPress has a module for online courses, but it did not have the feature set we needed for our product.
Industry: E-Learning
Company size: Self Employed
Used

Daily

for

1+ year

Review Source
---
LMS Management for Online E-Learning Course Catalog
Overall, LearnDash has made managing a large catalog of content (50 + courses) very easy. I can quickly add courses, and the quality looks great. The features I get with video lessons, feel like custom developement and something I paid ALOT of money for, but they are included for free.
Pros
Learndash is incredible easy to get up and running. I loved how easy it is to create courses, add lessons and quickly get a catalog of content up and running. I was transferring courses from pages and posts that I had manually created, and moving to LearnDash allows me to move and work so much faster, plus it's alot easier for students to navigate.
All of my content is videobased and their video progression features and integrations with Vimeo are amazing. The ability to remember your location in a video so that when you come back to it, it's there waiting for you-is a feature that feels like it should cost, much, much more.
Cons
Initially I had purchased LearnDash and asked for my money back, because I felt like it was too focused on being a solution for higher ed. I didn't need certificates, or quizzes, or homework uploads, just the ability for students to watch video lessons. But.. after digging in the second time, I realized I don't have to use all of those things. While there are alot of features, I don't have to use those.
Reasons for Switching to LearnDash
I wanted to stay on an open platform and own my content. LearnDash allowed me to quickly transfer my existing posts and pages into their platform and continue owning my content and processing payments through Stripe.
Industry: E-Learning
Company size: 2-10 Employees
Used

Daily

for

6-12 months

Review Source
---
My Take on LearnDash
Because of issues we've had that were solved by tech support Dan, we haven't yet done an official launch although our plan is to launch on July 3. I would say that my overall experience has been a mixture of frustration and joy. It took me a while to learn how to navigate the builder, needing to navigate out of the course section to design the lessons and out of lessons to design topics, but once I worked that out, it's a breeze.
I feel I will know better what real benefits LearnDash has when my students actually start using it.
Pros
It's course builder and the ability to clone courses
Cons
I had to begin learning LearnDash from scratch, while at the same time learning Elimentor and CartFlows. There was a steep learning curve for me. I began when LearnDash 3 was the latest version, and I found it confusing when viewing older tutorials, not realizing I needed to pay attention to when the tutorial was done. I suggest deleting older tutorials. Also, I don't like to call names but I tried to watch several of [SENSITIVE CONTENT]'s webinars and I found them more confusing than helpful. However, I found [SENSITIVE CONTENT]'s tutorials always clear, concise and helpful.[SENSITIVE CONTENT]s instruction about constructing a certificate was the best I found.
Reasons for Switching to LearnDash
I choose LearnDash because we could install it on our website and have total control without sharing our income with a platform.
Industry: Design
Company size: 2-10 Employees
Used

Daily

for

6-12 months

Review Source
---
Woocommerce and Product Feature not compatible.
Unfortunately you must make an early decision if you wish to use the features of Learndash or create a profitable product.
While LearnDash goes to great lengths to showcase their features. Once you attempt to use these outside of their limited sales pathway many will no longer be available to you. Using the features and scalable processes of woocommerce will remove many features that make Learndash at first glimpse and during superficial reviews attractive.
Any experienced UX designers will understand that this is a huge issue. Any user will be disappointed if they can purchase a product not available to them. In many countries selling a customer a product not available to them is illegal and will expose you to legal issues.
Very limiting for those wishing to make their product available or sale.
Purchase with care. Not as seamless presented throughout the presales marketing.
Pros
Suitable for small, internal, and experimental projects. Lacks the sophistication to create a large, scalable, and sellable products.
Cons
Unfortunately while it is possible to sell courses through woocommerce, doing so will remove the listed features of the learndash product.
Most businesses will end up selling through woocommerce to unlock automations and the power of wordpress (ie adding customers to mailchimp, adding the sale to accounting software, directing a customer post sales path etc).
Unfortunately once you make a product available for sale through woocommerce many of the listed product features fail. Most notably the course prerequisite feature. Users can purchase any course available in woocommerce regardless of any restriction or settings made in Learndash.
Response from

LearnDash

We are really sorry that our product didn't meet the specific needs of your unique use-case. We hope that you have found a solution that works for you.

We wanted to address a couple points from this review since it contains misleading information that might confuse others:

- Course prerequisites still work when selling with WooCommerce. Content cannot be viewed until all of the determined conditions are first met.

-Using WooCommerce to sell courses doesn't expose a business to legal issues. If it is preferred that a product in Woo not be displayed until a prerequisite is completed first then this is indeed possible using LearnDash features.

Replied 13/12/2018
Industry: Computer Software
Company size: 2-10 Employees
Used

Weekly

for

6-12 months

Review Source
---
Best LMS Solution for Wordpress
Pros
The ease of setup and effective end-user adoption. Apart from that it has almost every aspect of LMS covered using its feature rich add-ons.
Cons
I would say the premium price is the only con here if you compare this with something like Learnpress or Moodle.
Reasons for Switching to LearnDash
Good integration with most of the stable WordPress themes.