About CANVAS
Canvas by Instructure is a cloud-based learning management system for every stage and style of education. Available to institutions of all sizes and types, from individual K-12 classrooms to universities to Training Organisations and companies with a blended or fully virtual environment. As the hub of your digital learning environment, Canvas offers complete LMS functionality, including standards-based grade books, course content authoring, customisable student assessments, mobile communication, video learning, and digital badging, (just to name a few). Canvas LMS integrates with your institution's existing SIS and other teaching tools. With over two hundred different LTI tools educators can customise courses and monitor engagement with classes or individual students. Canvas also has top-rated mobile apps to keep everyone informed and connected, on the go, on any device. Take teaching and learning to the next level with Canvas LMS, the #1 educational software, and the foundation of the Instructure Learning Platform.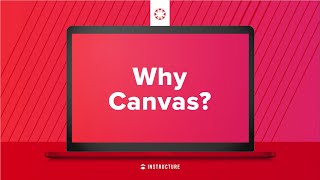 CANVAS has a free version and offers a free trial.
Industry: Education Management
Company size: 10,000+ Employees
Used

Daily

for

2+ years

Review Source
---
Higher Education System
Pros
CANVAS is easy to navigate, has built in notification functions, which help users get notified quickly and efficiently about upcoming tasks or deadlines.
Cons
Sometimes the content posted on the back end is not displayed to all users, but only to admin.
Industry: Hospital & Health Care
Company size: 501–1,000 Employees
Used

Daily

for

1+ year

Review Source
---
Great Product, Easy to Use! Great for Online Learning!
Pros
Canvas shines with its user-friendly interface, offering a seamless experience for both educators and students. The platform's clean design and intuitive navigation, coupled with a robust content management system, simplify course material organization. The mobile accessibility of Canvas further elevates its appeal, aligning with the diverse and dynamic nature of modern education, making it an invaluable asset for a comprehensive digital learning experience.
Cons
While Canvas boasts numerous strengths, users should be mindful of potential considerations. Customization has limits, potentially hindering specific feature implementation for some educators. Integration with external tools may present challenges in data flow and resource efficiency. Occasional technical glitches may disrupt learning, and Canvas's resource-intensive nature may impact performance on devices with limitations. Despite these factors, Canvas remains a robust platform, and proactive solutions can maintain its appeal for digital education with its user-friendly design, interactive learning tools, and efficient communication channels.
Industry: Education Management
Company size: 1,001–5,000 Employees
Used

Daily

for

2+ years

Review Source
---
Not for teachers with mutliple classes
Pros
The interface itself is easy to use. If it could actually connect to all my classes, it would be great.
Cons
If you have two or more of the same class, you have to upload every file and calendar event individually. It takes WAY too much time and a lot of the time you forget to upload some files for a class because you've done it to so many already.
Industry: Education Management
Company size: 51–200 Employees
Used

Daily

for

2+ years

Review Source
---
Canvas is a teacher during asynchronous times of teaching & learning
It includes a powerful system for creating and grading assignments. Setting deadlines, including rubrics, and providing thorough instructions. The SpeedGrader tool streamlines the grading process by allowing professors to quickly annotate entries and provide feedback. Canvas also supports a range of evaluation modes, including quizzes, surveys, and peer reviews. I feel more in control during briefing session with students, I depend a lot on Canvas during teaching. Helps a lot in brining parity in big education teams.
Pros
I can easily organise course content, upload files, embed multimedia, and create modules for structured learning. The drag-and-drop functionality makes it convenient to rearrange elements within the course, ensuring a seamless learning journey for students. The best thing I find in this is that Canvas provides various communication tools, including announcements, discussions, and messaging. These features facilitate interaction between me and my students, fostering engagement and participation. Even during asynchronous times, my students are still connected to their classrooms.
Cons
Interface could be more seamless for a beginner. But now that I have used it so many times, it is not longer any problem.
Industry: Education Management
Company size: 10,000+ Employees
Used

Daily

for

1+ year

Review Source
---
The best LMS Out!
I will never be going to another LMS! Blackboard and too many others have issues that were solved by Canvas!
Pros
Canvas takes everything about using an LMS and makes it simple. Course and class management, grading, quiz and assignment building, and so much more have all been made simple.
Cons
It isn't free! Sometimes navigation can be alittle annoying!