About Yesware
Yesware makes sales engagement easy. Yesware's Outlook and Gmail add-ons help sales teams do meaningful email outreach at scale. If you need to drive more revenue through email outreach, but complex enterprise sales software is overkill - try Yesware. Yesware's email add-on lives right inside your inbox, tracks your activity, and easily integrates with the tools you already use. Companies like Yelp, Experian and Teach for America use Yesware to build better pipeline and increase conversions to closed-won.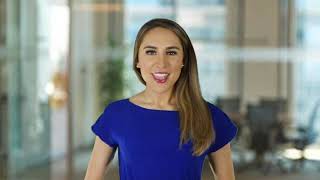 Yesware has a free version and offers a free trial. Yesware paid version starts at US$19.00/month.
Starting Price:
US$19.00/month
Industry: Market Research
Company size: 2-10 Employees
Used

Daily

for

2+ years

Review Source
---
Shifting away from enterprise use - moving toward GMail and Microsoft-hosted offerings
Knowing if someone has received an email, or re-opened it, is a truly valuable piece of information from a sales and support perspective. Email has become one of the least reliable forms of communication, but it remains essential to doing business. Spam detection software is junk. We have found no spam detection software that is reliable and turn off anything to ensure nothing is missed. It can even be manipulated by unscrupulous actors that want to harm the reputation of the sender. There are a million other reasons why it is unreliable. Unfortunately, most companies continue to use it. So we used Yesware to see if our regular communications were being received and opened, in much the same was we use software to verify that our client newsletter communications are opened. Yesware did the job in that respect. We didn't use any of its other features, since we had other software for that.
Pros
We've been using it for several years and were notified recently by Yesware that the version that supports local versions of Outlook 365 is being eliminated. We were told that Microsoft is limiting the ability of developers to use plugins for PC-based Outlook, so they are dropping support for that in August 2020. We use our own ISP for email, using POP/SMTP mail, not a cloud-based environment hosted by Microsoft or Google. What we liked about it was its simplicity once set-up, and the ease of telling whether or not someone opened the email sent, and where that person was located.
Cons
The support organization was Zendesk, a third party. We found that every time we'd have a question or issue they were very responsive, but it took forever to get resolved. Most of the time we'd just live with whatever it was we were dealing with.
Industry: Public Relations & Communications
Company size: Self Employed
Used

Daily

for

1+ year

Review Source
---
A great fit for Outlook users
Though it has its bugs and lots of features made for salespeople, I namely pay for it to use its email tracking tech. For my business purposes, this the most needed feature and since using email tracking, it's hard to remember what biz email was like before.
Pros
I like the fact that unlike most email tracking programs, Yesware actually plays nice with MSFT Outlook. Most of the compeition is gmail only.
Cons
Bit of a resource hog. Also it sets off false positives with my anti-virus program and sometimes it crashes outlook.
Reasons for Switching to Yesware
Honestly, I can't remember, but I do remember being unsatisfied with the brief time using SalesHandy. With the limited number of email tracking software that works with Outlook, yesware quickly became the obvious next choice.
Industry: Law Practice
Company size: 11-50 Employees
Used

Daily

for

1-5 months

Review Source
---
Acceptable quality
Overall this is a decent product. It has a nice design and it's mostly easy to use.
We only needed this product to manage emails and create email marketing templates, while it served this purpose it seems like it is set up for more complex purposes and it was difficult to use for only email management/marketing.
Pros
I do like the level of customer support that is provided, I like the features that are offered like real time reporting and real time notifications, campaign analytics, templates, marketing tools, CRM services, etc.
I like the relatively easy to use layout and crisp design. I like the auto reply feature.
Cons
Compared to its competitors this product is expensive. It is not easy to integrate with other products although it claims to be.
Some aspects were complex and difficult to use. I experienced an issue with auto reply and the entire software started to malfunction
Reasons for Choosing Yesware
Mailchimp wasn't functioning properly with our existing products
Reasons for Switching to Yesware
The extra features seemed useful
Industry: Internet
Company size: 51-200 Employees
Used

Daily

for

1+ year

Review Source
---
A must for any prospecting team
The first thing that attracted me to Yesware was the email tracking feature. That gives the sales rep the ability to know when things are happening on the side of the potential client so you can act on it.
Then the email templates helped me a lot to get things done faster. I could see which templates performed better than others, hence improve my results. In addition you can create teams and share better working templates with everyone for them to use as well, that way you can maximize the impact of a good sales rep by sharing his findings with the whole team with a few clicks, instead a monthly template session.
Lately what I've been using a lot is the touchpoint feature which allows you to build custom multi-touches multi-channel campaigns. It makes a sales rep day-to-day job a lot more easy when you can visualize quickly what's next to be done and where are the potential clients in the buyers journey you design for them.
Pros
Yesware is very user friendly which makes it easy for adoption within a sales team. Not only the web version of the product but the chrome and gmail add-ons work really well. Additionally the feature set is very powerful and makes the lives of any sales/hunter/prospector easier.
Cons
There is not much (or anything) to dislike about Yesware. It is a very rounded product and I have never had a single issue with it. I would like to see a native mobile application so I can work better on the go.
Industry: Insurance
Company size: 201-500 Employees
Used

Daily

for

2+ years

Review Source
---
Yesware for lead generation that works
Yesware is a core part of our business, we use it daily to generate business and keep customers coming into our company.
Pros
We are able to use Yesware to send out emails to prospects at scale and manage those leads and turn them into customers.
Cons
I didnt like the limits on sending amounts, but this is something we have been able to work with eventually.