About Yesware
Yesware makes sales engagement easy. Yesware's Outlook and Gmail add-ons help sales teams do meaningful email outreach at scale. If you need to drive more revenue through email outreach, but complex enterprise sales software is overkill - try Yesware. Yesware's email add-on lives right inside your inbox, tracks your activity, and easily integrates with the tools you already use. Companies like Yelp, Experian and Teach for America use Yesware to build better pipeline and increase conversions to closed-won.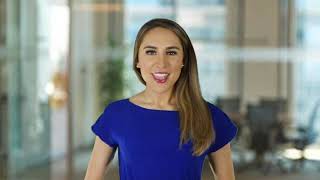 Yesware has a free version and offers a free trial. Yesware paid version starts at US$15.00/month.
Starting Price:
US$15.00/month
Pricing Details:
Yesware offers a free forever plan, after which pricing scales based on the number of seats, as well as functionality needed: Pro: $15/user/month (billed annually) or $19/user/month (billed monthly) Premium: $35/user/month (billed annually) or $45/user/month (billed monthly) Enterprise: $65/user/month (billed annually) or $85/user/month (billed monthly)
Industry: Marketing & Advertising
Company size: 51-200 Employees
Used

Daily

for

1+ year

Review Source
---
Email Tracking Next Generation Tool
It's a best experience for me.
Pros
The tracking and email notifications on open of an email from the prospects has helped me to figure out best way of targeting right audience.
Cons
The price is constantly changing after subscription is taken.
Reasons for Switching to Yesware
In the trial itself they had many features which is much needed to understand the product.
Industry: Public Relations & Communications
Company size: Self Employed
Used

Daily

for

1+ year

Review Source
---
A great fit for Outlook users
Though it has its bugs and lots of features made for salespeople, I namely pay for it to use its email tracking tech. For my business purposes, this the most needed feature and since using email tracking, it's hard to remember what biz email was like before.
Pros
I like the fact that unlike most email tracking programs, Yesware actually plays nice with MSFT Outlook. Most of the compeition is gmail only.
Cons
Bit of a resource hog. Also it sets off false positives with my anti-virus program and sometimes it crashes outlook.
Reasons for Switching to Yesware
Honestly, I can't remember, but I do remember being unsatisfied with the brief time using SalesHandy. With the limited number of email tracking software that works with Outlook, yesware quickly became the obvious next choice.
Industry: Information Technology & Services
Company size: 51-200 Employees
Used

Daily

for

6-12 months

Review Source
---
Yesware is great for tracking emails & responsiveness
My overall experience has been great. It has been useful to track emails as well as open rate/response rate, etc.
Pros
When my company initially announced that we were installing Yesware, I was cautious. I have been with my company since we were at about 25 employees and it felt like another spurt of growing pains moving towards having all of out business communications tracked and logged in SFDC. Once we had it installed, I realized how much value it provides. You're able to track when someone opens an email, where they open the email from & if they viewed content that you attached via the Yesware integration. You can also quickly add new contacts via the integration with SFDC without having to open another window.
Cons
No major issues with the product, but one issue that I have with the Gmail/SFDC/Yesware integration is that when you're attempting to add a new contact directly from an email, it doesn't always auto-populate the correct information leading to a less efficient way to enter new data.
Industry: Information Technology & Services
Company size: 1,001-5,000 Employees
Used

Daily

for

2+ years

Review Source
---
Bang for the buck
I was looking at a tool for tracking emails as Google email tracking and streak did not work very well.
My boss suggested yesware and we bought the first premium plan. Before that I used the trial version for 40 days. I liked the tool and I was able to send timely invoices and assess whether my customers were really interested in my product.
Pros
It is very easy to use and light on the system.
I was able to access all my client emails and keep track of them on yesware. Most importantly I loved the way yesware functioned and it always asks before installing on your other emails so that it does not interfere with every other email.
Also, I like the interface and it makes me understand and also gives alerts when the user has read my email and has checked out my links and read my material.
Cons
The support is not so great. I did not get to see 24 hour phone or chat support which disappointed me. They can bring more features compared to other tools in the market.
Alternatives Considered
Mixmax
Reasons for Choosing Yesware
It was easier as it was online and did not have downloadable versions. It's UI did not interfere with Gmails which I really liked. It was more convenient to use. More features were present. Like I get to know when my customer has clicked a link and has gone through my material or just read my email.
Reasons for Switching to Yesware
Decision by the company head and costs.
Industry: Internet
Company size: 51-200 Employees
Used

Daily

for

1+ year

Review Source
---
A must for any prospecting team
The first thing that attracted me to Yesware was the email tracking feature. That gives the sales rep the ability to know when things are happening on the side of the potential client so you can act on it.
Then the email templates helped me a lot to get things done faster. I could see which templates performed better than others, hence improve my results. In addition you can create teams and share better working templates with everyone for them to use as well, that way you can maximize the impact of a good sales rep by sharing his findings with the whole team with a few clicks, instead a monthly template session.
Lately what I've been using a lot is the touchpoint feature which allows you to build custom multi-touches multi-channel campaigns. It makes a sales rep day-to-day job a lot more easy when you can visualize quickly what's next to be done and where are the potential clients in the buyers journey you design for them.
Pros
Yesware is very user friendly which makes it easy for adoption within a sales team. Not only the web version of the product but the chrome and gmail add-ons work really well. Additionally the feature set is very powerful and makes the lives of any sales/hunter/prospector easier.
Cons
There is not much (or anything) to dislike about Yesware. It is a very rounded product and I have never had a single issue with it. I would like to see a native mobile application so I can work better on the go.