About Salesflare
Salesflare is an intelligent CRM and email outreach platform used by thousands of small and medium-sized B2B businesses, who want to sell more with less work. It automates the data entry user would normally have in a CRM by gathering data from social profiles, emails, calendars, phones, company databases, and professional email signatures. Salesflare's customers use its CRM primarily to generate and follow-up leads at scale, assisted by its sales tracking and automation features. It has built-in email tracking, capabilities for sending personal emails at scale, lead scoring, social integrations, sales analytics, and an automated address book. Salesflare's full functionality is available across all devices used: Windows, Mac, Linux, iPhone, iPad, Android phones and tablets, ... and even inside Gmail or Outlook inboxes. The software is focused on accelerating B2B sales and is primarily used by marketing agencies, software companies, startups, consulting companies, commercial real estate agencies, non-profits, pharmaceutical, and manufacturing companies.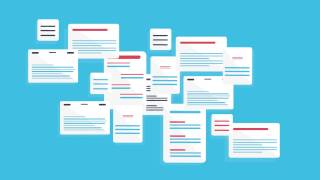 Salesflare does not have a free version but does offer a free trial. Salesflare paid version starts at US$29.00/month.
Pricing Details:
Free trial (up to 30 days), no credit card required. Growth plan: Annual billing: 29 usd/user/month Monthly billing: 35 usd/user/month Pro plan: Annual billing: 49 usd/user/month Monthly billing: 55 usd/user/month
View Pricing Plans
Alternatives to Salesflare
Industry: Human Resources
Company size: 51-200 Employees
Used

Daily

for

Free Trial

Review Source
---
Perfect Sales Pipline for Samll businesses and solopreneurs
This is a great tool. It is intuitive to use and picks you up on the go, because you do not have to do a big intial import run of data or anything. It has just the right balance between features and the depth of their customizability. For a small company or soloprenneur, this simply is THE tool. also, If you ever outgrow anything it provides it runs on Zapier to provide integrations with more specialized tools. It all is held together by the Customer support, which is lovely to work with and provides tons of clear, useful advices and...well support.
Pros
This is build around your Email Inbox. It is perfect If you do not want to enter Data all the time but run a sales Pipeline. Salesflare claims to just adds Value without requiring to invest time in making this possible. I was critical at first and watched all the educational Videos on their youtube channel. Then I understood: Salesflare enables you to dissect Information from your mails and create customers, Comapnies (Accounts) etc. from it. Then you setup your Sales pipelines and create opportunities. Basically Salesflare keeps your sales activities up to date, because it lives on your Email communication. The concept works for me and with a new businescard scanner available just now, it makes setting up new prospect data even easier and saves me time. The Best thing is, the Customer support is just awesome. I git replies to any and all of my questions and schould I ever come across something not possible I most often got an Ide on how to work around something I was missing.
Cons
Honestly, there is not much. I came across two bugs, which have been fixed since then (wich is great). None of them was a dealbreaker. I find it a bit Pricy for a startup when I plan to bring assistants in which are working only a couple of hours per Week ... but then again Salesflare simply is worth the money.
Reasons for Switching to Salesflare
Salesflare seemed ideal regarding sizing, features, scope and weight for my purposes. The other tools were to big and to heavy for a lightweight, quick on-the-go approach I required for my purpose.
Industry: Management Consulting
Company size: 2-10 Employees
Used

Daily

for

2+ years

Review Source
---
Powerfully simple CRM, allowing sales and solopreneurs to focus on selling
Sales operational issues. There was too little time for too many administrative tasks, which left us with less time for actual customer dialogue. Needless to say we had less sales than we could have. Salesflare changed that.
Pros
The seamless Google integration, the fully functional mobile app, and the possibility to endlessly enhance capabilities with integrations.
Cons
A proper email sequence/drip functionality is missing. Campaigns are really strong, though, as well as easy to implement.
Reasons for Choosing Salesflare
At that time Pipedrive had been standing still for a while from a features perspective and the mobile experience wasn't really robust on Android. Salesflare - with its seamless Google integration quietly works in the background and provided a strong alternative to our prior system.
Reasons for Switching to Salesflare
Each of those other offering have their own sets of strengths of weaknesses. At the end Salesflare simply was a near-perfect match with what we needed at a cost that more than matched the offering.
Industry: Pharmaceuticals
Company size: 2-10 Employees
Used

Weekly

for

6-12 months

Review Source
---
On the right path
Salesflare seems very promising and I believe they are on the right path. It might be just a little bit longer until it can compete with larger CRMs but they have done well with their integrations and some of the key features.
Pros
I like the visualization the most. It's so easy to see your funnel and progress toward the goals which keeps motivation high. It integrates with a lot of other services and there is an iOS app which makes it useful on the go. I love the gmail integration and how it tracks the company and the other potential contacts.
Cons
It's still a bit difficult to use, they are ironing things out as they go but it's young company and some of the functionality is still a bit clunky. I use it in conjunction with other CRMs to add details to contacts and track emails.
Response from

Salesflare

Hello there! We've made a ton of UX improvements based on user feedback since you gave us this review (plus we added some of those key features you were maybe looking for), so let us know how we're doing with that. There's always room to do better. :)

Replied 05/12/2019
Industry: Computer Software
Company size: 51-200 Employees
Used

Daily

for

2+ years

Review Source
---
Best CRM I ever used
Pipeline Management
Monthly Forecasting time improved by 300%
Campaign Management
Pros
Ease of use - almost no data entry
Powerful functionalities
Scan business card in to contacts
Email workflow
Cons
Software provides what I need ... so no negative feelings
There is maybe more hidden functionality which I need to explore
Reasons for Switching to Salesflare
Easy of Deployment, after the trail period I could not work without it !
Industry: Education Management
Company size: 2-10 Employees
Used

Weekly

for

2+ years

Review Source
---
Easiest to use CRM
Support has always been so fast and helpful. I bought this through an AppSumo lifetime deal and have had conversations via chat with founders (I think). They really helped me understand how to use this software for my specific need - a music school with students as the accounts.
Pros
Automatically tracks your inbox so that you can easily convert any contact into an account. Then, you can start tracking opportunities.
Cons
Originally, I had to figure out how to import my existing contacts. That was not easily understood - apparently, they expect it to just happen over time with instant Gmail tracking. However, they did a manual import for me.
Reasons for Switching to Salesflare
Ease of use - instant tracking and clean interface. Some of these tech products (Zoho especially) feel like they are designed by engineers with no clue to graphic user interface. I appreciate the minimalist interface with the high functionality.
Response from

Salesflare

Hey! Contacts get created automatically based on your inbox and calendar. This happens at the initial sync and then progressively over time. If you like to have contacts imported from elsewhere too, then we're always more than happy to help. Just hit us up on the chat, but it looks like you already did!

Replied 05/12/2019