About Dialpad
For quickly growing businesses looking to efficiently scale their support teams, Dialpad provides a cloud-based call center with access to real-time customer insights. Dialpad allows users to onboard quickly and focus on delivering a great customer experience. Key features include real-time call transcription, live customer sentiment, and live agent coaching. The solution offers integrations with Zendesk, Salesforce, Slack and many more. Priced per user per month, Dialpad Contact Center offers free calls to the US and Canada, no per-minute fees, unlimited inbound minutes and unlimited texting.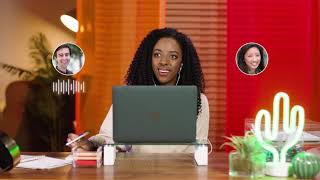 Dialpad does not have a free version but does offer a free trial. Dialpad paid version starts at US$15.00.
Industry: Insurance
Company size: 2–10 Employees
Used

Daily

for

2+ years

Review Source
---
End-all for hosted phone / fax
Overall, it's the most progressive VOIP option with the most current and cutting edge features. It's also less expensive than the competition. I won't switch to another provider for the forseeable future.
Pros
Dialpad is one of the newest VOIP providers and feels that way- their design and feature set always seem to be a couple steps ahead of their competition. They pushed the softphone-forward model from launch, making deskphones a less preferred option. They integrate messaging fairly well into the app, and include all their features at one pricing tier instead of nickel and diming for upgrades.
The app is upgraded at least weekly with tweaks or new features.
Cons
The interface still needs a little work; it's hard to tell when new text messages come in and there's no way to filter/sort/search in an efficient manner. Same goes for voicemails. The internal contact directory is helpful but not able to be "managed" in terms of combining dupes or bulk editing.
Industry: Insurance
Company size: Self Employed
Used

Daily

for

1-5 months

Review Source
---
I Love It!
Efficiency is the right word to sum it up with DialPad. Dialpad has brought Efficiency with my business. I'm able to connect with my clients right from the start. DialPad allows me to prepare to take a call by sending a notification to my device or desktop. I'm ready for every call.
Pros
I love how DialPad offers all of the contacts information right there all at one time. You can check and see the last email, text, appointment. Also, you can view tips to use in you conversation.
Cons
I don't have a whole lot of cons for Dialpad. The only thing, I may say is when there time for an update, my app starts to disconnect a bit when receiving calls/text messages. Other than that, I use DialPad on a daily basis all day long. It's the first thing I bring up on my computer and on my cell phone when I'm on the go. I never miss a call or a message. It's the life of my business.
Reasons for Choosing Dialpad
I made the switch because the software worked but I still had to use other applications to help with the call. Such as previous notes and emails. I could not figure out how to separate my contacts and I did not feel efficient. I'm glad I made the switch. I feel more confident using DialPad.
Reasons for Switching to Dialpad
Initially the color of the company drew my intention. During the trial, I saw how functional Dialpad was. The application was easy to use, I like the way that I was guided to use the product as a new user. I was able to get set up in about 15 mintues. I was able to link my email, setup my phone settings, and import all of my contacts instantly. As the weeks went by, I realized that DialPad was a special tool that made my business thrive more vibrantly.
Industry: Health, Wellness & Fitness
Company size: Self Employed
Used

Daily

for

2+ years

Review Source
---
good value but buggy.
As primary business phone line, Dialpad fits the bill. I can make and receive calls for my business on my personal phone without revealing my personal number, and I can maintain a minimalist customer list. As a mobile-only (not an enterprise) user, there's a lot that the app can do which I don't need. Dialpad appears to have capabilities that can support my business growth (additional users and physical locations), but I'll be wary of whether their inconsistent iOS interface is an indication of spotty development overall.
Pros
Note: Dialpad offered gift certificates to reviewers. I think that's shady. But I have used the app 2+ years.
Best: I am a sole proprietor (single user) & love that this app gives me a business phone number that rings to my personal device. That's genius, a good value, and worth all interface hassles. Also, support has improved a lot. I get timely, thorough responses to issues: there's a star-rating requested every outgoing call, and when I have reported issues (rare, such as one-way audio), they've sent detailed analysis explaining what happened. At least one bug I reported (an issue where the keyboard covered most of the comment field on a feedback window, with no scrolling) has recently been fixed.
Cons
Dialpad scores terribly on its interface and on interoperability with other apps. The contacts-search function won't access iOS Contacts (even with access granted in Settings): type a name in search, and it will sit & spin all day. It doesn't even time out. The app provides a skeleton contacts function (name, phone numbers, emails, company, and title—that's it), so I lose a lot of functionality that's essential for a communications app. Similar fail when sharing a picture from Photos: tap Share, select Dialpad, and the app will open to the eternal spinner (yet the app will acceess Camera and Photos the other way around). Also, unlike iOS Messages, when I start a text in Dialpad and need switch screens or apps, the draft text goes away. Lost time & effort. These issues are all long term, so clearly, the development team just has not prioritized basic functionality in their phone app.
Industry: Retail
Company size: 2–10 Employees
Used

Daily

for

2+ years

Review Source
---
Gets the job done
Pros
The call recording helps greatly with customer service issues and training csr.
Cons
It is a little expensive per seat and for all features.
Industry: Construction
Company size: 2–10 Employees
Used

Daily

for

6-12 months

Review Source
---
State of the ART Phone System!
It provided us with the ability to text and send pictures from any of our users. It is also nice to know that when we experience power outages, we can still use the mobile app to make and receive phone calls.
Pros
I like the call recording features where it records incoming and outgoing alot. It also has the ability for you to be able to see who, what, and when user that communicated with the callers. The communication for the mobile app matches with what is on the desktop and brower app. So if any of our team ever calls in sick, we can still see who spoke to the caller last.
Cons
I do wish there were more permission settings to add a user (employee) in the field and only allow them to make outgoing or incoming phone calls. Also, I think pricing should be less for a user who is out in the field who only needs limited functions.
Reasons for Choosing Dialpad
These different programs and systems were limited in there features and functionalities. Very basic.
Reasons for Switching to Dialpad
The user interface was easy to use. The pricing was within our budget. The live chat feature for support makes it easy to ask for help.