About BigCommerce
BigCommerce is a cloud-based online design platform that provides solutions to e-commerce entrepreneurs with website customization, shipment management, transactions as well as listing products on Amazon, eBay and Facebook. The software helps generate greater sales opportunities and increases customer conversion rate by creating engaging formats and interesting interfaces. BigCommerce provides conversion tools that help merchants grow at double the speed of an offline business. These tools help direct more traffic, convert a greater number of visitors and help sell a variety of products through multiple channels. Built-in SEO conversion tools, real-time carrier quote support, UPS label printing and digital wallets give merchants a chance to enhance their revenue and carry out operations in a systematic manner. The app attracts qualified shoppers by seamlessly putting up advertisements on Google, saving time and improving accuracy. The inventory listing is entirely automated which eliminates any need for manual updating of the list or adding new products. Other functions include building integrations, automation of taxes, email marketing through platforms like – HubSpot, Infusionsoft and MailChimp, centralizing orders and increasing checkouts through platforms like PayPal One Touch.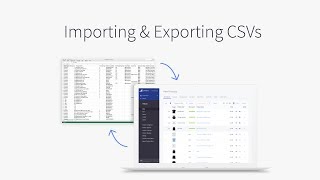 BigCommerce does not have a free version but does offer a free trial. BigCommerce paid version starts at US$29.95/month.
Starting Price:
US$29.95/month
Pricing Details:
Starting at $29.95 with far more built in features than any other platform. Bigcommerce plans are built for growth, giving businesses of every size access to the features they need to optimize their store and increase brand exposure. Plus: $79.95/month Pro: $299.95/month Enterprise: Contact BigCommerce for pricing information.
Alternatives to BigCommerce
Industry: Sporting Goods
Company size: 11-50 Employees
Used

Daily

for

1+ year

Review Source
---
Among the best ecommerce solutions for growing businesses
We initially transitioned from Lightspeed eCom over to Bigcommerce because their platform offered greater scalability and entry-level features than what Lightspeed offered. Because we use Lightspeed POS, however, integrating product data between the systems was a challenge and a lengthy process. It also takes some effort to maintain the connection (via a third-party service using their API).
Pros
Bigcommerce offers some of the most inclusive features in their entry-level product options, making them excellent for small businesses. Their level of customer support and transparency about service issues and new features in development are excellent and perhaps one of the main reasons why we've kept using Bigcommerce instead of switching to a platform that meets other essential features that we are still awaiting from Bigcommerce. The availability of third-party apps (including shipping and logistics integrations) has been great to work with so far.
Cons
Storefront development is currently very lackluster and it can be difficult to get a truly customized website without hiring a developer or investing in web development skills of your own. This is also true of their e-mail features. If you don't have more than a basic understanding of HTML, it will be next to impossible to customize their system e-mails without a third-party solution. Also, while their entry-level features are among the most plentiful in the industry, a few features (such as Google Reviews integrations and Abandoned Cart Recovery) are reserved only for higher-tier plans, which doesn't make sense from a financial standpoint as their costs to support these features should be minimal.
Reasons for Choosing BigCommerce
Note: We switched from Lightspeed's integrated e-commerce offering but still utilize their cloud POS and inventory management software (connected to Bigcommerce via API). We switched because Bigcommerce offered greater scalability than Lightspeed's own solution, especially concerning the ease of managing our inventory across multiple marketplace channels.
Reasons for Switching to BigCommerce
Bigcommerce ultimately offered the greatest financial value in terms of entry-level features and marketplace functionality that were available to us as a growing small business.
Industry: Retail
Company size: 2-10 Employees
Used

Daily

for

2+ years

Review Source
---
Bigcommerce edged out the competition for my online store.
I tried several shopping cart e-commerce solutions and found that Bigcommerce suited my needs the most. I ended up using a free style template and customized it myself saving me a lot of money. Online and phone support are top notch!
Pros
The ease of use was a major factor in my decision to go with Bigcommerce. There are many choices out there for online retailers to build their storefront. I liked the ease of customization and the large amount of standard features. Their integration with online marketplaces and social media really saves a lot of time.
Cons
There is an annual sales cap that I'm worried about, but when I get to that point I will just upgrade the service to where I need it. There are not enough free store style templates available. Custom styles get very costly. Some features that should be standard are non existent.
Reasons for Choosing BigCommerce
I liked the layout and template choices more with Bigcommerce.
Reasons for Switching to BigCommerce
For my use, it was the superior product.
Industry: Retail
Company size: 2-10 Employees
Used

Daily

for

1+ year

Review Source
---
Big Commerce
Our overall experience with BigCommerce was excellent. The customer service team was always available. The site features were easy to navigate and the theme options were professionally designed.
Pros
Big Commerce features and website themes are perfect for small business owners who are looking to start a retail business.
Cons
The platform is not set up for multi-vendor marketplace stores.
Reasons for Switching to BigCommerce
Store features, themes, and customer service
Industry: Internet
Company size: 11-50 Employees
Used

Weekly

for

1+ year

Review Source
---
Easy to make basic sites, difficult to do more
It does the basics well, but there are plenty of e-commerce platforms out there that outperform BigCommerce. In my experience Shopify is better than BigCommerce is every way. I even prefer WordPress with WooCommerce to this.
Pros
BigCommerce does make it easy to list and sell products online. The product manager is pretty comprehensive, and most of the pages are made for you - including the home page. It includes several SEO features out of the box, which encourages users to make higher quality listings that will sell easier.
There are many custom themes for Bigcommerce, and most of them look great.
The interface has gotten a much needed facelift in the past few years.
Cons
If you're trying to do more than the basics, Bigcommerce (BC) is difficult to work with. App extensions are present, but nowhere close to the breadth and depth of functionality available to WordPress.
They do have a theme editor, but it requires tricky setup and command-line actions to update. Compared to Shopify's theme editor which is all in-browser, the BC theme editor is lacking. Documentation is available, but I found myself scrounging around on forums for many basic features not listed in the docs. The in-browser theme editor is buggy and unreliable.
For editing static pages, BC's WYSIWYG editor is meager and unnecessarily strict. The linter strips out perfectly valid code (like blank divs), and there's no way to include CSS on a page – meaning that any @media queries or breakpoints have to clutter up the main CSS file. There are very limited options editing your home page, and almost no options to edit your shop pages.
And maybe it's just the theme we started using, but the pages load VERY slowly. It takes several seconds to asynchronously load the page content, so javascript running on a product page may not run for 3-4 seconds after the user lands! Not ideal
The email editor is painful. We found ourselves designing in mailchimp and copy/pasting into BC when done. There's no way to send a test email either, do you have to complete an order each time you want to see that updated order email.
I mentioned the interface is better, but it's still quite buggy.
Industry: Printing
Company size: 2-10 Employees
Used

Daily

for

2+ years

Review Source
---
Easy to use but they didn't have my back
At first it was great, but as they got bigger they didn't seem to value my business the same way and forced me to pay almost 3 times what I had agreed to. I was happy to switch to a competitor when I did.
Pros
I liked that it was very easy to figure out. It was updated regularly and laid out nicely. I built my first e-commerce store on my own using this software.
Cons
I kept hitting walls with what I wanted to do. Some of the features were limiting like "Options" and I kept hoping they would improved them. They also made a change to their pricing structure and took away Customer Groups on the plan I was on. It was $29/mo and then all of a sudden it was $79/mo. I wish they grandfathered me in. When I called to complain or work something out, they had a take it or leave it attitude... so I left it.