About BigCommerce
BigCommerce is a cloud-based online design platform that provides solutions to e-commerce entrepreneurs with website customization, shipment management, transactions as well as listing products on Amazon, eBay and Facebook. The software helps generate greater sales opportunities and increases customer conversion rate by creating engaging formats and interesting interfaces. BigCommerce provides conversion tools that help merchants grow at double the speed of an offline business. These tools help direct more traffic, convert a greater number of visitors and help sell a variety of products through multiple channels. Built-in SEO conversion tools, real-time carrier quote support, UPS label printing and digital wallets give merchants a chance to enhance their revenue and carry out operations in a systematic manner. The app attracts qualified shoppers by seamlessly putting up advertisements on Google, saving time and improving accuracy. The inventory listing is entirely automated which eliminates any need for manual updating of the list or adding new products. Other functions include building integrations, automation of taxes, email marketing through platforms like – HubSpot, Infusionsoft and MailChimp, centralizing orders and increasing checkouts through platforms like PayPal One Touch.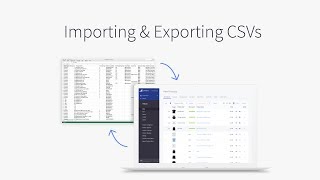 BigCommerce does not have a free version but does offer a free trial. BigCommerce paid version starts at US$29.95/month.
Starting Price:
US$29.95/month
Alternatives to BigCommerce
Industry: E-Learning
Company size: 11–50 Employees
Used

Daily

for

2+ years

Review Source
---
Reliable and Powerful Ecommerce Management Platform
First of all, i have to say, this platform will never collapse your financial stability. It really worth for your investment. BigCommerce is the main reason to grow our product sales in our business. This platform gives you ability to manage your all the business needs from one single place in a professional way. And this platform is not only to sell Digital Goods but also Physical Goods. BigCommerce offers a grate experience for both Business side and Customer side.
Pros
BigCommerce Support team is excellent. They respond to our inquires quickly with solutions. They are available on 24/7 for our support which is a grate thing about this platform that their competitors don t have. This platform offers lots of features that will help, any kind of online businesses. Such as Store setup, Inventory Management, Order Management, Marketing Tools, Website Builders and many more. Platform is very easy to adopt. Easy to configure. It offers many integration options with other tool, which makes this platform has no limitations. It has grate security features, so you have nothing to worry regarding any security issues. that helps us to build trust with our customer base. It has lots of custom templates that we can create colorful and attractive checkout pages and designs.
Cons
Their plans has Sale Limits. Also, the ability to recover abounded carts is available only in Higher-Tier Plans. Other than that, there is nothing to complain.
Industry: Design
Company size: 51–200 Employees
Used

Daily

for

1+ year

Review Source
---
Great e-commmerce platform if you can't afford custom designs but have a large inventory of...
The company I worked for had a B2B e-commerce website, but wanted to start a second e-commerce site that was more B2C focused since the clientele had different needs, and the B2B site was not set up to accommodate all the new B2C business. We were able to set it up quickly and provide accurate shipping costs and product option costs.
Pros
I loved the versatility available for building product pages, being able to set it up so pricing adjusts automatically for different product options, and the import/export functions to update large inventories via Excel documents instead of manually editing within the web app.
Cons
Initial setup can be confusing, especially when new to e-commerce and knowing how to tell it to calculate tax, shipping, etc. Their customer service is great though, so if you're confused about a setting you can call and talk to someone very quickly. I rarely ever waited more than 5 minutes to talk to a rep.
Industry: Internet
Company size: 11–50 Employees
Used

Weekly

for

1+ year

Review Source
---
Easy to make basic sites, difficult to do more
It does the basics well, but there are plenty of e-commerce platforms out there that outperform BigCommerce. In my experience Shopify is better than BigCommerce is every way. I even prefer WordPress with WooCommerce to this.
Pros
BigCommerce does make it easy to list and sell products online. The product manager is pretty comprehensive, and most of the pages are made for you - including the home page. It includes several SEO features out of the box, which encourages users to make higher quality listings that will sell easier.
There are many custom themes for Bigcommerce, and most of them look great.
The interface has gotten a much needed facelift in the past few years.
Cons
If you're trying to do more than the basics, Bigcommerce (BC) is difficult to work with. App extensions are present, but nowhere close to the breadth and depth of functionality available to WordPress.
They do have a theme editor, but it requires tricky setup and command-line actions to update. Compared to Shopify's theme editor which is all in-browser, the BC theme editor is lacking. Documentation is available, but I found myself scrounging around on forums for many basic features not listed in the docs. The in-browser theme editor is buggy and unreliable.
For editing static pages, BC's WYSIWYG editor is meager and unnecessarily strict. The linter strips out perfectly valid code (like blank divs), and there's no way to include CSS on a page – meaning that any @media queries or breakpoints have to clutter up the main CSS file. There are very limited options editing your home page, and almost no options to edit your shop pages.
And maybe it's just the theme we started using, but the pages load VERY slowly. It takes several seconds to asynchronously load the page content, so javascript running on a product page may not run for 3-4 seconds after the user lands! Not ideal
The email editor is painful. We found ourselves designing in mailchimp and copy/pasting into BC when done. There's no way to send a test email either, do you have to complete an order each time you want to see that updated order email.
I mentioned the interface is better, but it's still quite buggy.
Industry: Marketing & Advertising
Company size: 11–50 Employees
Used

Weekly

for

2+ years

Review Source
---
Great platform if you have the right people managing it
It is a great platform for those who are looking to build out something big if you're a starter I recommend working with experts.
Pros
It is a great platform that you can build out into an e-commerce machine.
Cons
There are some quirks with it that, if you are not aware of, you will get lost or need to hire experts.
Industry: Retail
Company size: Self Employed
Used

Daily

for

2+ years

Review Source
---
Easy to use and scale
We have been with BigCommerce for six years now and have had very minimal downtime. The rare instances we've had to contact customer support have been handled quickly. Support forums and customer facebook group monitored by BC have been a tremendous help when troubleshooting or looking for ways to customize our online store.
Pros
Out of the box, BigCommerce has more built in features than other online carts out there. Pretty straightforward setup making it fairly easy to get up and running in little time.
Cons
Not as easy to customize themes/store interface. When you edit the source code you need to make sure you document what was done as the changes don't carry over when you update the theme of your site.
Reasons for Choosing BigCommerce
We wanted to lessen the time required to update and maintain our ecommerce site so we could spend our time and money on marketing and other efforts.
Reasons for Switching to BigCommerce
Out of the box, Bigcommerce offers more built-in features that I would need an app for in Shopify which adds to the cost and slows down the site.