About Thryv
Thryv is an all-in-one business management solution designed to help small businesses with essential business functions. With Thryv, business owners can expand their online presence, improve any customer relationship, and streamline payment processing. Features include an integrated CRM system, appointment scheduling, billing and invoicing, contact management, marketing automation, reputation management, social media management, automated reminders, and more. As a cloud-based marketing and CRM software solution, Thryv helps any small business owner manage interactions with their clients, run marketing campaigns with email marketing and manage activities on various social media platforms such as Facebook, Instagram, Twitter, LinkedIn, and Google+. The solution also features an appointment booking module that enables users to manage team schedules, synchronize calendars, and book appointments from a single location. Additionally, Thryv features a payment module that helps users to send customized quotes, estimates, and invoices to clients and accept payments via credit card. Thryv integrates with multiple third-party applications such as QuickBooks, Gmail, Slack, MailChimp, Yelp, and more and also offers a mobile app for iOS and Android devices.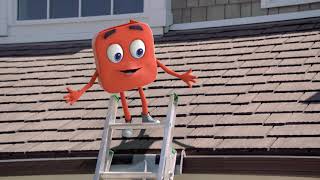 Thryv does not have a free version and does not offer a free trial.
Industry: Insurance
Company size: Self Employed
Used

Daily

for

1-5 months

Review Source
---
Crafting your message
I really have had a great experience. [SENSITIVE CONTENT HIDDEN] has been so helpful and he gets back to me quickly. It's a good feeling to have someone like this to help me.
Pros
I love the central location for everything, and I mean EVERYTHING! Before Thryv, I spent so much time and money on different solutions for different business needs. Thryv keeps it all in one place, and the coaching along the way is really helpful.
Cons
Well, it isn't a con, but there is a lot to learn at first. I would say that there are so many options, it can seem overwhelming at first. But stick with your account manager and the specialists, and you will be fine.
Response from

Thryv

Hey John. Thanks for the review. We appreciate your thoughts and are so excited you've been enjoying Thryv! Please let us know how we can ever assist you. Whether that's a simple question or something more in detail. We're here to help! Thanks again! -Chandlor

Replied 09/06/2020
Industry: Photography
Company size: 2-10 Employees
Used

Weekly

for

1-5 months

Review Source
---
Great for simple CRM needs
Thryv collects client's contact info, and with their webhooks, I can easily import them where I need them.
Pros
I really like how we can capture potential clients info into the system and then start marketing to them.
Cons
If you have a current client, say a parent, and that parent has more than one child that needs to be in the system, you can't automatically have the 2nd child and no entered into the system. Also, if you are having them register their children for services, it is VERY VERY confusing because the system is not set up well for multiple "Sub" Clients.
Alternatives Considered
Flowlu
Reasons for Choosing Thryv
I needed more than just project management
Reasons for Switching to Thryv
Well, I'm actually going BACK to Flowlu after our 6 month contract because it's not working well for our sub-clients
Response from

Thryv

Hello, thank you for your review and feedback. We would like to see if there is a way to resolve this issue. If you could send me an email to, [email protected], and send me some more details, I can send it to our team for further assistance! - Gabe

Replied 20/04/2022
Industry: Construction
Company size: 2-10 Employees
Used

Daily

for

1+ year

Review Source
---
Our business is Thryving!
The orders we capture by using Thryv versus what would have slipped through the cracks without it tells me that not only is the system paying for itself, it's actually generating income.
Pros
I love the dashboard. It's the pulse of our company. At a glance you can see where you are, where you're headed and where you've been. Filtering makes it easy if you want to see what's been approved, expiring, needs attention, etc.
Cons
I think the reporting could use a facelift. You can export numbers but I'd like to see a feature with customizable graphs and charts.
Reasons for Switching to Thryv
Do a demo and you'll see why.
Response from

Thryv - US

Wow, Kevin, thank you so much for your review! It is amazing to hear how Thryv has helped your business. If you ever need assistance, please call our Free 24-Hour Thryv Support line at 844-998-4798. - Gabe

Replied 11/10/2022
Industry: Insurance
Company size: Self Employed
Used

Daily

for

1-5 months

Review Source
---
Worst service for a small business operation
Horrible
Pros
Nothing to like about this company, as I sit on hold for the second time today and currently at 49.27 on hold!
Cons
Nothing to like about this service or "company"
Industry: Design
Company size: 2-10 Employees
Used

Daily

for

1-5 months

Review Source
---
Impressive Customer Service and Good Tools
Overall, I've enjoyed Thryv. It's a bit more expensive than I ultimately can afford right now (being as my business is relatively new and still trying to grow). But, I'm going to stick with it and put in the work to make it a success. Thryv will be of great benefit especially when the ball gets to rolling really well.
Pros
I love that I can get a quick response from Customer Service, and they are always so eager to help. I really love the follow-up meetings with coaches. I really hope these coaching sessions will help my business grow. The social media posting tools are great! The calendar and booking features are great! I would love it if I could give my clients the option to choose from meeting locations, but I'm not seeing that option anywhere. I may check with a coach at some point. Not a big deal though.
Cons
Whew. I've been around and around regarding the auto-billing / auto-invoicing. I have clients that want an invoice each month to pay for the services I provide them. I'm still manually having to create and send these invoices each month. I would LOVE to see this work better and be a little more user friendly.
Response from

Thryv

Hi John, thank you so much for your review. It makes our day even better when we hear how Thryv is helping your business by having the tools you need in one spot! We appreciate your feed back and will continue to make improvements where we can. I will be taking this information back to our team. If you ever need assistance, please call our Free 24-Hour Thryv Support line at 844-998-4798. - Gabe

Replied 24/08/2022