About Thryv
Thryv is an all-in-one business management solution designed to help small businesses with essential business functions. With Thryv, business owners can expand their online presence, improve any customer relationship, and streamline payment processing. Features include an integrated CRM system, appointment scheduling, billing and invoicing, contact management, marketing automation, reputation management, social media management, automated reminders, and more. As a cloud-based marketing and CRM software solution, Thryv helps any small business owner manage interactions with their clients, run marketing campaigns with email marketing and manage activities on various social media platforms such as Facebook, Instagram, Twitter, LinkedIn, and Google+. The solution also features an appointment booking module that enables users to manage team schedules, synchronize calendars, and book appointments from a single location. Additionally, Thryv features a payment module that helps users to send customized quotes, estimates, and invoices to clients and accept payments via credit card. Thryv integrates with multiple third-party applications such as QuickBooks, Gmail, Slack, MailChimp, Yelp, and more and also offers a mobile app for iOS and Android devices.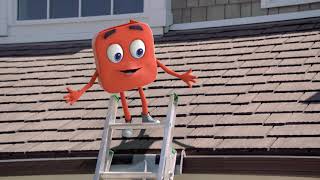 Thryv does not have a free version and does not offer a free trial.
Starting Price:
Not provided by vendor
Pricing Details:
Thryv offers a variety of price points, and works closely with small business owners to identify the right plan that meets their needs. It offers three different packages for: 2 Users, 5 Users or 10 Users. Each package offers tools for reaching customers, generate reviews, staying organized and online payments. Add-ons are also offered.
Industry: Insurance
Company size: Self Employed
Used

Daily

for

1-5 months

Review Source
---
Crafting your message
I really have had a great experience. [SENSITIVE CONTENT HIDDEN] has been so helpful and he gets back to me quickly. It's a good feeling to have someone like this to help me.
Pros
I love the central location for everything, and I mean EVERYTHING! Before Thryv, I spent so much time and money on different solutions for different business needs. Thryv keeps it all in one place, and the coaching along the way is really helpful.
Cons
Well, it isn't a con, but there is a lot to learn at first. I would say that there are so many options, it can seem overwhelming at first. But stick with your account manager and the specialists, and you will be fine.
Response from

Thryv

Hey John. Thanks for the review. We appreciate your thoughts and are so excited you've been enjoying Thryv! Please let us know how we can ever assist you. Whether that's a simple question or something more in detail. We're here to help! Thanks again! -Chandlor

Replied 09/06/2020
Industry: Hospitality
Company size: 2-10 Employees
Used

Daily

for

1+ year

Review Source
---
RWFE Thryver
My overall experience with Thryv has been great we just got a new account rep and he is wonderful however the gentleman who sold us the software was very good as well we like them both.
Pros
The ease inability to get contracts signed and hold the date fees paid without using US mail. Being able to share the calendar with colleagues. And the communication between us in the client is one thread of messaging which makes it easy to not lose information.
Cons
It would be good to be able to send information from a portal to multiple parties. In our instance often times were talking to a bride and the groom or the bride and her parents who typically pay for the wedding event and services. Right now I have to set up two separate accounts.
Reasons for Switching to Thryv
Brendan Quinn and I met and he gave me a walk-through the software and he made it very easy to understand.
Response from

Thryv

Hi Gina, thank you for your review! We are excited that your experience with Thryv has been going great. Excited to see that communicating has become easier. Also, your suggestion is a great idea, I will send this to our team for them to look into! If you ever need assistance, please call our Free 24-Hour Thryv Support line at 844-998-4798. - Gabe

Replied 12/05/2022
Industry: Construction
Company size: 2-10 Employees
Used

Daily

for

6-12 months

Review Source
---
stay away.... your business will plunder.
stole my money
Pros
customer service is nice and helpful. your rep will lie to your face during the process.
Cons
Worst Company I Have Ever Encountered. They Will Jack Your Website And Keep It Regardless If You Pay In Full. All They Did Was Copy Our Previous Website Information And Change The Layout Of Our Website. [ Sensitive Content ] Has Been No Help To Us At All. She Does Not Check In With Us On How We Are Doing. I Do Things On My Own Now And Still, Pay $2,500 A Month Until Our Contract Ends. I Want Our Website Back. We Had To Pull Another Business Loan Out Since Starting Thryv. They Have Ruined Our Previous Organic Seo Ranking. They Sub Their Google Adwords. They Lie. They Do Not Deliver Their Promises. Buyer Beware Stay Away.
they are yellow pages, then dex media, now thryv.
Response from

Thryv

Hi Deanna, thank you for your feedback. We have sent your account to our Executive Claims teams for further assistance. We have tried calling and sending you emails, but have been unlucky in trying to reach you. If you could respond to the emails, we will be happy to assist you. - Gabe

Replied 28/03/2022
Industry: Management Consulting
Company size: Self Employed
Used

Daily

for

6-12 months

Review Source
---
MY go to platform for business manageent
Overall I am extremely happy with the Thryv software platform. It is, along with Outlook, the first application I go to in the morning. I walk my dog, make my coffee, turn on my computer, and then open Outlook and Thryv to start each day.
Pros
The simplicity of the Thryve software makes this a no-brainer. The features and functionality have allowed me to eliminate many other tools. The integrations keep everything humming along without "broken" and complicated connections between varying tools from multiple vendors.
Cons
The email marketing email automation is basic, I would improve the functionality and usability of the automated campaign features. Ideally, I'd like to see a visual representation (process flow) of an email campaign with logic steps (think Keap)
Response from

Thryv

Mark, thank you for your review, we are blown away by how much Thryv has helped you consolidate and simplify your workflow.

We also appreciate your feedback and will take it back to our team for review. If you ever need assistance, please call our free 24-Hour Thryv Support line at 844-998-4798. - Gabe

Replied 19/05/2022
Industry: Photography
Company size: 2-10 Employees
Used

Weekly

for

1-5 months

Review Source
---
Great for simple CRM needs
Thryv collects client's contact info, and with their webhooks, I can easily import them where I need them.
Pros
I really like how we can capture potential clients info into the system and then start marketing to them.
Cons
If you have a current client, say a parent, and that parent has more than one child that needs to be in the system, you can't automatically have the 2nd child and no entered into the system. Also, if you are having them register their children for services, it is VERY VERY confusing because the system is not set up well for multiple "Sub" Clients.
Alternatives Considered
Flowlu
Reasons for Choosing Thryv
I needed more than just project management
Reasons for Switching to Thryv
Well, I'm actually going BACK to Flowlu after our 6 month contract because it's not working well for our sub-clients
Response from

Thryv

Hello, thank you for your review and feedback. We would like to see if there is a way to resolve this issue. If you could send me an email to, [email protected], and send me some more details, I can send it to our team for further assistance! - Gabe

Replied 20/04/2022