About Thryv
Thryv is an all-in-one business management solution designed to help small businesses with essential business functions. With Thryv, business owners can expand their online presence, improve any customer relationship, and streamline payment processing. Features include an integrated CRM system, appointment scheduling, billing and invoicing, contact management, marketing automation, reputation management, social media management, automated reminders, and more. As a cloud-based marketing and CRM software solution, Thryv helps any small business owner manage interactions with their clients, run marketing campaigns with email marketing and manage activities on various social media platforms such as Facebook, Instagram, Twitter, LinkedIn, and Google+. The solution also features an appointment booking module that enables users to manage team schedules, synchronize calendars, and book appointments from a single location. Additionally, Thryv features a payment module that helps users to send customized quotes, estimates, and invoices to clients and accept payments via credit card. Thryv integrates with multiple third-party applications such as QuickBooks, Gmail, Slack, MailChimp, Yelp, and more and also offers a mobile app for iOS and Android devices.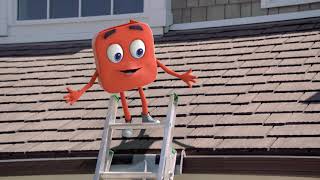 Thryv does not have a free version and does not offer a free trial.
Industry: Insurance
Company size: Self Employed
Used

Daily

for

1-5 months

Review Source
---
Crafting your message
I really have had a great experience. [SENSITIVE CONTENT HIDDEN] has been so helpful and he gets back to me quickly. It's a good feeling to have someone like this to help me.
Pros
I love the central location for everything, and I mean EVERYTHING! Before Thryv, I spent so much time and money on different solutions for different business needs. Thryv keeps it all in one place, and the coaching along the way is really helpful.
Cons
Well, it isn't a con, but there is a lot to learn at first. I would say that there are so many options, it can seem overwhelming at first. But stick with your account manager and the specialists, and you will be fine.
Response from

Thryv

Hey John. Thanks for the review. We appreciate your thoughts and are so excited you've been enjoying Thryv! Please let us know how we can ever assist you. Whether that's a simple question or something more in detail. We're here to help! Thanks again! -Chandlor

Replied 09/06/2020
Industry: Design
Company size: 2-10 Employees
Used

Daily

for

1-5 months

Review Source
---
Impressive Customer Service and Good Tools
Overall, I've enjoyed Thryv. It's a bit more expensive than I ultimately can afford right now (being as my business is relatively new and still trying to grow). But, I'm going to stick with it and put in the work to make it a success. Thryv will be of great benefit especially when the ball gets to rolling really well.
Pros
I love that I can get a quick response from Customer Service, and they are always so eager to help. I really love the follow-up meetings with coaches. I really hope these coaching sessions will help my business grow. The social media posting tools are great! The calendar and booking features are great! I would love it if I could give my clients the option to choose from meeting locations, but I'm not seeing that option anywhere. I may check with a coach at some point. Not a big deal though.
Cons
Whew. I've been around and around regarding the auto-billing / auto-invoicing. I have clients that want an invoice each month to pay for the services I provide them. I'm still manually having to create and send these invoices each month. I would LOVE to see this work better and be a little more user friendly.
Response from

Thryv

Hi John, thank you so much for your review. It makes our day even better when we hear how Thryv is helping your business by having the tools you need in one spot! We appreciate your feed back and will continue to make improvements where we can. I will be taking this information back to our team. If you ever need assistance, please call our Free 24-Hour Thryv Support line at 844-998-4798. - Gabe

Replied 24/08/2022
Industry: Health, Wellness & Fitness
Company size: Self Employed
Used

Daily

for

2+ years

Review Source
---
2+ years user, new small business owner that is not computer savvy
Confusing. My Google info, is not accurate. Says I am based in a different city. Has photos of my personal home when searched. And I keep getting calls that my business is called VIP mobile salon. I thought Thryv would handle my online presence?
Pros
Auto pilot features help so I can continue my full-time job while my business is in its infancy stage.
Cons
The website designer seemed to lack experience. I think I would have done a better job. He did not impress me. After discussion with management, I explained the quality was NOT worth $350 a month, and they agreed. I actually still don't completely know what I am paying for. I hired someone to work with Thryv for me. Software, is quite confusing for me. So I ask the web maintenance team to fix things for me. After 2nd correction, I hope they get the address on website correct. There are actually plenty of unusual mistakes. For example, bullets are not the same nor aligned.
Response from

Thryv

Hi Annette, I am sorry to hear about this. Can you send an email to [email protected]? I will be able to send this to our Executive Claims team for further assistance. - Gabe

Replied 12/08/2022
Industry: Media Production
Company size: 11-50 Employees
Used

Daily

for

6-12 months

Review Source
---
Thryv for a field operations company
It has been a great experience, my costs are lower and my web presence is much better.
Pros
by far, the best feature is the optimization of my website with the 45+ search engines. All of our websites for all three regions are on first page of Google search engines thanks to their system. The customer portal is an awesome feature and so is the ease of use on the phone app.
Cons
The inability to send booking notifications and emails to multiple customers. Many of my customers are teams and I can only email and invoice a single person. I have to use workarounds for this.
Reasons for Choosing Thryv
Service Fusions customer interface app and portals never improved for the 3.5 years that I used them.
Reasons for Switching to Thryv
Customer portal and google search engine optimizer.
Response from

Thryv

Hi Dave, thank you very much for your review and for choosing Thryv. We are beyond excited to see you show up on Google searches and on the first page! If you ever need assistance, please call our Free 24-Hour Thryv Support line at 844-998-4798. - Gabe

Replied 01/06/2022
Industry: Consumer Goods
Company size: Self Employed
Used

Daily

for

6-12 months

Review Source
---
Customer Relations
My experience with Thryv has been wonderful. The staff is not only friendly, but very knowledgeable of E-Commerce and how to succeed in my business.
After spending a large amount of my budget with two other services, Thryv is the only platform that made me feel that I have a team behind me and my Business.
Pros
Not only is Thryv the easiest to use (once the software in understood) but all of the staff from the Web Design Team to the Client Marketing is excellent. They helped me improve my business with their help. Highly recommended
Cons
If the integration between Shopify and the Thryv Software could be a little bit more seamless. i.e. Adding certain widgets to page for navigation/onsite search and adding graphics not related to products. Also, when onboarding new clients, explanation of SEO as well as basic instructions would help businesses that use E-Commerce as their main source of business. This is something I was not aware of until just recently and this information would have helped my business exponentially in the last year.
Response from

Thryv

Hi Julie, thank you so much for your review and valuable feedback. We are very excited to hear that Thryv has helped your business grow and that you can rely on our team to help you when you need it. I will make sure to take your feedback to our team to see what they can do! - Gabe

Replied 21/09/2022