About Klaviyo
Klaviyo is a unified customer platform that gives your online brand direct ownership of your consumer data and interactions, empowering you to turn transactions with customers into productive long-term relationships—at scale. The Klaviyo database integrates seamlessly with your tech stack and gives you the full story on every customer that visits—what makes them click, what makes them bounce, and what makes them buy. From the same platform, you can use Klaviyo's suite of proven email and SMS templates to automate personalized communications like price drop alerts, friendly cart reminders, and just-in-time recommendations. Customers feel seen, not targeted—which means no more ineffective batching and blasting. Over time, Klaviyo even reveals what works and what doesn't, uncovering trends that help you acquire and retain new customers while inspiring existing customers to buy again. It's all there in one intuitive place—no need to start from scratch, and no need to rely on third-party marketplaces and ad networks. With Klaviyo, it's easy to talk to every customer like you know them, and grow your business—on your own terms. © 2022 Klaviyo. All rights reserved. Klaviyo and the Klaviyo logo are trademarks or registered trademarks of Klaviyo, Inc. or its affiliates.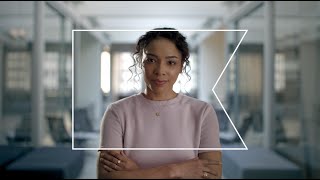 Klaviyo has a free version and offers a free trial. Klaviyo paid version starts at US$20.00/month.
Starting Price:
US$20.00/month
Industry: Apparel & Fashion
Company size: 11–50 Employees
Used

Weekly

for

6-12 months

Review Source
---
Better than mailchimp - no question
It's been great. I had one experience with customer support where I felt the person wasn't going to pass on valid feedback (open rates of the first email cut by half due to < 2 hour wait with FB sync). But other interactions with support were great and I also was able to connect with their product manager who promised to look into it. I felt they're a young and flexible team. Also laser focused on email and what email marketers need.
Pros
If you want flexibility in segmenting your drips (or flows as they call it) then you need to use Klaviyo. We were using Mailchimp and kept finding areas that made it time consuming, confusing, or just not built to have a flexible drip campaign where contacts receive emails based on rules.
For example you can easily create a series of emails that are only sent to contacts that meet a specific criteria and do it all within one drip through a "workflow" like drag and drop builder.
You can also sync up to your facebook leads and save money on Zapier which is what you need to use if with Mailchimp.
Cons
While Zapier immediately pulls in leads from Facebook, Klaviyo only syncs every 2 hours. A lead getting a welcome email right away is SUPER important, but this means they don't hear from us for some time and it's negatively impacted our first email open rates -- almost cut it in half.
Reasons for Choosing Klaviyo
There are annoying bugs in Mailchimp or missing features which Klaviyo does beautifully. Most of those issues are related to emails within a drip (flow in Klaviyo). Rearranging the order of emails, reusing blocks from one email in another one without recreating from scratch, creating multiple branches within a drip based on subscriber criteria, A/B testing your emails in a drip, all those are critical and only in Klaviyo.
Reasons for Switching to Klaviyo
I heard good things about it from others, seemed more versatile and matched to our needs.
Industry: Computer Software
Company size: 11–50 Employees
Used

Daily

for

2+ years

Review Source
---
A glowing beacon in a saturated market
Fantastic from beginning to end. I would suggest Klaviyo to anyone.
Pros
There are hundreds of email marketing managers, and they all pale in comparison to Klaviyo. Instead of trying to be a jack of all trades, Klaviyo focused on making the best e-commerce marketing platform, PERIOD. The integration with Shopify is an utter game changer, and makes it possible to actually feel in control of your marketing.
Cons
When it comes to Klaviyo, there is a bit of a learning curve. They do make sure there are plenty of resources, so if you want to learn you will.
Alternatives Considered
Brevo
Reasons for Choosing Klaviyo
For the focused look into e-commerce and the commitment to make the best e-commerce marketing resource.
Reasons for Switching to Klaviyo
Klaviyo is more focused on e-commerce which is my primary focus.
Industry: Cosmetics
Company size: 2–10 Employees
Used

Daily

for

1+ year

Review Source
---
Marketing Automation with support and deliverability concerns
In August 2015... I was convinced I needed a better email marketing solution with automation. Klaviyo is/was much more expensive than other basic email services (MailChimp, getResponse, AWeber) but the marketing automation was arguably a great investment with good ROI.
I integrated K with my site (Americommerce) and discovered that the only way to make K to work was via middleware, "CartSync" which cost about $100/month. It was imperfect. Bare minimum metrics. Marginally useful. I accepted the limitations and launched.
Klaviyo support manager's exact words to me were, "Why don't you move to Shopify?" Those words resonated...
10 weeks later when I decided to actually replatform to Shopify, getting Klaviyo support to answer a basic question was a frustrating experience. K support earned a reputation as only slightly better than useless.
Then there was the "integration disconnect" bug -- the connector to my Shopify store was shut off by Klaviyo, without notification -- ah, but there was an email -- sent by a spammy server (non-transactional) that never saw the light of day. We learned that K was sending TRANSACTIONAL EMAILS from a marketing server. And this email was getting flagged as spam by many mail servers.
In the mean time, I was a presenter at am ecommerce conference and when I asked who used Klaviyo, many raised their hand... then I asked, "is anyone satisfied with Klaviyo support?" -- the room's reaction caused the Klaviyo rep in the room to text his management team - and before the end of the session we were told K was hiring 4 new support reps.
SO the consensus was:
Klaviyo usually works great
Klaviyo has lousy support
Klaviyo is relatively expensive as your customer list grows
Klaviyo is very powerful.
But Klaviyo *had* an issue with their email hitting a spam RBL...
When I went to send a preview email for a campaign, it was flagged as spam. When I tried sending Klaviyo subscribe emails from 10 different stores that I knew to use Klaviyo, they all went to SPAM.
I was able to get Klaviyo removed from the offending RBL - but until a call from Klaviyo's director of product at T+30 hours, the silence from Klaviyo was deafening.
Then Cyber Monday's failure...
I'm still a K customer for today, but I will probably not be a customer in 60 days.
I still think the product is amazing, but no-confidence in deliverability and the history of limited support forced me to seek an alternative.
Pros
Incredibly powerful rules and automation flows. SUPER TIGHT integration with Shopify.
Cons
Deliverability is a concern. Support is slow to respond.
Industry: Building Materials
Company size: 51–200 Employees
Used

Daily

for

2+ years

Review Source
---
Great software that we use for multiple purposes
Pros
Good for analyzing first part data.Pretty good integration system with e.g. Shopify, Facebook etc.
Cons
Css editor is okay but would need additional software or programming skills to make high class emails.
Reasons for Choosing Klaviyo
Better automation features, better integrations with commerce platforms.
Reasons for Switching to Klaviyo
Pricing and it suited better for our mid-sized company.
Industry: Marketing & Advertising
Company size: 2–10 Employees
Used

Daily

for

2+ years

Review Source
---
The best email management system
I have no complaints with Klaviyo. It's a great system I use everyday.
Pros
Klaviyo is the best Ecommerce email platform. It's the place for your lifetime value and segmentation strategy. And the customer service is second to none. It has so many features, and can do anything you need.
Cons
It's expensive, so if you're looking for something cheap, look elsewhere. Since it's also tiered, you should have a minimum number of subscribers and revenue per month to make it worth it.