About TriMed Complete
TriMed offers a complete software suite which includes Electronic Health Records, Practice Management, Patient Portal, Mobile, Check-in Module, and Telemedicine. Our products are fully integrated, so all modules seamlessly work together for your practice. Extremely robust. Very customizable. Template-driven. We build our software around your workflow, not the other way around. TriMed serves independent practices across the United States, ranging in size from 1 provider to 350+ providers. "Together, we serve those who serve others."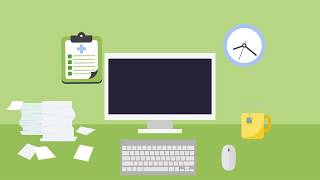 TriMed Complete does not have a free version but does offer a free trial. TriMed Complete paid version starts at US$539.00/month.
Starting Price:
US$539.00/month
Pricing Details:
Pricing is per provider, with cost reduction for mid-levels and part time providers.
Alternatives to TriMed Complete
Industry: Medical Practice
Company size: 11-50 Employees
Used

Daily

for

1+ year

Review Source
---
Awesome software for client engagement
Wonderful software and even better support team. I would recommend this product and company to any medical group out there. They truly care about your practice.
Pros
This software has increased my client engagement by more than I could ever expected. Automated messaging is flawless and my clients love it. Their patient portal is the best I've ever seen. Customer support is the best I've experienced in the industry.
Cons
I was hesitant about the price at first but the increase in client engagement has more than made up for the cost compared to my previous software. After a month or two of use I realized it is perfectly priced for all the features they offer.
Reasons for Choosing TriMed Complete
Patient engagement was lacking on previous software. Little to no customer support when needed.
Reasons for Switching to TriMed Complete
Their customer support and online reviews is what pushed me over the top to choose TriMed. It was absolutely the correct decision.
Industry: Medical Practice
Company size: 2-10 Employees
Used

Daily

for

6-12 months

Review Source
---
Dream EHR
It is amazing to have access to our system by cloud anywhere I go. I love being able to e-prescribe easily. Also, the e-prescribe automatically links patient's insurance without our clinic even putting that information into the system. I would recommend this product to any practice (big or small) as it is truly a great product backed with some of the nicest staff you will ever meet.
Pros
We got lucky and chose the best EHR for our small practice back in November. Most of our population is pediatric and the templates are perfect for well visits and sick visits. Trimed was great about customizing the system for what we wanted and needed for our patients.
We were able to train and launch Trimed Complete within a month's time all by zoom with the amazing guidance of Trimed's team. Even though our practice was small, they always made us feel important and like a priority.
Once we were up and running we have had great support from their IT and they have gone above and beyond to help us as we have added staff to our clinic.
If I was to ever start my own clinic, I would be absolutely confident knowing that I have the choice of this EHR.
Cons
I have 0 complaints. Everything that I wanted to be changed, the staff was able to customize towards my needs.
Reasons for Switching to TriMed Complete
The pricing was unbeatable. The demo proved to us that this was a product that we wanted over the other systems.
Industry: Hospital & Health Care
Company size: 2-10 Employees
Used

Daily

for

2+ years

Review Source
---
Long Time User
Before I used TriMed I was on some nice paper charts but by using their EHR and office management softward (E-Medsys) I was able to reduce my staff and streamline office efficiency. Everything at all times was at our finger tips so that we were able to investigate and solve queries in real time without resorting to lengthy dives into the "bowels" of the software. The EHR software is very intuitive, well laid out, simple to use.
Pros
Electronic Health Records can be the bane of the practicing physician. So many are nothing but a multitude of check boxes and take as much time to fill out as to actually see the patient (or so it seems). Trimed, which I have been using in one iteration or another since 2002, allows the user the flexibility of text while allowing the user to determine the # and frequency of the more standard scripted boxes. The text is infinitely flexible with the use of add on sub-notes. The office management module is intuitive and easy to use and was extolled by my staff to colleagues in other offices.
I have always found the support I receive from TriMed to be as good or better than any other piece of hardware or software I've ever purchased.
Cons
The superimposed monitoring for key performance parameters was difficult for me to set up and understand but I think that some of this is due to my having a small office and being reliant on my own abilities (not the greatest).
Industry: Medical Practice
Company size: 51-200 Employees
Used

Daily

for

2+ years

Review Source
---
SO glad we chose TriMed's e-Medsys for our practice!
Pros
The customer service is absolutely superb! The system is easy to learn, very functional and supported by an amazing team of professionals. None of the people in our practice as computer "geeks" so having people help us out so well from the get-go is wonderful. We are able to implement changes with just a phone call and have truly made this system "our own". We looked at many systems and none were as pediatric oriented as e-Medsys can be and we will not be looking for another system!
Cons
Reports will do great things but sometimes it is harder for us to figure out how to set them up ourselves. But TriMed always will do them for us and save them so we can use them in the future. Otherwise cannot think of any downsides to using this system!
Reasons for Switching to TriMed Complete
Not as user friendly as TriMed, too many clicks needed to access information and not able to make changes to our system as easily as TriMed can do it.
Industry: Health, Wellness & Fitness
Company size: 11-50 Employees
Used

Daily

for

2+ years

Review Source
---
E-Medsys
I cannot imaging entering into all of the current quality programs without this software. The reporting features are very customizable. The customer service that we get from our vendor with this software is exceptional.
Pros
The functionality of this product is not limited. The ability to customize to meet the needs of the changing payment models is without a doubt crucial. The ability to connect quality clinical staff directly to the clinician has saved us time and effort. The customer service that comes with this product is still individual and not so big that you have to wait for days for help. This product is hands down the most forward thinking EMR and team that I have seen.
Cons
The most frustrating thing is there are not tons of users in my immediate area. But our vendor has made it pretty easy for us to connect to other users.
Reasons for Switching to TriMed Complete
Custom features not your typical out of the box EMR system. Customer service.