About MailerLite
MailerLite is a cloud-based email marketing solution. Key features include campaign reporting, email automation, subscriber list management and result tracking. The solution helps users to design email campaigns in the form of newsletters. A drag and drop editor enables users to design and create content by adding text, images, videos and social media links. Subscriber management features let users create and upload subscriber lists in CSV, TXT and Excel format. Users can store recipient contact information including email addresses, phone numbers, cities and countries. Users can track recipient activity, including the number of emails viewed and clicked, the number of unsubscribed recipients, spam complaints and bounce rates. MailerLite also helps users design workflows that can include custom email addresses, dates and times. The solution also helps users track workflow status on a periodic basis. Monthly and annual subscriptions are available. Support is offered via email and 24/7 live chat.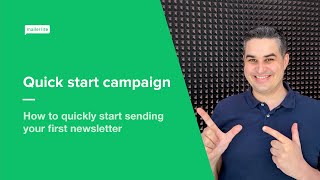 MailerLite has a free version and offers a free trial. MailerLite paid version starts at US$10.00/month.
Starting Price:
US$10.00/month
Pricing Details:
Forever free plan for up to 1000 subscribers and 12,000 emails per month (limited features) $15/month for 1,001-2,500 subscribers and unlimited emails.  $30/month for 2,501-5,000 subscribers and unlimited emails.  $50/month for 5,001-10,000 subscribers and unlimited emails.  $75/month for 10,001-15,000 subscribers and unlimited emails.
Alternatives to MailerLite
Industry: Health, Wellness & Fitness
Company size: 2-10 Employees
Used

Daily

for

2+ years

Review Source
---
Great, flexible service, with excellent support
Used them for years now, and recommend them to all my clients
Pros
Easy to use with lots of features usually only available with expensive services.
Cons
Going in and out of the drag and drop editor can sometimes be slow.
Reasons for Choosing MailerLite
More flexible, easier to use, and all for less money (a lot less).
Reasons for Switching to MailerLite
Price for what I need. I use the others, too, but as an author I don't need the advanced features that the others provide. Mailerlite is quite advanced enough unless you're selling big ticket items .
Response from

MailerLite

Love to hear that you're enjoying being with us enough to recommend us, Roland! Paying it forward is the best way to go.

Replied 04/10/2021
Industry: Design
Company size: Self Employed
Used

Weekly

for

1+ year

Review Source
---
One of the best email marketing solutions I've found (and I've tried them ALL!)
So far (for the past six months) I've been working on a free plan, and haven't even begun to dig into what MailerLite can REALLY do for power users, but I've been extremely happy with what I've been able to accomplish with them so far. Remain very impressed with the number/quality of features. As an aside, they send a newsletter that is among the most helpful I've received.
Pros
Having tried other competitors, I've found MailerLite to be among the most intuitive, and DEFINITELY offers the most bang for the buck. So far, I haven't encountered any major issues. The process of uploading and cleaning subscriber lists, configuring lists & groups, managing signup forms, and setting up/sending campaigns + automated series' has been painless compared to the other email marketing solutions I've tried. Everything works as expected, and it doesn't take a long time to accomplish the small weekly email tasks I need to do. They have a number of good integrations and I particularly appreciate how they can work with Woocommerce. It's also been nice to be able to add users with different roles.
Cons
So far my one real complaint is that working in the backend can feel a bit slow at times. It's also a small gripe, but editing forms takes a bit longer than it should, as you have to click through a few screens to finally save your updated form.
Reasons for Choosing MailerLite
I was with Mailchimp for years, but it had become extremely expensive and I could no longer justify what my newsletters were costing to send. I tried SendinBlue but onboarding was a mess and the backend was extremely clunky. I switched to Flodesk, but unfortunately, they seem to be working through a lot of issues that are to be expected when a product is still in beta. MailerLite seemed to be the best value, and after having used it for the last six months, I definitely believe it is.
Reasons for Switching to MailerLite
Cost
Response from

MailerLite

Glad to have you with us. Sharing a little secret with you today, we have heard our users and their feedback and there are some excited things in store in the future that might make all your cons go away for good.

Keep an eye out :)

Replied 04/10/2021
My Horrifying experience with MailerLite
My experience with MailerLite.
After weeks of research on the best and most economic way on how to send weekly emails to the subscribers of my small business , I choose MailerLite. What a mistake ! It turned out to be one of the most painful experiences as a small business owner.
After weeks of research on the best and most economic way on how to send weekly emails to the subscribers of my small business , I choose MailerLite. What a mistake ! It turned out to be one of the most painful experiences as a small business owner.
I give them credit, when it is due : Easy to navigate interface and professionally pre-made templates seemed a perfect match for my needs. As a small business owner, my first goal was to find a bulk email software that is easy to use and has a friendly and responsive customer service. For years, I used one of the major bulk email software providers, but they have become really expensive compared to what you get in return for these email campaigns. Finally, I made my decision and enrolled in one of MailerLite plans that seemed very attractive; at least on the paper! 15000 subscribers and unlimited monthly emails for $30!!
WOAH !!! what a great bargain. Right? Not that fast !
They were very quick to charge my business card for the $30.
I spent few hours to create a perfect email and uploaded my mailing list of 15000. and start creating the first campaign on MailerLite. This is where the nightmare started.
When I wanted to send out the email, I received an email from their support team that I am not allowed to use more than 2000. ( i paid for 15000 subscribers with unlimited monthly emails) . I told them that I won't have it that way and they should cancel my account. They reached out to me and assured me that everything would be fine, hey approved me for 5000 and promised to increase my quote after the first few emails to prevent spams. Fair enough!
After sending out the emails, they told me that I have breached their spam policy since the hard bounce of my emails were more than a certain number that they allow. I was not very happy with their decision but again, its their policy and I have to follow it. So I accepted their decision and didn't argue with them. But this the same email list that I have used with the other major email provider. I knew this is a small company with few resources and I have made a mistake.
Obviously, I didn't want to pay for a service that I am not allowed to use. quite simple. So, I ask them to cancel my subscription and refund me the $30 that they have charged me !!! They kept me waiting for almost 4 days and then they told me that they have decided to keep my money ?!!!!!, and obviously they have access to all the 15000 subscribers on mailing list !!
Customer service is the forefront of a business and I am really sorry to say that theirs is NON-EXISTING.
Since the goal of this review was to save others some time and un-wanted headache, I have not mentioned any of the other competitors that make a much better option.
Since then, I have signed up to another provider for only $5 extra and I could not be happier. I learned my lesson , cheaper choice is not always a better one. It is wiser to pay a bit more and go with a company with a better customer service and more resources.
If even you think that you won't have the same issue that I had with them, still think of your need of customer service at some point.
I hope this has helped you in your search. Good luck!
Pros
You would get a Cheap service
Cons
You would loose your money. They blame you for their failure to just charge your credit card for no service. Their system can't deliver and then they blame you. read other reviews all over web. Many people have complained about their delivery rate. You would loose your mailing list to them.
Industry: Marketing & Advertising
Company size: Self Employed
Used

Daily

for

Free Trial

Review Source
---
Clean and Easy to Use UI, FREE tier options and features the **BEST** in the industry.
Excellent....no complaints whatsoever. Customer service was prompt and helpful
Pros
How easy it is to use. I logged in and setup a campaign with a subscription form on the landing page I had built in less than 10 minutes. Was able to verify my sending email domain quickly, and test everything with no deliverability options. None of the emails wen to spam, like other platforms I've tested, from my same domain I was using, emails went to spam, or took ages to arrive in the inbox in my test runds.
Cons
No library of images, for example other platforms are connected to pixabay or unsplash, but this is a small price to pay, as their basic pro plan starts at a low fee of $10 per month (or $84 per year) - for 5 landing pages and one website, THIS IS AN INCREDIBLE price.
Response from

MailerLite

You review titles is making us blush, Michael! What a treat to read this. Thank you so much on behalf of our team to write this.

Glad you became part of our community.

Edit: Just realized I didn't add this little part in - we do have Unsplash integrated, so a little odd that you cannot see this from your end.

Here's a link that might help: https://www.mailerlite.com/video-tutorials/file-manager-store-and-organize-your-images

If this doesn't work, please get in touch with our support team as they will help you out with this.

Replied 26/08/2021
Industry: Writing & Editing
Company size: Self Employed
Used

Weekly

for

6-12 months

Review Source
---
Quality Software, Exceptional Customer Service, and Scalable Pricing
Exceptional experience! The time-saving, money-saving and real people support team, has made the transition a lot easier than imagined. Open rates doubled and click rates also improved.
Pros
The best thing about this software is tutorials and triggered automation. The time-saving features like this one make sure the subscribers are organized and receive only what they have agreed to receive (through triggering 'group' additions and removals).
The scalable pricing gives smaller startups a place to begin and grow.
Cons
The report feature could be improved. When we want to export a list of subscribers from a specific group, we can do that, but the report is missing the details (if this is a settings issue I'm still not finding it). I would like to have the report include all of the 'fields' that were completed during the opt-in. These answers ARE on each subscriber's profile page, but, not on the download.
Response from

MailerLite

Hi Deborah, great to hear about your experience with us, and it is also very much appreciated that you're taking the time to write this review.

I took your feedback about our reports into account and made sure to keep track of this and see how we can improve it.

Replied 24/08/2021