About Asana
Asana helps teams orchestrate their work—from daily tasks to strategic initiatives. With Asana, teams are more confident, move faster, and accomplish more with less—no matter where they are located or how many different departments are involved. More than 119,000 paying customers and millions of free organizations across 190 countries rely on Asana to manage everything from company objectives to digital transformation to product launches and marketing campaigns. It's time to move work out of disjointed spreadsheets and email and let teams collaborate and communicate more effectively in one place. With Asana, it doesn't matter how many different teams or departments are coming together on a project, they can share context and assign ownership with tasks, combine related work, share files, get instant updates on tasks and projects and build effective cross-functional workflows. In Asana, you can track the status of initiatives with ease and get an accurate view of how you're progressing towards goals. Report on project progress in minutes with real-time work reporting to create visibility for teams and stakeholders. Join millions of users getting work done—from global brands such as Viessmann, Sephora, and Reddit— to small teams. Get started fast with a free trial.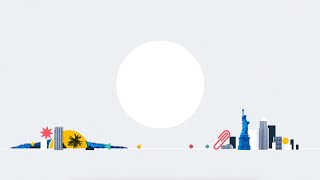 Asana has a free version and offers a free trial. Asana paid version starts at US$13.49/month.
Pricing Details:
Asana Basic: Free Asana Premium: $10.99 per user, per month (billed annually) or $13.49 per user, per month (billed monthly) Asana Business: $24.99 per user, per month (billed annually) or $30.49 per user, per month (billed monthly) Asana Enterprise: Contact Asana for pricing information.
View Pricing Plans
Industry: Financial Services
Company size: 51-200 Employees
Used

Weekly

for

2+ years

Review Source
---
Asana - Easy Management of Tasks and teams
Asana overall worked out great tool for our business and managing projects. It has some great features with managing teams and tasks embedded with calendar and file upload features. Overall Asana is great in deploying projects among the team.
Pros
Asana is a great tool and utility to manage tasks, teams and projects. It has great features to manage the time pane for teams and assign the tasks accordingly. Great to have the embedded features to add files and other information within tasks.
Cons
Asana has limitations in trial version and it doesn't support full features with Microsoft Teams application yet. It has limited functional with embedded applications which if improvised could be more effective.
Reasons for Switching to Asana
Jira and Trello have different structures and the feasibility and ease of tasks management is better in Asana as compare to other applications.
Industry: Higher Education
Company size: 501-1,000 Employees
Used

Daily

for

2+ years

Review Source
---
Asana makes my life easier
I have been using asana for at least six years now. Before, I used Excel for complex projects (I worked as a consultant) and to-do list applications for other matters (including, personal.) Since I got asana, all my projects are in one place. In Asana I basically have my life project. I've had a great experience with the application, and I'm glad it now has a desktop application.
Pros
First, I would be delighted with the interface. The projects are on the right, and I can switch between different layouts at the top. I use List and Calendar. I like that in that same view, I can see my labels. I use the labels to prioritize tasks across projects. I like how intuitive it is to navigate through the projects. Second, I like how easy it is to enter information. I can schedule tasks from my email. I can save notes under each task. Third, I like how easy it is to collaborate with others.
Cons
There is no plugin to convert links into tasks when using Firefox. That is so far my only negative point.
Industry: Graphic Design
Company size: 2-10 Employees
Used

Weekly

for

2+ years

Review Source
---
It's a solid project management platform for larger teams
Pros
Asana is great for tracking communication between team members on multiple projects to ensure everyone is on the same page. It has lots of different functions and helps to promote clear communication.
Cons
For smaller teams it is not cost effective as there are much cheaper (or free) alternatives out there.
Reasons for Choosing Asana
I hate kanban boards and Asana has more view options.
Industry: Facilities Services
Company size: 51-200 Employees
Used

Daily

for

2+ years

Review Source
---
Asana is my choice
We use Asana to plan and manage online course developments at a private university.
Pros
Asana is fairly easy to learn and is effective for project management without getting too deep in the weeds of project management. Oh, you can get deep in the PM weeds if you prefer with Asana, but going deep isn't necessary for the product to work well.
Cons
I'd like to see better note-keeping and note-finding abilities. It's sometimes important to document conversations and occurrences that happen outside the digital realm.
Reasons for Choosing Asana
Jira was a terrible UX. I had used Asana in another job and thought it would be better for our purposes. Indeed, it is!
Reasons for Switching to Asana
We liked the customization ability, UX, and ease of use of Asana.
Industry: Computer Hardware
Company size: 2-10 Employees
Used

Daily

for

2+ years

Review Source
---
A great productivity tool
Asana is the productivity tool I use with my small workgroup at school and it has never let me down, the productivity and efficiency of my group increased exponentially with the implementation of Asana. It is a very well-thought-out tool that meets everything you need; it works fast and accurately, and the interface is intuitive. It is great software to improve your productivity, either in a group or personally.
Pros
Asana is a great project manager, it has many tools that favor collaborative work. The task and time management in Asana is flawless, and the different ways to present your organization are great, whether it's a list, a task flow, or a calendar, whatever you use does the job. It is constantly evolving and updating software, so it can only get better. An important point in favor of Asana is the integration with third-party applications, such as Google Calendar or Notion, very few software have such a complete third-party integration. Overall, it's an excellent tool for productivity whether you're working in large or small groups.
Cons
Asana fulfills most of the functions that it promises, however, it would be nice if the free version is not so limited, mainly because in small workgroups this can be a compelling reason to give up using Asana. Also, when you first start using Asana, the learning curve can be a bit slow, but after a few days of using it, you get used to it.
Reasons for Choosing Asana
Asana is much simpler and it is simpler in task and project management.