About Asana
Asana is the perfect platform to help you manage and implement your IT projects across your organisation. Asana helps teams orchestrate their work at scale—from daily tasks to strategic initiatives. With Asana, teams are more confident, move faster, and accomplish more with less—no matter where they are located or how many different departments are involved. More than 135,000 paying customers and millions of free organizations across 190 countries rely on Asana to manage everything from company objectives to digital transformation to product launches and marketing campaigns. It's time to move work out of disjointed spreadsheets and email and let teams collaborate and communicate more effectively in one place. With Asana, it doesn't matter how many different teams or departments are coming together on a project, they can share context and assign ownership with tasks, combine related work, share files, get instant updates on tasks and projects and build effective cross-functional workflows. In Asana, you can track the status of initiatives with ease and get an accurate view of how you're progressing towards goals. Report on project progress in minutes with real-time work reporting to create visibility for teams and stakeholders. Join millions of users getting work done—from global brands such as Zoom, ClassPass, and Reddit— to small teams. Get started fast with a free trial.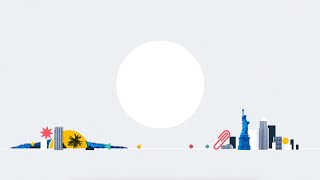 Asana has a free version and offers a free trial. Asana paid version starts at US$13.49/month.
Industry: Higher Education
Company size: 1,001–5,000 Employees
Used

Daily

for

2+ years

Review Source
---
Asana is a Good Product
Pros
One of the many helpful parts of Asana is the fact that you receive daily alerts that a task needs to be completed. This makes saying you 'forgot' much harder!
Cons
My only wish in this area for Asana is that when I want to assign colors to project tabs I have trouble getting our brand colors saved.
Industry: Computer Networking
Company size: 2–10 Employees
Used

Daily

for

6-12 months

Review Source
---
Review about Asana
I can let you know that Asana is an established and widely-used project management system that is praised for its rich features, approachable user interface, and capacity to boost productivity and collaboration.Asana is a platform that many individuals and groups use to manage their tasks and initiatives, and it has a lot of features that can help users keep organised, on scheduled, and productive. Able to adapt task management, collaboration applications, workflow management, project tracking and analytics, and connection with other applications are a few of Asana's outstanding features.Asana has received great time for its capacity to enhance team collaboration and productivity, despite the reality that it can be complex and take some time to completely comprehend and use effectively.
Pros
Asana's most well-liked features, though:1. Task management: Asana has a strong and flexible task management function that enables users to easily create, assign, and track tasks.2. Collaboration: Teams may easily collaborate on tasks with Asana's collaboration tools. Within the site, teams can assign tasks, share files, and communicate.3. Workflow management: Asana's workflow management function enables groups to top line processes for certain projects, ensuring that everyone is operating effectively and efficiently.4. Project trying to track: Asana gives users the ability to monitor the status of their projects and offers comprehensive analytics and reports.5. Integration: Asana can be easily utilized alongside other productivity apps because it is integrated with a number of them, including Google Drive, Slack, and Trello.Asana is a popular project management software that is praised for its user-friendly interface, rich functionality, and ability to promote productivity and cooperation.
Cons
Many problems or limits with the service have indeed been brought up by users, which may include:Complexity: Asana does have a lot of features and customization options, which can be confusing for new users. The platform may require some time to fully understand and learn how to use.Price: For bigger teams or companies, Asana's premium features can be costly, and they might not be accessible for smaller companies or individuals.Restricted customization: Although Asana could be modified, some users might find that there aren't sufficient options for their specific needs.Learning curve: In particularly for less tech-savvy users, Asana may require some training or time investment to effectively master.Task dependents: Some users have experienced difficulties with task dependencies, especially in the case of complicated projects with numerous dependencies.It's crucial to remember that not all users may experience these problems when using Asana; these are just some probable difficulties or restrictions. As with any technology or product, it's essential that you evaluate Asana in light of your particular needs and goals.
Industry: Computer Software
Company size: 51–200 Employees
Used

Daily

for

2+ years

Review Source
---
Not innovative enough
I worked with Asana for 5.5 years and then transitioned to Monday. The switch to Monday was challenging for me, and I was excited to return to working with Asana. However, I am now disappointed because the product development at Asana is not on par with Monday. It lacks dashboard widgets and sophisticated automations, and the integrations are limited.
Pros
If you want to do simple project and task management with Asana, it will do the job.
Cons
Very limited integrations and automations. It pales in comparison to Monday.
Industry: Information Services
Company size: 51–200 Employees
Used

Daily

for

1+ year

Review Source
---
My daily on the go tool for managing task with team
Very Helpful and user friendly task manage tool i have ever seen, kudos to makers.
Pros
I have using Asana since many years and when every I have new project on board I am just create with Asana so from starting phase to project delivery everything is just manage with Asana, this is very great productive tool I have ever seen.
Cons
Didn't find it yet but some time desktop app get crush and need to restart your system so this is small thing need to fix but not consider as cons
Industry: Medical Devices
Company size: 201–500 Employees
Used

Daily

for

2+ years

Review Source
---
Great for organizing workflow and managing multiple projects.
I'm utilizing it to keep track of the errands I've wiped out a day, also I'm utilizing it to track the advance of assignments alloted to my team, I'm utilizing it to gather information from different individuals working inside the organization on different divisions, reminds me of pending errands and makes a difference me prioritize my work. We have made a dashboard utilizing custom labels to track the invoices we prepare for our affirmations office so able to visualize our budget. We have too utilized it for overseeing long-term projects that require diverse levels of endorsement. We moreover utilize it for 1:1 gatherings so ready to track advance towards execution objectives and celebrate the delicate objectives we hit.
Pros
Asana gives me a sense of calm and center by letting me see my week by week to-dos in one put, keeping me in match up on large-scale ventures, and has gotten to be our team's single trusted source for much of what we do. Asana could be a exceptionally simple app to utilize, but it offers a vigorous set of features and integrative that make it simple to associate with other stages like Slack, Zoom, or Google Workspace. Asana makes a difference our organization to in total work on a extend consistently, we are able make, dole out and oversee errands with the most prominent of ease, it makes a difference us break a huge extend into small assignments and relegate them to numerous group individuals where they can work and upgrade the advance within the depiction box implanted within the assignment menu. Keep in mind errands that are due on a certain date to assist us prioritize our work.
Cons
There are a few highlights that aren't that develop however, such as objectives and KPI following, the desktop moreover needs a few of the online highlights, and it's moreover a bit troublesome to get to extend and assignment IDs in this environment (which are required for a few integrative). In the event that a errand is to be doled out to numerous individuals it won't let you are doing it, other than that on the off chance that you're working on one task from a long list of errands and you have got to move on to the following errand you wish to go back to the past ace errand to move on to the next. It does not deliver you the consolation of moving on to the another errand from the past one, that's exceptionally time expending when we are working beneath weight.