About NextGen Office
NextGen Office is an award-winning, cloud-based, clinical and billing solution designed for smaller, independent practices (≤ 10 providers). This all-in-one, full-service solution includes specialty-specific EHR content, an easy-to-use patient portal, embedded virtual visits, a claims clearinghouse, and a MACRA/MIPS reporting dashboard. NextGen Office provides the right tools providers and their staff need at the point of care with no in-house IT overhead right out of the box. What's more: the solution works on any device with an internet connection. Providers can touch, talk, or type encounter notes directly into the clinical documentation template between patients or even outside the office, saving valuable time and creating an atmosphere that promotes a better work-life balance. For medical billing businesses: NextGen Office Practice Management (PM) is designed to support growth, profitability, and efficiency. It's Cloud-based to keep your costs down and your internal teams and implementation processes simplified. This top-rated solution is built to automate and increase the accuracy of the billing and collections process. Utilize a wealth of operational resources and a Marketing Support Kit to support your billing business needs at no additional charge. NextGen Healthcare was founded in 1998 by two doctors with one goal – to make medical offices run more efficiently. NextGen Office is the culmination of that goal for small practices and medical billing companies, made to accommodate physician and staff workflows with easy-to-use, affordable technology that adapts to users and is accessible from anywhere. Now more than 124,000 providers across the United States use solutions provided by NextGen Healthcare.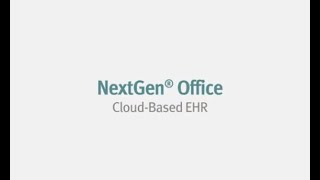 NextGen Office does not have a free version and does not offer a free trial.
Alternatives to NextGen Office
Industry: Entertainment
Company size: 10,000+ Employees
Used for

2+ years

Review Source
---
NextGen Healthcare-Still a leader in Patient/Physician communication
This was a Premiere Patient and Physician portal many years ago and worked so smoothly. I did live in another state, but happily when researching my info for older records, this Portal was still there and had all I needed. I did not pursue moving items to another portal that some of my doctors use today since they seems to be on an ever evolving and ever revolving system of chaos on some of the models being implemented currently. This wasn't broken, so I wish it had stayed for many other people. But a refreshing relief to still find it and get to use it. It may be working in other parts of the world and in those places I hope that the users feels as good as I do about it.
Pros
I needed to find some older records from another place and time. My portal still was available from 2014 and I had many and virtually all options available to me despite being in other Physician based web portals over the years. Beyond Helpful.
Cons
I only dislike that it is phased out in many common places and dominated by more complex systems. I experienced this issue recently at a physicians office.
Industry: Health, Wellness & Fitness
Company size: 2–10 Employees
Used

Daily

for

1+ year

Review Source
---
Get to know it
Took a while to learn the system, but in's you learn the ins and outs of navigation it a breeze
Pros
Everything thing you need is there. Options are unlimited. Navigation is straight forward once you learn the system. Support is knowlegible and fast.
Cons
Tough to learn. Training team needs a lot to be desired
Reasons for Choosing NextGen Office
Bad support and very expensive to use
Reasons for Switching to NextGen Office
Betting linking with other ears , but tough decision
Industry: Hospital & Health Care
Company size: 11–50 Employees
Used

Daily

for

1+ year

Review Source
---
Limited Customization & Difficult Corporate Team
I would not recommend working with this company/software. There are numerous options in the market at comparable price points that offer superior products.
Pros
Provides standard EMR and Practice Management functionality. If all you're looking for is a simple EMR to track your patient encounters, this software is a decent option.
Cons
1. Extremely difficult to transfer from other EMRs to this system. Beware that there will be a lot of manpower needed in order to get you up and running unless you're willing to pay expensive migration rates.
2. Account management and customer support teams are unorganized and inefficient. Often you have difficulty finding somebody who can answer your questions.
3. The pricing is based on a per physician basis. If you have a provider leave your practice/company, you are not allowed to terminate prior to your next renewal date. You could be left with significant fees for unused licenses if your company has any turnover. Their team offered no flexibility with fees during the COVID-19 pandemic.
Reasons for Choosing NextGen Office
We outgrew P2P mostly due to our desire to bill insurance. The NextGen sales team showed the robust features of the software. Unfortunately, they did not display the difficulties that come withe using this product.
Reasons for Switching to NextGen Office
The cost of NextGen was less that the others. We did not factor in the additional features that come with ECW or Epic. Either would have been a vastly better pick for our company due to the desire to customtize the account to best fit the needs of both our patients and providers.
Industry: Medical Practice
Company size: 2–10 Employees
Used

Daily

for

1-5 months

Review Source
---
About to go live
In my heart I know, after the growing pains, it will be a good product. They have a lot of videos to watch and webinars available. Call back is never as quick as when you need help.
Pros
2015 certified
APMA partnered to work with them. NextGen uses APMA registry.
Health Fusion was already purchased by NextGen so they aren't going anywhere.
Customizable
Cons
1. It looks great when sales people show you but out of the box requires A LOT of customization. Of course, the good is that it is able to be customized - but YOU do it.
2. YOU do all work. They show you but you DO it
3. Many of the verbage they use looks good until you READ it. Then you realize how many changes YOU need to make.
Reasons for Choosing NextGen Office
MM closing up shop - sucks
Reasons for Switching to NextGen Office
Sammy not 2015 certified Small company (may be sold) - MM has scared me. Otherwise, this was a GREAT podiatry software
Industry: Hospital & Health Care
Company size: 201–500 Employees
Used

Daily

for

2+ years

Review Source
---
NextGen for Small to Midsize Healthcare Organizations
After over a decade of being a user, trainer, then developer supporting this software, I've seen how the software is used in healthcare organizations small, medium, and large. From experience NextGen is good for Small and Medium organizations because it's easier to handle a moderate amount of customizations and frequency of updates/fixes with the current 8.x KBM and 5.9x App versions. Reporting is strong with the NextGen application suite because it's based off of SQL. Vendor Support has improved over the decade I have dealt with NG.
Pros
I like that the NextGen application suite is highly customizable.
Cons
The need for many service packs or updates to address known issues.