About Paylocity
Paylocity is a cloud-based human capital management (HCM) platform that provides human resources and payroll management tools to help businesses manage core HR functions. Key features include payroll processing, benefits administration, time management, talent management, employee engagement, an integrated applicant tracking system (ATS) and data insights. Paylocity's payroll module allows businesses to simplify payroll operations, automate processes, and stay tax compliant. With expense management, payroll administrators can eliminate spreadsheets and payroll calculators by automatically pulling expenses into Paylocity. With the pre-process register, users can preview, correct and verify employee paychecks before processing payroll. Businesses can also utilize Paylocity's payroll service to manage tax filings and wage garnishments. Paylocity's core HR enables businesses to manage HR functions using quick-edit templates, custom checklists, action forms, position management, and dynamic reporting.
What is Paylocity?
Paylocity is an all-in-one HR and payroll suite that provides modern workforce management solutions.
How do you use Paylocity?
With Paylocity's web application, users can access a unified HR and payroll dashboard with all employee details. A self-service portal allows employees to complete HR tasks, access pay information, and read company news.
Who uses Paylocity?
Paylocity is used by HR and payroll professionals in U.S. based businesses of any size across many industries including financial services, healthcare, manufacturing, education, and others.
How much does Paylocity cost?
Paylocity does not share pricing details publicly. Please contact Paylocity for information on starting price and available plans or tiers.
Does Paylocity have an app?
Yes, Paylocity has a mobile app (for iOS and Android) where employees can clock in/out, request time off, access pay info, and more.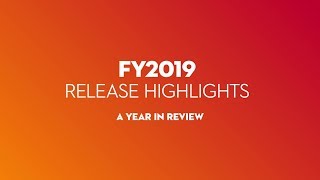 Paylocity does not have a free version and does not offer a free trial. Paylocity paid version starts at N/A.
Pricing Details:
Please contact Paylocity for pricing details.
Alternatives to Paylocity
Industry: Retail
Company size: 51-200 Employees
Used

Daily

for

2+ years

Review Source
---
User friendly HRIS
Paylocity has been amazing through and through. We have been able to do so many great engagement activities thanks to Community. Managers are able to submit journal entries on the go for quick responses and feedback.
Pros
We love the mobile capability for our team. Most features are accessible from smartphones, which helps our technicians in the field.
Cons
The benefits of EDI transfers were more of an issue that it's worth implementing. Rates changes and the open enrollment spreadsheet is cumbersome. It's our least favorite product.
Reasons for Choosing Paylocity
Paychex was not meeting our needs as far as mobile technology capabilities.
Reasons for Switching to Paylocity
401(k) 3rd party administration.
Industry: Electrical/Electronic Manufacturing
Company size: 501-1,000 Employees
Used

Daily

for

1+ year

Review Source
---
Good HR and Payroll System
Overall, we are happy with Paylocity; however, there are a few things, like I mentioned earlier that seem a little behind the times.
Pros
I find the reporting feature to be robust because the reports available contain all of the information I need to report on. E.G., Date of Hire, Supervisor name, employee list, payroll data.
Cons
The paid time off balance information really needs to improve. Currently, employees don't see any accrued or used PTO until the next payperiod (semi-monthly). Employees would like to see their balance in real time.
Reasons for Choosing Paylocity
Paychex was a little behind on upgrades, reporting, different modules communicating/working together. We needed more.
Reasons for Switching to Paylocity
We selected Paylocity because the pricing structure was better for us and it seemed to be a more current/modern system.
Industry: Nonprofit Organization Management
Company size: 501-1,000 Employees
Used

Daily

for

2+ years

Review Source
---
Paylocity User 5+ years
The system works well once configured properly and its price point is strong; the system has a broad set of capabilities to meet a wide range of needs however implementing these various solutions can be frustrating as the customer support model is, in my opinion, flawed. A single point of contact is assigned however anything involving system changes or functional additions requires the issue be assigned to an 'internal team' where queues tend to be extremely long.
Pros
The product has excellent, though not intuitive, report writing capabilities.
Cons
Implementation was a challenge; platform has week customer support often taking days, or even weeks, to have issues resolved when they crop up. The system is complex, as most powerful systems are, and finding employees with experience with the platform is difficult.
Industry: Marketing & Advertising
Review Source
---
Paylocity - Web Pay
Pros
Paylocity Web Pay is so easy. I love the fact I have access to this portal from anywhere. This option allows me to transmit payroll, run reports, update records from home, vacation, etc. Adding/deleting new earnings/deduction codes can be done by me. I do not need to get the approval from Paylocity to update my account settings. Employees can easily find their way around the portal, if used frequently. It's a slow learning process but eventually they embrace it. Managers have access to their team's information so instead of me providing the info they need, they will log into the portal and look for the info. Report writing is very simple. I am able to customize my own reports. I still export into Excel and format it, but overall, pulling the info I need is easy enough to do. There is a phone app for Paylocity, which is employee friendly! This is a great option if you're not in front of a computer to update personal info and submit time off requests. Reports live on the cloud, so no hard copies are provided when payroll is transmitted.
Cons
One thing I like least about this product is managing time off. We use a different system to track time and unfortunately the two systems do not talk to one another. We Pay does allow for me to keep into account the employee's time off to reflect their pay. Unfortunately, because of our industry, the time off submitted is always not so accurate so the system is set up to only track time off requests. I manually have to enter taken time - info based from extracting data from other system being used. I don't know if this system offers mass updates. I don't know if I can change a deduction amount across the board. For example, I had to increase each employee's medical premium by going into their records. It would have been nice if I had the ability to mass update all the employee's premiums based on specs. I would love it if I can edit a canned report. This option is not available.
Industry: Information Technology & Services
Company size: 10,000+ Employees
Used

Daily

for

Free Trial

Review Source
---
Great valuable product for company
I am very satisfied with this product.
Pros
Basically all features and all are in one place and easy to navigate.
Cons
Price little bit high but it's doesn't matter as it provides great features.
Reasons for Choosing Paylocity
The features are good in paylocity than paycom and has best user interface.
Reasons for Switching to Paylocity
Basically features that I most liked.