About Moodle
Open LMS leverages open-source software to deliver an effective and engaging online learning experience. As the largest commercial provider of highly curated, enhanced, SaaS-based versions of the world's most widely used open-source LMS, Moodle™ with our exclusive platforms Open LMS WORK and Open LMS EDU, we help organizations and institutions deliver the best learning experiences without complexities. Previously a Blackboard product, Open LMS was acquired by Learning Technologies Group plc (LTG) in March 2020. Since 2005, we have efficiently supported educational institutions and companies with a suite of technology and level of customer service that allows Learning & Development professionals, LMS administrators and instructors to focus on creating quality learning and an engaging learning experience that allows both learners and stakeholders to enjoy learning and track learning results. We're part of Learning Technology Group plc, an industry-leader in the workplace digital learning and talent management market that has been recognized as a strategic leader in Digital Learning in the 2021 Fosway 9-GridTM for the 5th year in row. With an extensive development roadmap, our developers are always making upgrades and improvements to meet your needs of today.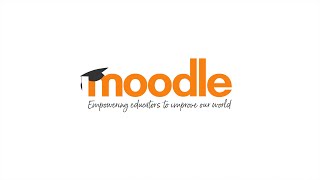 Moodle has a free version and offers a free trial. Moodle paid version starts at N/A.
Pricing Details:
Moodle is provided freely as Open Source software, under the GNU General Public License. Anyone can adapt, extend or modify Moodle for both commercial and non-commercial projects without any licensing fees and benefit from the cost-efficiencies, flexibility and other advantages of using Moodle.
Industry: Computer Software
Company size: Self Employed
Used for

6-12 months

Review Source
---
The e-learning platform for 100+ students
In the beginning, I would say it's a bit harder to learn but after I read their documentation and refer some guides I become a master of Moodle. There are a good amount of helping documentations with Moodle you can find almost anything on their documentation. I'm happy to say that still our students using it daily. If you have a small budget this is a great choice. I'm very satisfied on Moodle and I can recommend for anyone those who are looking for a good LMS platform
Pros
I have used Moodle for an organization to implement an e-learning platform. I have searched for may LMS and finally, I selected Moodle because it's open source and very customizable for our requirements. While I am using the Moodle I can list down some pros according to my experience
- Moodle has Multilingual capability that allows users to use multi-language it was a great feature for me.
- Manage user roles and permission, You can define roles to users and manage user access
- Bulk course creation and easy to backup
- Customizable or create our own themes
- Very useful calendar to track course deadlines, meetings and many more
- Admin user can Install and disable 3rd party plugins
Cons
Though Moodle offers many features there are some things that I don't like much. I can list a few cons of Moodle
- The learning curve is a bit higher for administration and building Moodle courses for First-time users
- If you need to customize some functionalities requires a Moodle programmer
- The look and feel a bit outdated even if you use a theme it feels like bit older
- I faced some upgrading issues it's not that easy for me
Reasons for Switching to Moodle
Moodle is free and customizable for our needs and we can host it anywhere we want.
Industry: E-Learning
Company size: 2-10 Employees
Used

Daily

for

1+ year

Review Source
---
Easy to made learning platform
My overall experience with Moodle is really worthy. me and my team are creating new class, courses and tests on Moodle and it takes very small amount of time. Course management is really nice and User interface of Moodle is really understandable to students.
Pros
1. Free and effective open source learning.
2. Create easy assignments and learning management as per subject and as per class.
Cons
1. Bulky and heavy User interface.
2. No end to end security provided.
3. No option to signup user accounts automatically.
Reasons for Choosing Moodle
Google Classroom, another useful tool from Google. I switched to Moodle because Moodle is open source and interface is understandable to students.
Reasons for Switching to Moodle
I choose Moodle over these alternative because, Moodle is open source and highly customizable as per requirement.
Industry: Education Management
Company size: 201-500 Employees
Used

Daily

for

2+ years

Review Source
---
Moodle's learner-centered approach
It lets teachers restructure their classes. In this way, teachers' creativity is enhanced.
Pros
Based on the data, you may be able to restructure the learning experience for learners in various ways. Different plug-ins can be used by teachers and administrators to provide a variety of experiences to learners.
Cons
Having used Moodle for a long time, it is hard for beginners to get started again on the platform. Since I've been using it for a long time, I sometimes get confused.
Reasons for Switching to Moodle
As Moodle is the most powerful plugin, it allows teachers to experiment. Comparing Moodle to other learning management systems, this is its strongest point.
Industry: Education Management
Company size: 51-200 Employees
Used

Daily

for

1-5 months

Review Source
---
Moodle E-Learning Software Overall Review
So far, my colleague developers and I are excited about Moodle. We're currently customizing it (creating courses, students, faculty members, enrolling students in their courses, branding, carrying out training for both faculty and students) to suit our University's standard as we will deploy it for our students this academic year 2019/2020.
Pros
- It's built with the common language PHP and MySQL which makes it easy to customize (by Developers)
- It has so many detailed features built-in, such as setting the date a course will begin and end, methods for learners to enroll in a course, the timezone of the learner, and more features.
- Many plugins (such as video LiveStreaming, quiz modules, assignment modules) are present which provides even more features to the software.
- It has detailed documentation for Developers and General users on how to carry out functions on the software.
- Moodle is so far one of the best e-learning software which fosters the distant learning culture and is so helpful to learners for example in areas with a socio-political crisis.
Cons
- A fee is required for any least additional functionality the client wants to be added on Moodle.
- The codebase is so hard to understand especially for non-Moodle Developers hence making it difficult to customize Moodle by yourself or team developers if they are not an expert.
- Moodle is strictly course-based, making it hard to integrate and synchronize with say, a platform already built and used by a school, in this case, our University.
- Email sent by the Moodle system to users always land in their spam/junk folder or doesn't even get sent at all.
Reasons for Switching to Moodle
- With Moodle, there is full control of data as the information (files and user data) is found on our website / VPS Hosting account, compared to Google Classroom whereby all information is stored in Google's servers. - Hence with Moodle, there's more data privacy.
Industry: Higher Education
Company size: 501-1,000 Employees
Used

Weekly

for

2+ years

Review Source
---
Moodle is Awesome!
Overall my experience with Moodle was a positive and professional one! Made my life as an online student more efficient and easy!
Pros
The ability to complete my online course assignments and exams in one place.
Cons
No negative issues with using this software!