About Jira
Jira Software is a business process management tool used by agile teams to plan, track and release software. Jira Software supports Scrum, Kanban, a hybrid model or another unique workflow. Jira enables users to create project roadmaps to map out all projects in progress. The project board includes a drag-and-drop interface that allows teams to manage every project detail. The system offers functionality to create user stories and issues, plan sprints and distribute tasks across the team. Users also have access to information from thousands of business apps, from design and monitoring tools to source code and productivity apps. A mobile app is available for Android and iOS devices. Pricing is per user per month. Support is available through an online support portal, online documentation and tutorial videos.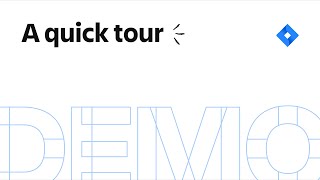 Jira has a free version and offers a free trial.
Industry: Computer Software
Company size: 51-200 Employees
Used

Daily

for

2+ years

Review Source
---
Manage projects and team work
Its very good experience using jira. With the help of jira I can manage my work and time. My daily work process is showing in jira. And its very easy to manage projects in jira.
Pros
Nira is very helpful for tracking the project enhancement as well as bug. And for every type of tickets we can set workflow of tickets Move. And also apply validation of required fields Nd most important you can create custom text box as per requirement and can setup automation on fields. Jira is very good for managing your project.
Cons
It consumes lots of resources of you PC means if we open it in browser ram and cpu utilisation increases due to this pc performance reduces. Rest all good.
Industry: Information Technology & Services
Company size: 10,000+ Employees
Used

Daily

for

2+ years

Review Source
---
Highly flexible Agile project management tool but a little complicated to use.
I love using Jira as I can configure it as per my project's needs and I highly recommend this tool if your team is following 'Agile Development' process.
Pros
I have been using Jira from last 5+ years now for Backlog management, Requirements management, Bug tracking and creating Dashboards for project review meetings with leadership. It's extremely flexible tool where you can configure your own workflows and customize it as per your project's needs. It's my go-to Agile project management tool (especially for Scrum). It's so easy to create and manage user stories, bugs, technical tasks etc. You can tag your user stories as per Epics and Features, you can also add labels to each ticket. You can track the status of any ticket and also see the bandwidth allocation of various teams. In JIRA, you can add advanced search filters to view only those user stories that has particular combination of fields (like specific assignee, status, epic name etc.). Moreover, JIRA Dashboard provides a bird's eye view of the overall project status which gives the real time visibility to you and the leadership team.
The UI is very clean and simple and it makes Agile Development very productive, once you get the hang of it. Plus, it's very well integrated with many popular apps like Google workplace, workday, slack etc.
But there is definitely a steep learning curve with Jira. The success of this product largely depends on how your management/leadership standardize various processes and workflows within Jira.
Cons
Jira doesn't allow you to add multiple assignee on one user story, and this becomes a concern when multiple developers are working on one story.
Also, it's hard to get support from Atlassian when you are facing some technical issues.
Additionally, in my experience, I have found that as Jira provides great level of customization, it can become really messy, if multiple management styles are involved during project planning phase. The workflows can get overly complicated and as a Product Owner, you find yourself stuck in updating the ticket statuses all day long.
Industry: Internet
Company size: 11-50 Employees
Used

Daily

for

1+ year

Review Source
---
JIRA is a giant but now there are other options
I used Jira a lot as a bug tracker and then as Project Scheduling/managment software. It is a nice tool, but today I'm prone to use Asana, Clickup or monday
Pros
Original approach to bug tracking, that evolved to project Scheduling, with an easy integration with other Atlassian tools.
Cons
Sometimes is hard to see the big picture. Other, new platforms have better approach for small projects
Industry: Information Technology & Services
Company size: 1,001-5,000 Employees
Used

Weekly

for

2+ years

Review Source
---
Advanced Project & Task Management Features...But How It's Configured is Key to Success
Pros
I've been using Atlassian products, JIRA in particular, for over 12 years. It's come a long ways in this span in terms of advanced functionality and additional configurable content, and it's consistently proven itself as a market leader in project and task management services. JIRA reporting, dashboard, task tracking, and project development activities are comprehensively impressively designed, easy to use, and highly collaborative for internal teams.
Cons
The success an end user will yield from the software is highly dependent on it being configured in a manner that aligns with the business needs of the customer organization. For example, I've experienced instances where there are growing pains in how internal teams learn to standardize the way they tag tickets for project and task tracking and then use these identifiers to develop reports, create dashboards, and track schedules. If not setup properly by System Administrators then the ROI will be delayed, making it essential for teams to be properly educated and trained on the system. JIRA provides a wealth of content for training & education but worth noting the difficulty an organization can face if not approached strategically and with strong design plans during the discovery phase of implementation.
Industry: Design
Company size: 2-10 Employees
Used

Daily

for

2+ years

Review Source
---
A clunky product that is getting better all the time.
I have a love/hate relationship with JIRA. It is definitely the best tool for the job but the club lines of the product holds it back. But things are gradually improving. Bizarre split between JIRA software and JIRA work management as two separate apps with separate pricing. Combining both into one would be a huge win.
Pros
Widely used and a high degree of compatibility. Integrates with a number of other productivity tools. Regular improvements being made by the product team. Gradually adapting to being used for more than just software engineering.
Cons
JIRA is not a simple tool like Trello. It takes time to understand how it works and the user experience can be clunky and frustrating. The lack of insights and reporting can be frustrating.
Reasons for Switching to Jira
Widely used with our clients and in our industry.