About Jira
Jira Software is a business process management tool used by agile teams to plan, track and release software. Jira Software supports Scrum, Kanban, a hybrid model or another unique workflow. Jira enables users to create project roadmaps to map out all projects in progress. The project board includes a drag-and-drop interface that allows teams to manage every project detail. The system offers functionality to create user stories and issues, plan sprints and distribute tasks across the team. Users also have access to information from thousands of business apps, from design and monitoring tools to source code and productivity apps. A mobile app is available for Android and iOS devices. Pricing is per user per month. Support is available through an online support portal, online documentation and tutorial videos.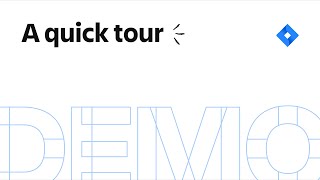 Jira has a free version and offers a free trial. Jira paid version starts at US$7.00/month.
Pricing Details:
Jira Software offers flexible pricing. Small teams: $0 per user/month for up to 10 users Growing teams: $7 per user/month for 11 to 10,000 users
View Pricing Plans
Industry: Semiconductors
Company size: 501-1,000 Employees
Used

Daily

for

2+ years

Review Source
---
Jira for bug tracking and project management
I highly recommend Jira for a bug tracking tool and especially for Agile software teams. For us it has really made a difference in terms of: team collaboration, Agile methodology adoption, decreased time to market of new projects/new features and on the overall teams' spirit. We have seen a wide adoption for the other departments as well, non software development.
Pros
We used several bug tracking tools in the past but Jira is by far the best one. What I like most:
- user friendly interface, provides a nice user experience
- Agile SCRUM/Kanban support out of the box
- extremely configurable on almost everything
- extendable through custom scripting, either built-in or via addons
- very collaborative
- there are thousands of addons in the marketplace; you can even write your own
Cons
Being so flexible to be configured, the learning curve for admins is a little steep.
The price is based on the number of users and if you experience wide user adoption in a big company, you end up in paying more for upgrading to the next tier, than if you would pay for that tier first time.
Industry: Information Technology & Services
Company size: 51-200 Employees
Used

Daily

for

2+ years

Review Source
---
The only project management tool you need
JIRA has been an integral part of our software development and project management journey and has just about all the tools you need to successfully manage your project or product offerings.
Pros
JIRA has just about every project management aspect covered in their offering and it's easy to set up and configure to suit your needs.
Reporting, ticket tracking, requirement and comment tracking, workflow customization, task assignment and follow-up + more make the life of a project manager a breeze which would otherwise have to be done using a multitude of tools.
Cons
The permissions structure/permission matrix at the administrative level could be a bit more user-friendly as troubleshooting an incorrectly configured (permission) JIRA instance can be a hassle.
Sometimes when new versions are introduced, some of the older features are dumbed down to make it easier for the user but for power users, this could cause confusion if they were wired to do some tasks using the old methods.
Reasons for Choosing Jira
JIRA was more feature-rich, had all the project management tools needed under one offering and had integrations with a wide set of 3rd party platforms and programs
Reasons for Switching to Jira
More customizable while being user-friendly at the same time.
Industry: Higher Education
Company size: 1,001-5,000 Employees
Used

Daily

for

6-12 months

Review Source
---
More then you will ever need / Tool to handle thousands of problems one by one
Pros
*Functionality
The best feature of Jira is a huge number of integrations, massive amount of possibilities, statistics and tricks that you can you inside the platform.
There is an integrated tracking, kanbans, lists, sorting direct contact with chat (stride) and feature to work with git right from every task or issue.
* New UI
Recently Jira got an update, a new chat (Stride, instead of Hipchat) and a new UI for the tasks. I can see that company goes in the right direction to adopt all of it's powers.
*Customization
Jira, being confusing at first hides a lot of it's features inside most of which you can change and adjust to your business needs. It is a great solution for a big corporation with dozens of departments, hundreds of employees and thousands of issues and tasks daily. However, in all other cases Jira can be a nightmare at this point.
Cons
*Slow
Out off all CRM platforms and tools to handle tasks and issues Jira is the slowest by far. Is it initial problem or has it appeared after adopting so many technologies under one roof - I can't be sure. But one thing is clear - Jira is awfully slow.
*To many features
Yes, it is a disadvantage when it comes to Jira. When a new customer comes to Jira I believe, he is most definitely confused. Especially, if he/she tried ANYTHING else before. Of course, I see that company does a lot to make it easier and more comfortable, but as it is now, Jira is a terrible solution for fast adoption, scary for a small or middle sized team and most definitely not a great choice for personal use.
Jira is Huge. If you are huge - great features, customizing, different apps and plugins will help you solve a lot with Jira. If you are just starting or don't have that many tasks and issues and people in your company - you should probable check other options.
Industry: Computer Software
Company size: 51-200 Employees
Used

Daily

for

2+ years

Review Source
---
One of the greatest defect tracking and project management tools in the industry
Project and Time management in many cutomer projects
Pros
I find this software to be very versatile and useful.
It has functions that make work easier when it comes to organization, planning, and meeting goals.
It facilitates effective teamwork; it is simple to keep track of the activities that must be completed and the notifications of changes to any action work well.
It has multiple views and is used to manage projects, so people who want to see an overview of the work can use the To-do List or simply the Roadmap, and team members who are trying to balance their daily activities can use the Dashboard to plan their workload.
I like it because it easily adapts to what you want to do.
Cons
In some circumstances, receiving notifications has become difficult, preventing real-time monitoring. Although simple and adaptable, defining and organizing the sorts of work items might be difficult at first.
Reasons for Switching to Jira
JIRA is quite easy to migrate. Easy to train and educate the team in fastest time possible. Easy to handle the administrative tasks and correct when needed.
Industry: Consumer Services
Company size: 2-10 Employees
Used

Daily

for

2+ years

Review Source
---
A robust application that can be used for everything from task management to software...
We started using Jira for simple issue tracking for all issue types, from bugs and ideas to backlogged and in progress tickets. We have since expanded this to track our full development roadmap and to produce documentation within Confluence. We have also taken advantage of the integration with Gitlab and Sentry to help give us a more clear picture of what's going on, even when it isn't happening directly in Jira.
Pros
Jira has a weekly release schedule which means the product is always being improved or changed. This is usually a good thing, although I will admit that sometimes it isn't. Jira is also incredibly functional for a broad range of use cases, from managing a simple to-do list, team task tracking, process automation, to software development. They do a good job of making it user friendly and easy to onboard, especially since they started making drastic UI improvements a little over a year ago.
Cons
A consequence of being capable of so much is that it can be hard to configure initially. More specifically, which features you need and which can be disabled. There are a lot of great features but some just complicate the workflow, and it usually takes time to figure this out.
Reasons for Switching to Jira
Jira was either more user-friendly or offered a solution that was geared more towards software development than the other applications. I also like the direct integration with Confluence, even though Confluence itself can be annoying at times.