About Jira
Jira Software is a business process management tool used by agile teams to plan, track and release software. Jira Software supports Scrum, Kanban, a hybrid model or another unique workflow. Jira enables users to create project roadmaps to map out all projects in progress. The project board includes a drag-and-drop interface that allows teams to manage every project detail. The system offers functionality to create user stories and issues, plan sprints and distribute tasks across the team. Users also have access to information from thousands of business apps, from design and monitoring tools to source code and productivity apps. A mobile app is available for Android and iOS devices. Pricing is per user per month. Support is available through an online support portal, online documentation and tutorial videos.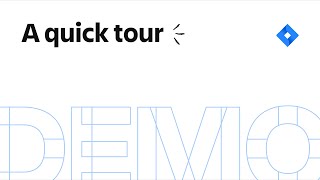 Jira has a free version and offers a free trial. Jira paid version starts at US$7.50/month.
Starting Price:
US$7.50/month
Industry: Information Technology & Services
Company size: 10,000+ Employees
Used

Daily

for

2+ years

Review Source
---
A must have for Scrum teams
It is a day-to-day tool for me. It manages my entire workload, and it provides visibility for the team and product owners of the state for Products, Projects, and Contributors' performance. It's also the place that serves as a gateway to other parts of the Project as documentation and code. We use the entire Atlassian family products and I must save is a pleasant digital workplace to work with.
Pros
It has plenty of features out of the box. It has multiple layers (Teams, Projects) that can support the organization of the whole company, establishing enough separation, but at the same time, the right integrations between the different teams within the company. Can be easily integrated with the whole Atlassian universe (Bitbucket, Confluence), and I truly recommend doing so as you will have every single possible place to put any part of your project (code, backlog, sprints, documentation). It gives you all the needed tools to handle any Scrum or Canvas team, although you will take more advantage of using Scrum I must say. It can be easily integrated via code, and make very creative automated build ticket systems.
Cons
It's pricy and having a lot of free options out there that can handle multiple people, it's hard to say that is the right tool for small indie teams. It is indeed the right one for companies, but for low-budget teams.. it's probably safer to go with free options that don't limit the members' amount.
Industry: Higher Education
Company size: 10,000+ Employees
Used

Daily

for

1+ year

Review Source
---
Overall, Jira is a game-changer
Overall, I'm extremely happy with Jira. It's made a huge difference in how we manage projects and tasks, and I would definitely recommend it to other teams. It's a must-have tool for anyone looking to get organized and streamline their workflow.
Pros
I love how it allows me to easily assign tasks to team members, track progress, and see everything in one place. It also integrates well with other tools which makes it even more convenient. Overall, Jira is a game-changer.
Cons
The only downside I've found is that it can be a bit overwhelming when you first start using it. There are a lot of options and features, and it can take some time to figure out how to use everything. But once you get the hang of it, it's not a big deal.
Industry: Information Technology & Services
Company size: 11–50 Employees
Used

Daily

for

1+ year

Review Source
---
JIRA Should Be Called the *Anti* Project Management Solution!
Our decision to transition our project management systems fully to JIRA is one of the biggest regrets I have made for our company. In addition to the cons notes above, things that should be core features are missing or available as a 3rd party plugin, for extra $$. What's worse is that Atlassian has a plugin system with half of the plugins only available for the server version and then they don't build features that should exist in the core product because they are available elsewhere... as long as you use the server version. Run AWAY from this JIRA as fast as you can!!
Pros
If you are willing to do the work, the advanced search is useful and the user experience isn't bad except that to eliminate done tickets you have to deselect all then re-select every option except those of a done type.
Cons
Advanced search is the only useful way to reliably get information out, making getting even the smallest view of your data onerous. The core advantage of the tool - it's lack of structure - make it difficult to complete even the simplest of tasks without a ridiculous amount of effort. It's biggest failing is that everything is too flat by default. For example, I am working on a project now and the team has made duplicate tickets because the original tickets are too hard to find and are just dumped on the screen... we have sometimes used epics/stories/sub-tasks with sprints but these are truly inadequate... in today's time why should someone have to spend 20-30 hours a week grooming the backlog and writing searches when if the tool was any good it should (!!) be able generate these views automatically. We are now investigating other solutions like Wrike (absolutely no affiliation, not even sure we will switch to it) and in 10 minutes of testing we were getting views that we have been struggling to get out of JIRA for over a year. Also, you can't do something obvious like make a reminder in the future for a ticket, so you either get flooded with reminders for just about everything or you have to go outside the product to remind you to do something in JIRA. Seriously!?!
Industry: Computer Software
Company size: 1,001–5,000 Employees
Used

Weekly

for

2+ years

Review Source
---
JIRA, a project management platform that increases visibility and promotes collaboration.
JIRA is a mature and widely used platform that flexibly manages the execution of our projects, understanding that there is no single solution to complete a job, given all the variables to take into account. We can create a completely customized workflow, which ensures that all processes related to execution are modeled on the platform, without the team missing a beat throughout the project cycle.
Pros
One of the greatest advantages of using JIRA comes with the prioritization of activities since it allows us to remove subjectivity when executing tasks that are really more important. With JIRA we will achieve that critical tasks are carried out in the shortest possible time and the evidence of the execution is recorded, on the other hand, the platform is fully configurable for any type of project or organization, which avoids the need for custom development or integrations made for a specific need.
Cons
When interacting with JIRA in a corporate environment, it's easy to configure and customize user views, roles, and permissions, and it's very easy to get familiar with the user interface and menus, making task management intuitive. On the other hand, collaboration functions to communicate with the team, as well as the notifications, keep employees and senior management informed, regardless of the type of organization, we can use it to track projects.
Industry: Financial Services
Company size: 11–50 Employees
Used

Daily

for

6-12 months

Review Source
---
Jira Review: A Comprehensive Tool for Project Management
Overall, Jira is an incredibly powerful project management tool that can help teams stay organized and efficient. While there can be a bit of a learning curve, the features and capabilities of Jira more than make up for it.
Pros
Jira is an amazing project management tool that is easy to use and has many features that make it customizable to fit the needs of any project. It has great features like the ability to create and track tasks, assign tasks to team members, and create custom reports to track progress.
Cons
Jira can be difficult to set up and configure, and the user interface can be a bit cluttered at times. Additionally, the pricing structure is quite complex and can be confusing for smaller teams.