About UKG Ready
Designed for small businesses where everyone wears multiple hats, UKG Ready® is the all-in-one HR solution that guides and empowers your people to make their day-to-day easier. From HR and payroll to talent and time, we're the partner in your corner rooting for your success and giving you the tools, support, and time needed to focus on growth and making a difference.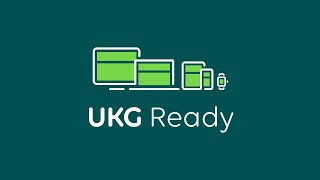 UKG Ready does not have a free version.
Alternatives to UKG Ready
Industry: Hospitality
Company size: 10,000+ Employees
Used

Daily

for

1+ year

Review Source
---
Kronos for Workplace Scheduling
My regular work for the last year or so has recorded my hours and wages via clocking in with my badge on the Kronos system. I have learned to utilize it for all I can. I see my previous work info before payroll is done and can view future schedules and current numbers and earnings. I work for a terrific and large company and Kronos has been a decent timecard tool.
Pros
I have had a regular job that uses this system to clock in and clock out employees.But the device has so much more that allows us to see specifics-specifics related to current pay periods, previous and future. I can see my schedule on the little box and it's really a simplified tool.
Cons
I am on the fence on dislikes. My biggest is likely just what happens but I have had times that I did clock in and it did strange things.An example was an evening that meal break button led to clocking out for the shift.Random but troublesome because our version is not designed to allow management to alter or adjust our needs or problems directly through the system. Qe have to use a paper log for HR or Payroll. So smooth yet missing an easy touch.
Industry: Medical Devices
Company size: 10,000+ Employees
Used

Daily

for

2+ years

Review Source
---
UKG Better than the big boys in the payroll game
I really enjoyed it and was able to do wveryrhung I needed from my phone. Great way to get things done.
Pros
Efficient, and accurate, meas everything when dealing with people's money, and UKG deliveries! It's easy to use, easy to get on your mobile as well.
Cons
At first it can seem like a lot to learn, but it's easy to adapt to.
Industry: Telecommunications
Company size: 10,000+ Employees
Used

Daily

for

2+ years

Review Source
---
Check In Time
Overall, my experience with UKG Ready is much easier than the other software used prior. UKG Ready is a working software. You don't have to worry about constant maintenance upgrade, no delays with time input. Its just user friendly all around. I recommend this software for time keeping. THE BEST!!!
Pros
The UKG Ready software is easy to use. Its impossible to make any mistake. It does all the calculations with the time input. If there's a miscalculation the software will let you know immediately and wont complete the time keeping task without notifying you as why. You can fix, its easy to use and understand.
Cons
Its not much of a big con but I would prefer that when you input your time, there is an AM or PM option to click on instead of typing it in manually. Not much of a big con.
Industry: Financial Services
Company size: 501–1,000 Employees
Used

Daily

for

1+ year

Review Source
---
Kronos WorkForce Ready
Pros
The termination process is less steps than it was in Kronos Workforce Central
Cons
Using WFR is like taking a trip back in time. The functionality of the system is very clunky, and resembles the old dos systems. There is no room to customize to fit our company needs. We were told that this system would free up our team to do other projects, if anything it has increased the time needed to preform. The date sensitivity is very annoying, when we make changes we should be able to enter them with an effective date, but the system uses the date we are entering the employee changes as the effective date.
During implementation, we were constantly told 'the system does not do that', or 'that can't be done'. Out implementation process was terrible, and we still don't have everything working. Moving from one Kronos product to another should have been seamless, it was anything but seamless. The implementation team should have been able to look at our company in Central and recreate in Ready, without us having to provide everything for them. This was the worst implementation I have ever gone through, it was worse that SAP, which is very sad.
I could go on and on, but I won't. I have a spreadsheet comparing Kronos Workforce Central to Kronos Workforce Ready, if you would like to see it I can provide for you.
Industry: Government Administration
Company size: 201–500 Employees
Used

Daily

for

2+ years

Review Source
---
Easy to Use Payroll & Time Management Solution
Pros
The product is easy to use and the home screen is customizable so you have easy access to the most frequently used features and reports. UKG also offers a wide variety of training/education opportunities, including free webinars.
Cons
It would be helpful if Kronos/UKG allowed multiple tabs open, especially when reviewing timesheets for approvals and making sure there aren't any timesheet change requests or time off requests pending approval. As soon as you try to open a new tab, it forces you to close the original tab. Additionally, UKG is not fully integrated with New World ERP and the accrued/used time off balances are not always accurate.