About Backlog
Backlog is a cloud-based project management and issue tracking solution that caters to development teams working with design, marketing and IT teams. The key features of the solution include project and issue management, subtasking, bug tracking and burndown charts. Backlog offers features like watchlists, file sharing and comment threads. It integrates with Git and SVN which helps developers to manage a project's source code along with project tasks. Backlog enables users to visualize their daily timeline and project workflows using Gantt charts. It also helps users to propose and compare changes to the project, comment on pull requests, track changes taking place in the project and document changes. It offers integration with applications like Typetalk, Cacoo, Redmine and Jenkins. Backlog also offers a mobile application for iOS and Android devices. It offers services on a monthly subscription basis that includes support via email, chat and through an online knowledge base.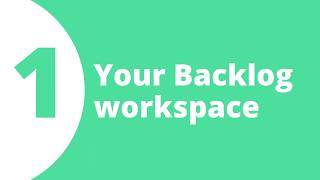 Backlog has a free version and offers a free trial. Backlog paid version starts at US$35.00/month.
Industry: Information Technology & Services
Company size: 2–10 Employees
Used

Daily

for

1+ year

Review Source
---
Well designed and extremely easy to use
Tracking software issues across a dispersed organization. Worked great!
Pros
Intuitive software that you can use without instruction. Upon sign-on immediately see what has recently happened and easy to click on items needing your attention. Great way to organize and collaborate on issues with a diverse team in different locations.
Cons
Not much I didn't like. Perhaps the ability to add a custom field or a more fine-grained priority field (Low, Medium, High) so as to make sure people are looking next at the most pressing issue.
Industry: Telecommunications
Company size: 11–50 Employees
Used

Daily

for

1+ year

Review Source
---
Backlog has your back!
The product is clutter-free and any features that are added have simple use cases and helps in easier implementation. A good user interface to avoid daily hassles involved in bug/defect reporting daily as a tester.
Pros
Bug identification and creation have never been simpler. Its unique way to describe and categorize the issue at hand is well sorted and makes for a clean and understandable user experience.
Cons
There might be issues that are created and assigned by parts and during bug/defect identification and creation, assigning these bugs should have an option to assign multiple members instead of single-member.
Alternatives Considered
Jira
Reasons for Choosing Backlog
It was very difficult to track and monitor, the interface was confusing.
Reasons for Switching to Backlog
Bang for the buck!
Industry: Media Production
Company size: Self Employed
Used

Weekly

for

1+ year

Review Source
---
Robust & Reliable, if not totally customizable
I mostly like Backlog and it has vitally always been reliable and available and easy to use. I wish it were much more customizable so it could be more readily adapted for the various types of work within the companies I use it with, but it's possible that this is an unreasonable expectation on my part and this simply isn't the tool for the that particular situation.
Pros
Easy to pick up and use at a glance. Features are readily available in all UIs and their functions act predictably. I don't think I've ever felt the need to consult documentation, it just works as you expect.
Cons
Probably part of what makes Backlog so robust is that is very specifically designed for a certain type of workflow and is not always as flexible as I'd like. For example, in Kanban mode (at least from what I can tell) there is no way to add or customize columns for different types of work (advertising copy, for example, has a much different lifecycle than software issue tracking). Likewise, for issue priorities there is only low/med/high and no room to customize for different environments or possibilities.
Industry: Computer Software
Company size: 51–200 Employees
Used

Daily

for

6-12 months

Review Source
---
Backlog need to be changed and improved
Sorry but the truth is inconvenience for me. I hope Backlog can do more for me and my project.
I can't have the statistics I want at Home, I can't see overall my project ...
I Hope Backlog can be developed and help us more in the future.
Pros
The color of issue can be changed, I can customize the characteristics of issue for each project.
Cons
when I filter all issue of project , it shows parents issue and sub-issue. If I click on the arrow, which is head of parent issue, Backlog shows all of sub-issue of that parent issue, which are showed before. So many issues are showed twice. It can make me confused.
I think Backlog shoud list parent issue and issue has no parent issue. About issue has parent issue, you can hide and when user click on the arrow, it can be showed.
Thank you
Industry: Utilities
Company size: 501–1,000 Employees
Used

Daily

for

Free Trial

Review Source
---
Sprint backlog
Prioritization: A backlog allows the business to prioritize tasks and projects based on their importance and urgency.It ensures that the most critical items are addressed first, preventing important tasks from falling through the cracks.2.Resource allocation: With a backlog, businesses can effectively allocate their resources, such as employees, time, and budget.It enables them to plan and distribute resources based on the backlog's priorities, ensuring that resources are not wasted or misused.
Pros
Project Management Capabilities: Backlog offers a range of project management features, including task tracking, subtasking, milestones, and Gantt chart visualization.Users appreciate these functionalities to keep their projects organized.
Cons
Complexity: Some users find Backlog to be too complicated, especially for those who are new to project management tools.The learning curve can be steep and may require some time to fully understand and utilize all of its features.