About Kickserv
Kickserv is a cloud-based field service management solution that provides small businesses, tools and functionalities, which help them to manage leads, estimates, team's schedules, jobs, invoices and payments. Kickserv can be tailored to suit businesses in various industries that include cleaning services, plumbing, HVAC and electrical. It features contact management, billing and invoicing, work order management, driver scheduling, dispatching goods and more. Kickserv provides users a custom user interface that allows them to monitor various aspects of their organization's workflows update and distribute invoices, monitor field technician status and more. The solution offers mobile applications for iOS and Android devices that help technicians and workers to send automated or custom job updates, notes and comments to the team in the office. Kickserv supports integration with QuickBooks Online, QuickBooks Desktop and Xero. Services are offered on a monthly subscription basis that includes support via phone, email and other online resources.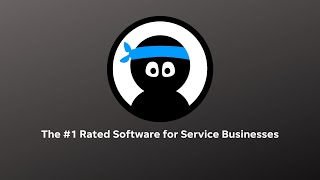 Kickserv has a free version and offers a free trial. Kickserv paid version starts at US$31.00/month.
Starting Price:
US$31.00/month
Pricing Details:
A Free Trial is offered on all plans Free plan: up to 3 Users *must use our internal CC payments feature Lite plan: up to 3 users $31/month with annual plan ($39/monthly) Starter plan: up to 10 users $79/month with annual plan ($99/monthly) Business plan: up to 20 users $159/month with annual plan ($199/month) unlimited + more features Premium plan: $239/month with annual plan ($299/month) unlimited + ALL features
Industry: Construction
Company size: 2-10 Employees
Used

Daily

for

2+ years

Review Source
---
Excellent functionality and ease of use
Kickserv offers us the opportunity to quickly reschedule and update work orders in real time. The Quikbooks integration saves us time and money because we only enter customer info once.
Pros
Kickserv enabled us to scale up the business and offers us excellent tracking for billing, communication, and customer service.
Cons
There are no issues or downside for my company.
Response from

Kickserv

Thank you Ted. Your loyalty and willingness to take a moment to give us feedback is worth a lot to us. I hope it also helps others.
Cheers!

Replied 10/12/2018
Industry: Consumer Services
Company size: 2-10 Employees
Used

Daily

for

2+ years

Review Source
---
Great Software
I am a lot more comfortable with the software now. However, in the beginning I used customer support A LOT. They were always prompt and helpful, which is a treat when learning a new software.
Pros
I love the ease of use and the ability to create a customer account and follow it through from the iniital contact, scheduling an estimate and the actual work itself, keeping track of payments, keeping track of customer services/purchases , downloading customer job information and sending out receipts. For me, who does not a very good memory, the reminder notes is paramount. I refer to them multiple times during a job and these notes have saved me many times because I do a lot of followup and the ability to pull up each day's followup notes is just great. I don't generally tend to miss a beat with my customer service - all because of Kickserv!!
Cons
The only think I can think of, based on what I use, is being able to get to the Reminder section as quickly as I want to. If I am in the Job section, I have to go back to the customer name and then go to the Reminder section. Not a BIG deal, just a little glitch.
Response from

KickServ

Another satisfied customer of Kickserv. I agree with the use of the reminders. I have so much to remember and the reminder of notes is a great way to never miss task or a follow-up. Thank you Linda.

Replied 11/05/2022
Industry: Information Technology & Services
Company size: 11-50 Employees
Used

Daily

for

2+ years

Review Source
---
Lack of response to concerns. Converted us to new platform a day early while open.
Our experience with this software was average until the migration from SSK to Kickserv.
1) Our migration was scheduled for the evening of 2/2/17 but instead was run during the morning.
2) This resulted in us not being able to access our entire database for the entire workday. We lost customers and business as a result.
3) The only response we have gotten from Kickserv is "Sorry about the confusion".
4) Responses to issues about the new platform are not helpful and delayed.
5) Cannot upload certain file-types as attachments (Old SSK allowed anything)
6) Editing estimates does not work correctly
7) There are problems with payment capturing in Kickserv. Kickserv seems to ignore some line items.
8) When asked how to permanently complete tasks for re-occurring jobs, the only response I got was "Let me see if I can explain how to do this one".
9) None of our questions or issues have been resolved.
Pros
drag and drop capabilities
Cons
Since switching over to the new platform, there are issues with billing and attaching. Customer support is not helpful
Response from

Kickserv

The experience you had with the migration of your account was very unfortunate. Having your system not available during your working hours is a serious issue and we apologize for that error. We did work with your co-worker on the phone to handle the major issue which was mainly getting the sync working successfully again. To acknowledge some of your comments here we currently don't restrict file types. I have requested for your company to send us any file types that seem to not upload. Also, with the issues of editing estimates and capturing certain line items we are not aware of any issues and appreciate any specific feedback on these issues through the normal lines of support at any time. We will clarify with you on what occurred exactly with your earlier question via our support lines of how to complete tasks for re-occurring jobs.
We very much appreciate your loyalty with us and hope we can make up for the disruption to your business as we move forward.

Replied 05/03/2017
Industry: Facilities Services
Company size: 2-10 Employees
Used

Daily

for

2+ years

Review Source
---
Simple, affordable work managment software
I tested several work order managment products before choosing Kickserv as my platfoem. Makes scheduling, timecards, and customer history a non headache for me and my business. Totally love the product!!
Pros
Kickserv is great for customer managment. Easily see past and future work orders for all customers. Love the ability to add attachments to customer profile and work orders. Great database.
Cons
I have no dislikes. I would like to have the ability to select which items are shared per work order via the customer portal.
Response from

KickServ

Hey Braeden, 10/10, all the stars, and no dislikes! We are grateful for the review.

We are glad to hear that you love our product and that Kickserv is meeting your expectations.

When you have some time send me an email at [email protected] so that I can get some more information about your request and we can submit it to our product team as a feature request!

Thank you again for your review and for being a part of the Kickserv family.

Replied 26/04/2022
Industry: Electrical/Electronic Manufacturing
Company size: 11-50 Employees
Used

Daily

for

6-12 months

Review Source
---
Home Elevators & Lift Product LLC
Customer service is the best that I have seen in along time. very helpful and knowledgeable. Return calls right away.
Pros
Opportunity, calendar, scheduling, workforce,
Cons
getting the employees on the app. with setup user names and passwords
Reasons for Switching to Kickserv
was recommended by an employee.
Response from

KickServ

Hello Deby,

Thank you for your review!

We are glad to hear that Kickserv is meeting your needs and expectations.

We have to agree with you that our customer service is one of the best out there.

I would love to have the opportunity to speak to you about what you are experiencing with the app, user names and passwords. You can reach me directly at [email protected]

Thank you for taking the time to leave us a review and for being a part of the Kickserv family!

Replied 25/03/2022