About Paycor
Paycor creates HR software for leaders who want to make a difference. Paycor's Human Capital Management (HCM) platform modernizes every aspect of people management, from the way you recruit, onboard and develop people, to the way you pay and retain them. But what really sets Paycor apart is their focus on business leaders. For 30 years, they've been listening to and partnering with leaders, so they know what they need: HR technology that saves time, powerful analytics that provide actionable insights and dedicated support from HR experts. That's why more than 30,000 medium & small businesses trust Paycor to help them solve problems and achieve their goals. Paycor builds HR software for leaders who want to: Focus on Strategic Goals A core HR solution for all employee data, so you'll never have to switch platforms, log-in to multiple systems, re-key information or open multiple spreadsheets. Understand Their Business at a Deeper Level Paycor Analytics is the most powerful platform on the market—we're the only ones bringing enterprise-level insights to medium and small business. See Around Corners Anyone can sell you HCM tech for today. What about tomorrow? Paycor delivers expert advice at every stage of the process, from the consultative sales approach that seeks to understand your business before recommending solutions to ongoing guidance from a dedicated customer success team.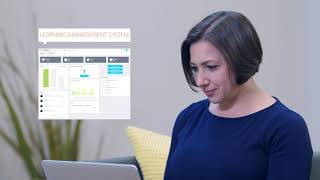 Paycor does not have a free version.
Starting Price:
Not provided by vendor
Pricing Details:
Contact Paycor for full pricing information.
Company size: 1,001-5,000 Employees
Used

Daily

for

6-12 months

Review Source
---
We are a 1,200 person company with many global offices. Newton was a perfect fit for our needs.
Recruiters now have more time to seek optimal candidates as they need less time in the platform to post jobs, schedule interviews, interact with hiring managers, etc. Newton does a great job in blasting out our job postings to the various job boards and tracks where our leads are coming from. Our job seekers have a much easier time with applying for jobs and since our business hires at over 40 locations internationally, having a simple job application process is key for getting applicants who do not speak English as a first language. The job listing integrates seamlessly into our company web site. All good!
Pros
Our previous job posting and applicant tracking system was quite old and the user experience for both recruiters and applicants was far from ideal. Newton greatly simplified the job posting process by integrating with Outlook for interview scheduling, allowing mobile feedback from hiring managers (so that they did not need to enter the platform if they did not want to), and having dashboards which quickly showed status of jobs for the recruiters. The application process for job seekers was fast and easy, resulting in our receiving far more applicants per job than the previous tool. Overall, Newton was a perfect fit for our needs as it allowed our recruiters to focus more on seeking candidates (since entering jobs was much easier) and we are getting more/better candidates given the expanded reach and ease of use that Newton provides our job seekers.
Cons
The main thing that we did not like was that the analytics dashboards and tracking were all Flash-based, but that was updated in the most recent platform update, so now our recruiters do not have to worry about Flash plug-in issues. Otherwise, we are quite happy with Newton.
Industry: Hospital & Health Care
Company size: 51-200 Employees
Used

Daily

for

2+ years

Review Source
---
Great payroll software
I used Paycor for two years for payroll and time reporting. The system did very well. I would have stayed with them if their HRIS was better.
Pros
The time and attendance and payroll functionalities are fantastic. Easy to use for both admins and employees. Robust reporting features. Employee profiles easy to use. Able to track 401k loans by setting goals.
Cons
HRIS features were not as robust as other platforms. Document storage was a big downfall as uploads were only saved by date of upload. No customization at all. There was no ability to create electronic workflows for setting up/terminating access when multiple roles (HR, IT, Payroll, etc.) had parts to play in the process.
My other dislike was my rep changed multiple times and I was not informed of the change. I would send emails with no response; finally call customer service (which took up to 2 hours to reach someone) and then to be told my rep changed.
Reasons for Choosing Paycor
We moved out of a PEO.
Reasons for Switching to Paycor
I did not choose to continue with Paycor when moving to a full HRIS, but wanted to share my experience with their payroll functions.
Industry: Consumer Goods
Company size: 10,000+ Employees
Used

Daily

for

1+ year

Review Source
---
Great tool for HR and payroll needs
This tool is great for all the payroll processing and I thoroughly enjoy using it. Moreover, the time-keeping element of this tool is pretty great and beneficial for us. Apart from this, their customer service support is great. They are always available and responsive to all the concerns plus they are always asking users to give them feedback which makes users more comfortable and confident with the software.
Pros
It is widely known for delivering modern and intuitive payroll management solutions. We have been using this tool and get amazing services. I believe that this software is a very powerful tool and the analytics facilitate thoroughly in terms of all the reporting involved. It is the best payroll system for keeping track of all the HR and timekeeping hiring information. The tool has a very responsive user interface due to which we always find very beneficial as it solves any discrepancy there and then only.
Cons
Now moving to the cons of this tool then personally I felt that formatting of reports can be pretty challenging with this platform. It actually doesn't look too easy as it actually is.
Response from

Paycor

Thanks for the thoughtful review Aliya. Paycor's history is rooted in payroll and service. Though the years, we've added product depth and expertise in time keeping, talent management and analytics. We grow with you! Our customers have a significant voice in our product roadmap. We love your feedback and your ideas!

Replied 01/11/2021
Industry: Medical Practice
Review Source
---
Mostly positive experience with NimbleSchedule
Pros
In general, I am very happy with this product as the person putting together the schedules!
It is easy to see when requests are put in, and it is nice that our nurses can easily pick up shifts and we do not have to deal as much with filling in open shifts.
It is very helpful that we cannot double book an employee - I'm sure that has saved me countless times.
I have had a good experience with Nimble for the most part.
Cons
Occasionally when our employees look at the month view of their schedule, the program switches days and patient accounts. This is the biggest flaw we have encountered.
It is also sometimes a pain to enter shift times, though that is becoming less of a hassle as I am becoming more comfortable with the program.
On holidays, it is great that they are all entered so we cannot forget what day the holidays are, but I have found that the system also blocks out all employees as "unavailable" on every holiday. This has caused some confusion and made those days a little bit harder to deal with.
I have also noticed that it is possible to double book a shift - something that we have to watch for closely but it is also helpful when we are setting up mentor shifts where we actually intentionally double book!
One last thing - it is hard (depending on account label colors) to print visible calendars.
Industry: Nonprofit Organization Management
Company size: 51-200 Employees
Used

Daily

for

1+ year

Review Source
---
My personal review of Paycor
This has been a wonderful experience using this product I highly recommend
Pros
This is such a great product and it gives the employees access to their accounts and getting their pay stubs when needed etc
Cons
The only con is with any software out there security risks.
Response from

Paycor

Robin, thanks for sharing your insights on your Paycor experience. Paycor's product is designed to help you with employee engagement - from workflows to mobile functionality to data access. Keeping your organization's data secure is a top of mind for Paycor too. Much success to you!

Replied 30/11/2021