About Brightpearl
Brightpearl is a complete Retail Operating System for brands, retailers and wholesalers, that's designed to scale with fast-growing e-commerce brands. Our platform offers flexibility to respond to rapid changes in demand with Plug & Play integrations, intuitive inventory planning and saves you hundreds of hours a year with powerful automation. Brightpearl takes care of everything after the buy button; from order management to accounting, inventory, warehouse management, returns and more. An in-house team is available for installation as well as tech support and ongoing business consultancy. Brightpearl is designed for use by merchants - not IT staff. Every new feature is relevant to retail, so you know that everything is retail-focused. Retail merchants need a platform that can handle seasonal volume. Brightpearl provides orders, SKUs, channels, reporting and financials fit for multi-million dollar merchants.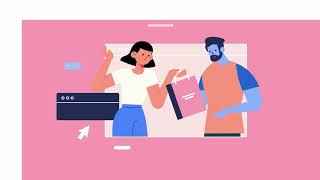 Brightpearl does not have a free version.
Alternatives to Brightpearl
Industry: Computer Hardware
Company size: 2–10 Employees
Used

Daily

for

2+ years

Review Source
---
Brightpearl is a fantastic all in one ERP system
Brightpearl is a fantastic all in one ERP system that is great for connecting all your eCommerce channels under one roof. They key to any eCommerce growth is being able to automate as much as possible and this is where Brightpearl excels. When we started using Brightpearl back in 2014 we were processing around 100 orders per month. In 2020 we are processing more than 100 orders per day and without Brightpearls automation this would not have been possible.
Pros
Great for automating your eCommerce orders.
Cons
Finance system needs improving for handling offline customer credit accounts.
Response from

Sage

Hi Adam,

Thank you so much for your review. Automating manual tasks to give time back has been our thing since day one so it's great that you're getting so much value out. 100 orders to almost 3000 orders a month is amazing and we're so pleased we've been such a key component in making that happen!

Thank you again,
Tom (Brightpearl)

Replied 06/11/2020
Industry: Sporting Goods
Company size: 11–50 Employees
Used

Daily

for

2+ years

Review Source
---
Why oh why is it so hard to find an awesome ERP in this space? Hold up! Brightpearl? Yes!
In the jungle of ERP for DTC brands, Brightpearl is the Jaguar, lurking in the shadows. Deadly (aka effective) but with less fanfare than the lions and the tigers. If you're doing multi-channel and need an ERP/WMS/OMS, get a demo!
Pros
Seamless integration for our multiple channels of commerce. Cloud-based, no need for IT staff to maintain. Infrequently goes down. Never gone down at a critical time aka BFCM. Plays nice with Shopify, Amazon, retail, in-house orders.
Cons
Training could be better for rank-and-file staff. Handling of sales tax (in multiple jurisdictions aka Wayfair ruling) could be better.
Response from

Sage

Wow! I'm not sure I've ever read a review like that, Peter, and it's great that it's about Brightpearl!

It might be a cliche, but we do see ourselves a gap in the market for the reasons you've noted here. We love having you and the rest of the team as a customer and we hope that we'll be able to be part of your success story for many more years to come.

Thank you,
Tom (Brightpearl)

Replied 30/10/2020
Industry: Retail
Company size: 2–10 Employees
Used

Daily

for

2+ years

Review Source
---
Very expensive for little gain
Just too many things that BRightpearl doesn't do. Its website claimed that you could list directly from Brightpearl onto eBay but it turned out to be untrue as Brightpearl didn't support eBay Postage Policies (That's eBayspeak for shipping tables). Nor could it list directly to any of the Amazon websites, nor to Shopify or anywhere else. Yet other software can do all of that, and has Google Translate Professional built in so that you can list directly to Amazon Poland without you having to employ a translator. So Brightpearl just falls flat on its face in far too many areas compared to the competition. The worst thing is trying to leave. I am leaving and would like to keep read only access for a year to make it easy to check any warranty claims. Brightpearl have quoted £10,080 for that when full acess costs me less than half of that. So if you are considering BRightpearl, keep looking, there are much better deals available.
Pros
The only thing that I really like about this software is that they have good support staff. I was initially attracted to Brightpearl because it included integrated accounts. It has taken me 6 years to realise that this was a false way of thinking as there is other software that integrates seamlessly with reasonably-priced good quality accounting software like Xero, Quickbooks and Sage. Essentially with Brightpearl you are paying a high price for an accounting system that is used by a relatively small number of users (online it says Brightpearl has about 1,000 users - that is a very small number to finance a piece of accounting software. Eventually I realised how much it was missing in other areas.
Cons
The biggest drawback with Brightpearl is the small number of marketplaces it support compared to many of its competitors. They claim to integrate with Amazon, but this is only partially true. Amazon Europe have added 3 new marketplaces but BRightpearl have ingnored them where similar software providers have integrations at no extra cost. Brightpearl haven't added a single marketplace integration in 6 years, and the only one planned, OnBuy, a small marketplace unlikely to generate much revenue, comes at an extra cost. When I started with Brightpearl they were advertising it as the software to automate your online selling, but it was very limited as far as automation was concerned. After a couple of years they launched the Brightpearl Automation App. Funny that you should need an additional app, at extra cost, to do what the software was promising to do 2 years earlier. many things come at extra cost with Brightpearl but are available at no extra cost with other software. Brightpearl doesn't calculate VAT correctly. If you get an order from the Channel Islands, Brightpearl will add 20% VAT even though there is no VAT in th Channel Islands. (it does the same with the Canary Islands which also are not subject to VAT. It would be simply to write a filter to catch these and put correct 0 VAT on them, but they just don't seem to care if their customers are paying the tax men a bit more than they should be.
Response from

Sage

Hi Martin,

Thank you for your feedback, I'm sorry that it's not more positive, however.

Notice. We prefer longer contracts - it reduces our admin cost for maintaining them, which we in turn pass on to our customers. However we are open to discussing shorter contracts, however.

Functionality. We have expanded our range of apps which integrate to Brightpearl from a variety of providers covering accounting, listing, and more. Regarding Amazon, did you raise this request with your success team? We use customer demand as a strong measure when building our our roadmap.

Read access to your account. The price for read only access you were quoted is significantly less than the figure you've quoted. I'm not sure if it is a typo on your end or a mis-reading to you on your end?

I'm sorry we couldn't work this out. I know we've attempting to work through these issues with you, but as you've moved on to pastures new, we wish you and the rest of the team all the best!

Tom (Brightpearl)

Replied 11/06/2021
Industry: Apparel & Fashion
Company size: 11–50 Employees
Used

Daily

for

6-12 months

Review Source
---
Great customer support
Pros
Brightpearl provides great customer support. Shout out to [sensitive content hidden]. He's been very helpful and kind throughout all phases of the project. It's very easy to find the answer to your question in the BP help center.
Cons
You'll have to be patient while working on the platform. Sometimes it's a little bit tricky to find what you want. The best advice is to keep discovering the platform and get ready to spend long hours reading the articles from the help center.
Response from

Sage

Hi there Zakaria,

Thank you so much for your review, it's great to hear that Nicholas from our Professional Services team who train our new customers helped and supported you so much, I'll definitely pass this onto him as I know he'll get a kick out of hearing it.

Thank you again,
Tom (Brightpearl by Sage)

Replied 17/03/2023
Industry: Retail
Company size: 2–10 Employees
Used

Daily

for

2+ years

Review Source
---
Manages the core of our business, finances and products.
We have been using brightpearl for several years now and the core function of the system has been to centralise around the accounts and stock management for our business. This means it's super easy to keep control of the business critical systems. The system has grown and expanded and as a small business I don't need a lot of this but it's there incase.
The most important thing we have found is the super easy simple Brightpearl POS solution that is sharing the same core data for products/customers/payments as our website and accounts in real time so if the last item sells online then we don't over sell this in store at the weekend. We have two small showrooms and can have two separate pos channels that make it easy to deal with customers in store and telephone orders in the main program. Push sales from POS to backend and vice versa. It makes us more efficient and look more professional in store and on the phone.
Even as a small business we have constantly changing stock and a large number of products (over 11,000) so need control of those as simply as possible. Brightpearl has done that for us along with accounts functionality.
I hope as brightpearl expands it can keep true to it's roots of supporting small businesses with a system that would normally only be available to big business with big budgets. The core simple EPOS is just perfect for us with multichannel order routes to the dispatch desk.
Pros
the simple EPOS systems linked into the core of the system in real time. You have to do things by the book and can't cut corners in processes.
Cons
Sometimes you have to do things by the book and can't cut corners in processes.