About Basecamp
Basecamp is an efficient collaboration tool used by thousands of teams across the globe. Teams use Basecamp to keep track of assignments, work together on documents, plan projects, chat, and more. Basecamp is opinionated. It's built for teams that want to be efficient and get things done without wasting time or putting in overtime. Experience the Basecamp Way of working by signing up for a free 30-day trial. There are no contracts, complex pricing, or long implementation plans—just good software and a fantastic support team that replies within minutes.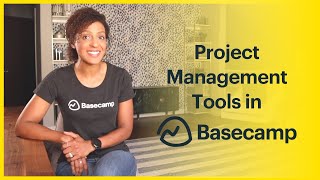 Basecamp has a free version and offers a free trial. Basecamp paid version starts at US$15.00/month.
Starting Price:
US$15.00/month
Industry: Staffing & Recruiting
Company size: 11–50 Employees
Used

Daily

for

1+ year

Review Source
---
The Best task allocation and monitoring tool available in the market
In remote workplaces, it becomes very difficult to monitor and track the progress of your peers or teammates. Basecamp has been a saviour as it helps us not only monitor and allocate tasks but also becomes a source of communication for internal teams to get the work done. We recommend Basecamp to any IT company which has multiple projects and resources to handle.
Pros
Basecamp has been a great tool for our team as all the projects and tasks are allocated by the managers and peers on this platform and then it becomes easy for everyone to keep a track of it. Basecamp provides an easy communication via threads that make it very convenient to use. We at Wise IT inc have been using basecamp as a project management and collaboration tool and love how it makes our lives easier. It also has a mobile app which makes it more easier to keep a check on your phone when you are away from work.
Cons
Basecamp does not have video conferencing option yet which has become a very important feature for companies that are working from home. Apart form this, I have never faced any problem using Basecamp.
Alternatives Considered
Asana
Reasons for Choosing Basecamp
The interface of Basecamp is easier than Asana. Also in terms of features, Basecamp currently leads the market.
Reasons for Switching to Basecamp
Pricing and features are better for Basecamp compared to other alternatives available.
Industry: Entertainment
Company size: 11–50 Employees
Used

Daily

for

2+ years

Review Source
---
Basecamp
My experience has been a good one with it.
Pros
I really like that I am able to communicate with all of the other staff member easily and and can go back on that communication to see what was said if I need to.
Cons
There's not much I don't like, overall it is a great app
Industry: Civic & Social Organization
Company size: Self Employed
Used for

Free Trial

Review Source
---
I'm not sure if it's the same people on this one, since there are different versions of this...
For the fact that it's an app on a major app store, I would have obviously come across it, for the fact that it was something of some form of various thing that I would come across in categorical and ad hoc searching, as it turns out.
Aside from not understanding what the purpose of the software was, based on the description that was included in all of the versions in the App Store, I found it particularly disparaging to the community that they framed the purpose of the app as an occupation and dump in of trucks and trailers, and tons of people from out of town, on any given day, whereas the trailers were there in supposition that they were showers that were provided to the homeless, on one day.
On one hand, they're not there every day, but on the other hand, it was a bit strange that this ended up being what the app is about.
Pros
In essence, I suppose that this app seems a bit in opposition to the browsing app store user coming across it and then, at some point, upon trying to understand what the portent of the impact of the software is, fairly soon turns up browsing through more apps, wondering what this app is about; particularly to have 3 release versions of it, at this point in time.
Regardless, it turned in to a yellow sign "base camp" social work news article publication thing for the sake of publicizing push material of support for what ended up being a seething attrition for the locals of the area where the "base camp" installment of "obviously, it's on account of the app in the app store thing," and on top of that, there was significant opposition to me as a mental health client recipient of services (supposedly), just tangentially, and for a few times, perhaps, of this art therapy group of people, and then they talked and acted out towards me in my head, outside of any sort of professional or service provider and client circumstances.
Cons
I feel like the spirit of development in software, for the purpose of disparaging the client, of a completely different and separate supposition of relation, whatsoever, in regards to the original purpose of meeting with these developers, is simply wrong and unprofessional. These developers cause a significant problem in a different locality between people who are not housed in downtown Los Angeles, on the incident that happened witnessed, and whatever the story was in my head about what anyone might think about such an influx of people in to the area, which is all too common, in various ways;
On top of that, they're plotted right at 222 S. Hill St. 7th floor, Los Angeles, CA, 90012, and they do events of disparagement against me and my family commonly, while trying to suppose that their self esteem is supported and is superior, while homeless and mentally ill bullying and stalking victims are inferior, on account of group brute strength over an individual. They run ostensibly false and slight charity drives for supposedly unfortunate other people.
Industry: Information Technology & Services
Company size: 11–50 Employees
Used

Daily

for

1+ year

Review Source
---
A Seamless Collaboration Experience With Basecamp
My overall experience with Basecamp had its ups and downs. On one hand, the platform offered a user-friendly interface and comprehensive project management tools that streamlined our collaboration efforts. The real-time messaging and file sharing capabilities were convenient for team communication. However, I encountered occasional technical glitches and experienced a learning curve when navigating some of the advanced features. The lack of robust customization options and the higher pricing compared to alternatives were also minor drawbacks. Despite the challenges, Basecamp proved to be a reliable tool for enhancing teamwork and project organization.
Pros
Basecamp is a game-changer for collaboration, boosting productivity and communication with its intuitive interface and powerful features. It's simplicity and organized layout make project navigation effortless. The comprehensive project management tools, including task assignment and milestone tracking, ensure efficient workflow management. Real-time messaging and integrated file sharing enhance seamless communication. Basecamp's emphasis on transparency and mobile app accessibility further enhance the collaborative experience. Highly recommended for streamlined teamwork.
Cons
While Basecamp offers a range of impressive features, there were a few areas that left something to be desired. One drawback was the limited customization options. I found myself wishing for more flexibility in tailoring the platform to our specific project needs. Additionally, the absence of time-tracking capabilities was a missed opportunity for tracking individual and team productivity. I also experienced occasional performance lags, particularly when the platform was accessed by multiple users simultaneously. Lastly, the pricing structure felt a bit on the higher side compared to some competitors. Despite these shortcomings, Basecamp remains a solid collaboration tool, but it could benefit from addressing these areas of improvement to further enhance the user experience.
Reasons for Switching to Basecamp
After carefully evaluating various alternatives, I ultimately chose Basecamp as my go-to collaboration tool for several compelling reasons. Firstly, it's user-friendly interface and intuitive design stood out, making it easy for my team to adopt and navigate. Secondly, the comprehensive project management features provided everything we needed to stay organized and efficient. The real-time messaging and integrated file-sharing capabilities were also superior to other options we considered. Furthermore, Basecamp's emphasis on transparency and accountability aligned perfectly with our team's values. Lastly, it's reliable performance and consistent updates gave me confidence that Basecamp would meet our long-term collaboration needs.
Industry: Information Technology & Services
Company size: 51–200 Employees
Used

Daily

for

1-5 months

Review Source
---
Best for Task Management
I am happy with the user interface and usage it's smooth to use
Pros
It is best to manage your project and communicate with your team even outside basecamp if you want to share with someone you can easily share it
Cons
The only drawback is you need to subscribe so that you can get notification and until someone adds you to the channel you cant view the project.