About Wrike
Wrike is a cloud-based project management platform for teams of 20+ that is suitable for both large enterprises and SMBs. It supports remote work for various teams. This solution comes with Gantt charts, calendars, workload view for resource management, custom dashboards, and real-time updates. It allows for structuring via folders, projects, and tasks as well as auto-assignment based on task statuses. Wrike for Marketers is a separate product with tailored templates, proofing tools and an Adobe extension. Wrike integrates with a variety of tools including SalesForce, Dropbox, Slack, and Adobe Creative Cloud and offers an open API. Wrike is suitable for marketing, operations, creative, and large to midsize IT teams. The solution is priced per-user and is on a monthly subscription basis.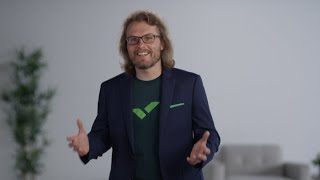 Wrike has a free version and offers a free trial. Wrike paid version starts at US$9.80/month.
Starting Price:
US$9.80/month
Industry: Computer Software
Company size: 51-200 Employees
Used

Daily

for

1+ year

Review Source
---
Full suite for project management
Pros
There are a lot of tools for project management out there so it's crucial to understand your own need before choosing. If you are looking for a simple task management tool, maybe Wrike won't be the first choice but, when it comes for complex projects, Wrike has features that allow you to control every aspects of your project and the work of your team. You won't be able to work without it anymore.
Cons
Wrike allows you to manage projects, subprojects, folders and several other structural things. It's a bit complex at the beginning and you have to get used to it. I have also to say that customer support is amazing.
Industry: Professional Training & Coaching
Company size: Self Employed
Used

Weekly

for

2+ years

Review Source
---
Great Project Management System
Overall my experience with Wrike has been fantastic. I've used it for many years and it has been a great system.
Pros
I have used Wrike for years and highly recommend it to others all the time. The key to finding a good PM System is finding one that works like you work and Wrike offers so many ways to lay it out (boards, to do lists, by project, etc.). It is very easy to use and if you set up due dates you know what will be coming due and it will show on your to do list as well. I also love that I can add up to 5 team members + collaborators on the free version.
Cons
The only 'con' I have is that it would be nicer to have clarity on what Wrike considers 'projects' vs. 'folders'.
Reasons for Choosing Wrike
I didn't feel like it matched the way I worked.
Reasons for Switching to Wrike
Wrike has so many ways to view it that it can work for almost anyone. When using it with my team it was important that they could lay out theirs in a way that made sense to them as well.
Industry: Computer Software
Company size: 51-200 Employees
Used

Daily

for

1+ year

Review Source
---
Wrike Has Reformed Our Team Collaboration
Pros
Wrike has greatly increased our efficiency across our teams. Our department has transitioned from a fully in-office team to a fully remote team to a hybrid working environment in just two short years, and thanks to Wrike, our project schedules remained on track no matter in what environment we work. The video onboarding tools built within Wrike helped each team member get started at their own pace, and the onboarding videos themselves are quite engaging and creative. Once established, our team has effectively created a high-functioning workspace in which to manage digital and print production, campaign management, and other organization. Some of our favorite features include the following. - A Gantt chart can be created so that once a task is completed, the assignee of the next task is instantly notified that they can start working on their assigned task. The Gantt chart also automatically adjusts deadlines across all items when a campaign deployment date is updated, saving us time from having to manually update dates for each task within a project. - Calendars provide us with a way to share our email campaign deployment dates company-wide and to assess workload distribution across teams. - Dashboards can be built for personal use or for team use, and customizable widgets mean that the possibilities are endless for dashboard items to display. - Forms can be programmed to use Blueprints to create and map projects/tasks automatically once submitted.
Cons
We are a small team without a dedicated project manager, and team members are required to manage their own projects. The onboarding process was lengthy, as the tool required our team to think differently about mapping project schedules. For example, if a task is created from a blueprint and the team member doesn't individualize the name of the task, Wrike may assume that the task is the same as others with the same name. Then, that one particular task will live in multiple projects. So, when a team member marks that one task as completed, Wrike will mark it as completed in all projects. This is wonderful if intentional, but it was confusing at first to some who were accustomed to linear project management tools.There are many different ways to set up projects on Wrike, which is a benefit as much as it could potentially be cumbersome. To ensure that our team members had an understanding of where to find things on Wrike and of the expectations for how we wanted to use this project management tool, we established a staff subcommittee to create a quick-reference guide that detailed the organizational structures, processes, or settings that we agreed to as a team. It worked really well for us to have a central document outlining the folder structures and notification settings for our team in addition to the onboarding tools that Wrike provided.
Industry: Financial Services
Company size: 5,001-10,000 Employees
Used

Daily

for

2+ years

Review Source
---
An information and resource management tool from its platform
I have no problems because it is a tool that for the service it provides is quite easy to understand as well as complete, it can be adapted to the type of company in which you work and it is easy to manage several campaigns from your system
Pros
This is a tool for professionals who work digitally most of the time, it is a system that provides organization services with a Kanban system, as well as process automation programs, it has real-time alert systems and access to mobile for greater management possibilities on your platform
Cons
It is an easy to understand and fairly complete labor tool. It also has storage that helps reduce the cost of information in the labor system. It allows the analysis of campaigns and risks without problems.
Industry: Market Research
Company size: 5,001-10,000 Employees
Used

Daily

for

2+ years

Review Source
---
Allows you to increase the flow of work thanks to its complete analyzes
It is a very versatile tool for any type of industry, it has a Kanban system and complete analyzes that allow the creation of new projects
Pros
This is a tool in the cloud that allows the management of projects with a fairly high acceptance capacity by professionals, this system allows analyzing from risks to performance in a professional and quite fast way, it is also implemented mainly by medium and large companies without this being a limitation for those who wish to use it
Cons
I have no problems, the tool is quite fast to handle as well as to implement as an organization system or for the execution of business processes in general