About Wrike
Wrike is a cloud-based project management platform for teams of 20+ that is suitable for both large enterprises and SMBs. It supports remote work for various teams. This solution comes with Gantt charts, calendars, workload view for resource management, custom dashboards, and real-time updates. It allows for structuring via folders, projects, and tasks as well as auto-assignment based on task statuses. Wrike for Marketers is a separate product with tailored templates, proofing tools and an Adobe extension. Wrike integrates with a variety of tools including SalesForce, Dropbox, Slack, and Adobe Creative Cloud and offers an open API. Wrike is suitable for marketing, operations, creative, and large to midsize IT teams. The solution is priced per-user and is on a monthly subscription basis.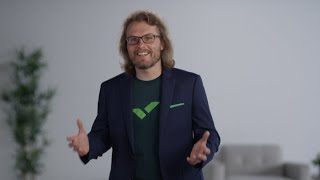 Wrike has a free version and offers a free trial. Wrike paid version starts at US$9.80/month.
Industry: Information Technology & Services
Company size: 501-1,000 Employees
Used

Daily

for

1+ year

Review Source
---
Wrike; a comprehensive project management tool
Overall, we had a positive experience with the application. We deployed wrike at our desk, and able to get optimum results. We were able to manage 250+ employees from a single application. With wrike we were able to track everything including project schedules, working hours, ongoing tasks with detailed reports and analytics with visualizations and work flows. So, I would prefer wrike when it comes to project management, and it has been a great asset for team collaboration and event handling.
Pros
Wrike is quick and easy to setup. It has clean interface with variant functionality. Well its initutive with smooth navigation and flexible for team collaboration where users are able to organize the workforce and utilize the resources at work.
Cons
With its rock- solid performance at work, I couldn't notice demerits with the app. However, its quite expensive when it comes to pricing. But the features we are getting up with the app purchase is at the top, and can't deny that its way better than other competitive project management tools.
Industry: Design
Company size: 2-10 Employees
Used

Daily

for

2+ years

Review Source
---
Wrike for small businesses
Pros
It's flexible and there are multiple ways to look at projects/task depending on how users like to see things. For example as a list, Gantt chart, table or Boards which is really handy as we have designers and programmers who work very differently.
The decision to go with Wrike was also skewed by the ability to have external collaborators join the team.
The ability to add custom fields makes it easy to add information required.
Different views enable tasks to be seen by project, person, folder etc.
Being able to track time on each task is also really useful and easy for everyone.
New features are being rolled out frequently and Wrike is fast catching up on the areas I thought were lacking initially.
Cons
The flexibility and customisation makes it a bit confusing to start with, and I also found that the initial set up we had was not optimal. This was the first time we used a Project Management system to this extent, so this may be more of a user error issue.
The "CRM" workaround I don't think is worth the trouble.
The pricing model is the one that I think lets Wrike down the most. I understand the reason for a minimum of 5 seats, but every increment after this is in 5 seats as well. For a small business, this is a real issue in my view. This is also the case for additional features, many of which are only used by Admin, but are invoiced for each seat.
Industry: E-Learning
Company size: 11-50 Employees
Used

Daily

for

6-12 months

Review Source
---
Great system, but tread carefully
Overall good, but some frustrations with the structure of the training. Firstly the training provided is good. Some basic guidance is free. Be careful which training you purchase. You cannot ask about some features during the basic training course, they want you to buy additional more advanced training just to cover those questions you might have.
Pros
It's packed with functionality, good collab tool with our internal teams. Task management is excellent. Time management is easy and is exactly in the right place - at the task level. Too many great features to list here.
Cons
The fact that it's packed with features does make it challenging to deploy. The Wrike are helpful and very friendly but I think the culture within the company is to sales focused. It feels like the Wrike teams are under pressure to sell. This is not an issue with the people you deal with but a top-down approach that feels flawed. You will have to pay if you want training!
Industry: Marketing & Advertising
Company size: 2-10 Employees
Used

Daily

for

1-5 months

Review Source
---
Marketing Agency Buyer Beware
Buyer beware if you're a marketing agency looking at Wrike for PM tool. We engaged Wrike to help us solve some very specific issues in which we outlined in detail during our numerous calls with sales rep. He showed us high-level that we could solve for our needs in his demo account which was not set-up to be agency-specific. He gave us test access and we tested as much as we knew how to test not understanding how to use the system but was reassured by the sales rep over and over again that Wrike could solve our needs. We decided to proceed with Wrike and even purchase the onboarding package so that someone could train us on how to use the system. The first onboarding rep we were given had literally zero clue how agency operations were set-up. We again outlined everything we needed Wrike to accomplish for our business and we left our first session feeling like we made a big mistake. We were given a second onboarding rep who was a lot better however, after three sessions, he couldn't even help us with solving our needs. To his credit, he tried so many workarounds but the system still wasn't working for what we made very clear we needed it to do. For reference these are the items we stated numerous times we needed this system to solve for:
1. transparency with clients being able to plan out ongoing marketing plans (solved only 50%)
2. track time and effort to be able to track workload (solved)
3. track ongoing month-over-month retainer budgets and products clients (not accurate
Pros
Detailed task management
Workload managment
Cons
See below including very poor customer service
Response from

Wrike

Thanks for your feedback. The experience you describe does not reflect the level of service we strive to deliver, and we want to help make it right. We were unable to identify your account from the information here, so please contact us directly at [email protected] We would love to make things right if you give us another chance.

Replied 06/04/2021
Industry: Marketing & Advertising
Company size: Self Employed
Used

Daily

for

2+ years

Review Source
---
Wrike: The only software you'll need for complete CRM control!
I've utilized several brands of project management software and I keep coming back to Wrike. The level of detail available is unmatched in the industry and for a company that thrives on attention to detail, this is a no-brainer.
Pros
Everything! Once onboarded and trained, Wrike does everything (and more) that's needed to track projects, organize campaigns and communicate with fellow team members.
Cons
It is a very robust software, so a fair amount of (initial and ongoing) training is required. However, it is time well spent!