About Wrike
Wrike is a cloud-based project management platform for teams of 20+ that is suitable for both large enterprises and SMBs. It supports remote work for various teams. This solution comes with Gantt charts, calendars, workload view for resource management, custom dashboards, and real-time updates. It allows for structuring via folders, projects, and tasks as well as auto-assignment based on task statuses. Wrike for Marketers is a separate product with tailored templates, proofing tools and an Adobe extension. Wrike integrates with a variety of tools including SalesForce, Dropbox, Slack, and Adobe Creative Cloud and offers an open API. Wrike is suitable for marketing, operations, creative, and large to midsize IT teams. The solution is priced per-user and is on a monthly subscription basis.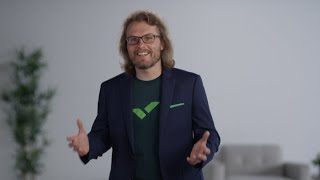 Wrike has a free version and offers a free trial. Wrike paid version starts at US$9.80/month.
Pricing Details:
FREE: Wrike's FREE basic plan is now available for unlimited users. Professional: $9.80 per user/month Business: $24.80 per user/month billed annually Enterprise: $45 per user/month. To receive accurate pricing, contact Wrike directly. Pinnacle: $60 per user/month. To receive accurate pricing, contact Wrike directly.
View Pricing Plans
Industry: Management Consulting
Company size: 2-10 Employees
Used

Daily

for

2+ years

Review Source
---
Great product
I love it for managing cross functional projects
Pros
I love how customizable it is. I can adapt it to suit almost every need.
Cons
Reporting is limited and can't be automatically exported
Alternatives Considered
Asana
Reasons for Choosing Wrike
Cost
Reasons for Switching to Wrike
Price and familiarity
Industry: Retail
Company size: 51-200 Employees
Used

Daily

for

2+ years

Review Source
---
Great Project Management Product for Small and Midsize firms
Pros
Our company tried other project management tools in the past without much success (lack of adoption). However, wrike was the first tool all of our various departments embraced because it is easy to use, powerful, and can be configured to work the way we do.
I can't imagine how we lived without this tool for so long.
Cons
We have very few complaints about Wrike. We have figured out how to make it do everything we need it to.
Reasons for Switching to Wrike
We already had an account with Team Gantt but weren't using it much. We looked into new features it offered as well as Monday.com. We thought Wrike offered the best of all worlds for our various departments. We are very happy we made the choice to go with Wrike.
Industry: Events Services
Company size: 1,001-5,000 Employees
Used

Weekly

for

2+ years

Review Source
---
Maybe It's Just Me...
IT implemented this system to handle project/programming requests and communicating with other departments about these projects. As an outside department, Wrike has been clunky to use.
Pros
I appreciate that Wrike allows us to manage projects with our IT department. The dashboards are helpful for prioritizing projects.
Cons
It is very easy to get "lost" in Wrike and to have a hard time finding a project, file, etc. The interface is clunky and not user friendly, IMO. I am simply an end user, but I have heard from many other end users in other departments who feel the same way. It could be that my use of the product for a few hours every week is not sufficient to become efficient with it. But after working with the software for a few years, I would have expected to have a much easier time with it, especially with my extensive experience with Excel, VBA macros, SQL queries, Outlook, and implementing other event software solutions for our organization. Wrike just isn't that fun or intuitive...
Industry: Construction
Company size: 1,001-5,000 Employees
Used

Daily

for

1+ year

Review Source
---
An amazing tool to assist the team solve difficulties and plan ahead of time.
Wrike was easy to use for scheduling and tracking project activities, and pre-made templates and their ease of use helped us achieve this. I like the idea of ​​customizing the panels for each project, as well as the reports that show the project's progress. I love the way Wrike fosters creativity, and always makes them think of solutions to any problems they may encounter. With Wrike's help, he increased team members' interaction with scheduling and updating tasks, and took notes on time, preventing any issues that could have hindered the project's progress.
Pros
With Wrike, the team succeeds in increasing interaction and coordination among themselves with high efficiency, as Wrike provides various ready-made templates that enable team members, even those who lack project management experience, to customize them according to the needs of their project, allowing the team to track all project components, and implement some workflow automation quickly . Wrike's options by displaying projects and tasks in a kanban board or a Gantt chart have helped us communicate and better track along the project lifecycle. I love the push notification system that Wrike provides that keeps you up to date with task updates as well as future tasks you have to complete. I like the way Wrike collects all the tasks entered by team members and shows them in tables with start and end dates, as well as team member feedback, in a tidy and modern design, and the dashboards dedicated to monitoring our workloads and deadlines have been helpful in ensuring quality and timely delivery . I also like how it works as a database on the cloud that includes all the updates and records collected by all team members during the enemies of the programs and also during their follow-up, and Wrike enables us to retrieve those files and attachments with tasks in the order of events, which saves time and effort in searching for them.
Cons
Not a lot of complicated or difficult to understand, as Wrike is easy to use for all levels, and does not need a lot of training to be able to the user to benefit from all the tools that it provides. The user interface is great, the visual representation of the different workflows and panels is amazing and easily understandable, and the notification system is efficient and accurate. But I do have notes on the mobile app, as I think it needs to be developed to match the web platform.
Industry: Computer Hardware
Company size: 10,000+ Employees
Used

Daily

for

2+ years

Review Source
---
It's important to keep our marketing staff in sync
We've been using Wrike to manage our in-house marketing projects for the past few years. For a long time, we managed our projects with the help of tools like Google Spreadsheets, Asana, and AtTask/Workfront. With these apps, we found ourselves in a "Goldilocks" situation (too complex). When we were working together, we needed to be able to watch one other's actions and communicate effectively with each other. We found Wrike to be the perfect fit. Wrike was first used by the marketing department. Since then, it's been adopted by a slew of other departments at the organization.
Pros
Allows me to delegate tasks to my team and monitor their progress through this app. Working with workflows is a breeze because they allow you to organize the approval process. Your work may be easily viewed and changed on the platform, and our designers use the InDesign plugin for this. The team's activities, whether large or minor, are all under my control. Things that happen all the time can now be mapped out in detail. Because of this, starting a new project is easier for me. With desktop software, you can keep track of open requests and monitor what's going on. Other departments might use a tool we created to place orders for new promotional items like business cards and emails. The form allocates the task to the team member who oversees it.
Cons
The process of archiving a project isn't always the same. Some projects are left in the inbox for a while after they've been completed and then disappear. Remember the original title of the project or perform a backward email search to identify previous projects you've completed. There should be a way to see more of the projects that have already been completed and those that are currently in development. Like Trello, in which you can see what's in the queue and move things around when they're done, archived, and so on; you can do the same thing here.