About Square Payments
Square Payments is a cloud-based payment processing tool for businesses within the retail, food and beverage, and health and fitness industries. Key features include fraud prevention, dispute management, touch-free transactions, automated invoicing, and cash flow monitoring. Square Payments' built-in analytics uses machine learning to track fraudulent activities and monitor transactions in real-time. It can send automatic alerts on suspicious activities. Automatic receipts speed up the checkout processes and ensure a digital record of all purchases is kept. Additionally, this tool comes with an activity dashboard, which consolidates all customer data and provides timely updates on sales and inventory. Square Payments is available on a per-transaction basis and support is provided via documentation, forums, emails, phone, FAQs, and video tutorials. The application involves Terminal API and Reader SDK to streamline payment processing and offers integrations with third-party point-of-sale software and service providers including Mailchimp, Ritual, WooCommerce, and Intuit QuickBooks.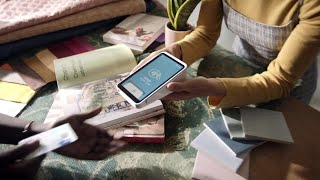 Square Payments has a free version.
Alternatives to Square Payments
Industry: Design
Company size: Self Employed
Used for

2+ years

Review Source
---
Simple and Secure
Great experience! People love how popular this is because it recognizes them and saves their preferences. So if another company used Square to process their payment and they opted to have a receipt emailed to them that email address is saved with that option after I swipe their card.
Pros
It's easy to set up and has a ton of neat features. If you need just a simple way to charge clients in person or invoice it's perfect. If you need to track sales data and customer rewards, it has that too. You can do as much or as little with it as you need.
Cons
The app can be hard to navigate at first. I had trouble with quickly clearing items off. These are minor things that weren't deal breakers. You quickly learn how to get things going once you run a few payments.
Industry: Retail
Company size: 2–10 Employees
Used

Monthly

for

2+ years

Review Source
---
Start Taking Payments Today. Easy To Get Started.
Overall, for the convenience and easy of use it is hard not to recommend Square as a payment processor for small to medium size businesses. You will gain access to all the conveniences large businesses enjoy to accept credit and debit payments at an affordable rate for your low volume of use. If you are a large business with very high volume it might be worthy to investigate other options which could yield lower overall costs and fees.
Pros
Square is fast and easy to setup, accepts all credit and debit cards, and pays out fast directly to your bank account. I cannot recommend Square enough for any business needing the convenience of accepting credit and debit cards.
Cons
Square offers many features that enhance their payment processing service. Most of these additional features add to your fees Square collects each month. It would be nice if Square offered a few more of these additional features and enhancements for free.
Reasons for Switching to Square Payments
No contacts, ease of setup and use, feature enhancements, and low rates for low volume business.
Industry: Arts & Crafts
Company size: Self Employed
Used

Daily

for

6-12 months

Review Source
---
Square review for small business processing
Its a trusted company and transactions processed smoothly.
Pros
I like that I am able to start savings accounts through Square.
Cons
I feel like the processing fees are a bit high
Industry: Nonprofit Organization Management
Company size: 2–10 Employees
Used

Weekly

for

2+ years

Review Source
---
Questionable Practices and Bad Customer Service
Every time I called or emailed, I got a different person and I had to go through and explain my situation to them. After almost a year, the situation has never been completely resolved but it has been decided that we are going to cut our losses as nobody at the Square Team really wants to deal with the situation. They seem to just want to sweep things under the rug and pretend it never happened. I suppose since they are coming out on top with our money, why should do they care about us the customer.
Pros
I liked the easy to use system and especially the reoccurring payments that our donors did not have to worry about.
Cons
We were hacked through the Square Online System and the hackers took out a loan on our behalf. After investigation, Square agreed to reverse the loan. Unfortunately, it took us months of phone calls and emails to get some of the interest that was paid out on the loan back and even today we have not been able to reconcile our books with theirs. This was very questionable and we are in the process of switching providers.
Industry: Music
Company size: Self Employed
Used

Monthly

for

2+ years

Review Source
---
From a Musician Viewpoint
This saves me from constant trips to the bank or having piles of checks to scan and cash to deal with. If you have 30 clients, its a lot of payments to navigate. This helps me keep payments organized, and track who owes what!
Pros
I love the ease of use of Square, its portability, and the options it allows me. I can set up automated and recurring invoices, offer payment plans, and more! And I love that I can do pretty much everything from my phone, while I'm commuting or standing in line somewhere. And perhaps one of the most convenient parts is the ability to pull reports of payments at the end of the year! It has saved me so much time on my taxes.
Cons
I wish there was an auto-draft option, so I didn't have to even thing about it! But aside from that, I can't think of anything else that I don't enjoy.
Alternatives Considered
PayPal
Reasons for Switching to Square Payments
At the time, the options were better. I also liked being able to scan on the go with the card reader.