About Jobber
Jobber is a cloud-based field service management software solution that allows small and midsize service businesses to manage field staff, provide customer support, and expand business operations either through a mobile app or a desktop dashboard. As a service business solution, Jobber supports over 50+ service industries and provides interchangeable tools such as an integrated CRM, real-time scheduling and dispatching, expense tracking, invoice creation and billing, online booking, a self-service client hub, quoting, client reminders, automatic emails and many more. With time tracking functionality, Jobber's scheduling module allows users to update any job in real-time such information on task completed and project progress so management can effectively track field personnel. For assignments, management teams can set up individual jobs or recurring contracts and assign multiple field technicians to a single job. Jobber allows users to create professional invoices using customizable templates and will automatically send invoices via email. For epayments, Jobber partners with various electronic payment apps, such as Stripe and Paypal to streamline electronic billing. Jobber's customer relationship management (CRM) module will track past clients' contact information allows users to create custom fields, tags, attach files or phones, and more. All of this is connected back to the billing and work history. In addition, any client can approve quotes, schedule work orders, pay invoices and communicate with service teams using Jobber's self-service client hub. The Jobber app is available for iOS and Android devices.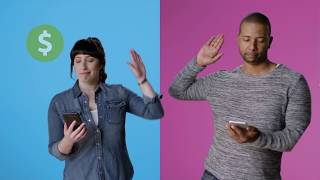 Jobber does not have a free version but does offer a free trial. Jobber paid version starts at US$35.00/month.
Starting Price:
US$35.00/month
Industry: Facilities Services
Company size: 2-10 Employees
Used

Daily

for

2+ years

Review Source
---
Jobber is the BEST
I first started using jobber almost 5 years ago when I decided to test out the free trial. Since that day, I have continued using the software and have grown my business over 400%. I think one of my favourite parts about jobber is the level of exceptional customer service; not only online but also in person. Additionally, my work flow for my business has improved a vast amount over the years. Invoicing: What used to take me hours, is now a simple 30 minute task. Quoting: What used to be done on a scrap piece of paper, is now done on my iPhone. Scheduling: What used to be done on excel, is now organized through the online calendar which can be accessed anywhere, anytime. Overall, I would recommend jobber to anyone running a service based business, and would be happy to answer any further questions.
Pros
-The jobber platform is very easy to use and can be learned quickly.
-Batch invoice creation is extremely helpful.
-Jobber makes quoting, booking and scheduling jobs a breeze!
-Having a client hub is a real crowd pleaser.
Cons
Jobber is overall a 5/5 software system that has been the best thing for helping my business grow. Over the almost 5 years of using Jobber, the only thing I would like to remind people is that once you delete something, there is no way to get it back. I accidentally deleted an invoice once, and it was gone for good. This was my mistake, so as long as you're more cautious than I was that day, you'll be good.
Response from

Jobber Software

Andy! Thanks so much for this thorough feedback. We're so proud to work with your team and are so glad to hear we've been able to help make improvements across your processes.

Unfortunately we can't always recover deleted items, but sometimes we can, so always feel free to reach out to our Success Team in the event we can recover something just in case.

Thanks again for taking the time to leave a review :)

Replied 23/04/2019
Industry: Environmental Services
Company size: 2-10 Employees
Used

Daily

for

1-5 months

Review Source
---
Good Software.....Greedy Management
Pros
I love how easy it was to set everything up and get started with this software. The calendar is great as well as many other features.
Cons
I HATE that I cannot charge our clients the credit card processing fee automatically. It is very time consuming to have to tell every single person to call or email the office if they want the 3% convenience fee added to their invoice and update their payment settings. This was supposed to make collecting money easy - not so time consuming and such a headache.
I also HATE that management is so greedy that they would only allow pictures on line items in the most expensive plan offered. I was unaware that Jobber had a "bug" at the time I started using this and months later, half way through a quote, I suddenly discover I am no longer allowed to add pictures to line items without upgrading to the most expensive plan for an extra $100 a month. We only have 5 users and will never be interested in the additional features with the grow plan. It feels very wrong that Jobber would only give this option for $200 a month when numerous other softwares offer pictures for under $100 a month.
Response from

Jobber Software

Hi Marcus, thank you for taking the time to share your feedback. It's wonderful that you're finding Jobber easy to use in running your day-to-day operations, and that you're enjoying the scheduling features.

We are always eager to learn about how we can improve, and we are very sorry to hear about your negative experience.

Our team would love the opportunity to directly discuss your product feedback, and better understand how these features would positively impact your business. Our support team is available from 8am-5pm MT, M-F at your convenience by phone (1-888-721-1115) or email ([email protected]). We would be happy to address your concerns about your subscription and feature changes.

Replied 14/10/2021
Industry: Construction
Company size: 2-10 Employees
Used

Daily

for

2+ years

Review Source
---
A CRM built for the needs of home services!
Overall Jobber is very good. The customer support is friendly and knowledgeable but obviously lack any real input from customers to the devs.
For the most part, they have wrapped up almost everything, but there are a few rough edges that need to be addressed. That said, I have not found a better CRM for home services.
Pros
Quotes are easy
Collect a deposit
Keep cards on file
Ease of Scheduling
Good mobile app
Cons
Unable to give partial returns through Jobber Payments
Need more environmental variables
Better API
More triggers in Zapier
Native texting is lacking in so many ways. Maybe instead of trying to reinvent the wheel, you could partner with a texting/phone/review product like Emitrr.
Reasons for Switching to Jobber
Jobber is better suited to sales that don't go through a sales funnel, the scheduling is a breeze, and the customer's experience is seemless.
Response from

Jobber Software

Hi Michael, thanks for your review!
If there is anything we can do to improve your experience feel free to get in touch with our success team at 1-888-721-1115 Option 2, [email protected], or by live chat.

Replied 28/07/2022
Industry: Retail
Company size: 51-200 Employees
Used

Daily

for

1-5 months

Review Source
---
Repeatedly EXPLOITED our goodfaith
Small, team - over stretched and unskilled.
Pros
They were fast to get us onboarded, via calls and remote video conferencing
Cons
They repeatedly contacted my staff/subcontractors of which we have 30+ that all possess sought after skillsets within our hearing and insulation industry in the UK about trial ending.
HOWVER THE WORST PART ...
They have emailed all of my subcontractors who work in some instances for my competition.... Asking them to invite a friend to jobber.
This is a blatant circumvention of the service offered and a direct and immediate financial impact on my business.
Response from

Jobber Software

Hi Chris! We're sorry to hear about experience with Jobber lately. We are currently reviewing your situation and a member of our Support team will be reaching out to discuss this further with you.

Replied 23/06/2022
Industry: Design
Company size: 2-10 Employees
Used

Daily

for

1+ year

Review Source
---
Jobber fits most needs for service/field type scheduling work
Great experience and would recommend it for most companies who utilize field/service type staff that requires trips to properties. Very easy to use for office staff and mostly easy to use for field staff.
Pros
- Easy to deploy
- Syncs with Quickbooks
- Many views to view work with filtering options
- Ability to limit worker's capabilities
- Ability to allow customers to request work
- Ability to send quotes/invoices (though we used QB for this)
- Scheduling was a breeze
Cons
- Phone app was not as intuitive as I liked from a UX/UI standpoint, but we overcame that hurdle
- Recurring jobs can be difficult to delete and when you have many it can cause more harm than good. It is built more for one-off jobs currently in my opinion.
Reasons for Switching to Jobber
The features fit our needs better and the UX/UI seemed to be better.
Response from

Jobber Software

Hi Troy! Thank you very much for taking the time to send us a review. We are very happy to hear that Jobber is meeting your business needs. We would also love to hear more about how we could improve Jobber's UX/UI, so please feel free to reach out to our Support team at 1-888-721-1115 opt 2, [email protected] or via our live chat.

Replied 22/06/2022