About GanttPRO
GanttPRO is a cloud-based project management solution for small to midsize companies, as well as individual users. The software offers Gantt charts, scheduling, progress tracking and more. GanttPRO enables managers to schedule projects using a visual interface. Users can automatically reschedule multiple project tasks simultaneously with GanttPro's drag-and-drop functionality. Users can also create new tasks, assign them to team members, track progress, set task dependencies and milestones and map critical paths. Anyone from a project team can leave comments on tasks, attach files to tasks and get real-time notifications about actions other team members are taking. Project information can be exported in PDF, PNG, XLSX and XML format. GanttPRO also allows users to import charts from software like Microsoft Project and Excel. Support is offered over the phone, via email and through online chat. Annual and monthly pricing plans are available.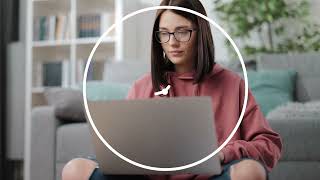 GanttPRO does not have a free version but does offer a free trial. GanttPRO paid version starts at US$7.99/month.
Industry: Computer Software
Company size: 10,000+ Employees
Used

Daily

for

Free Trial

Review Source
---
This is the best software for the Gantt chart diagrams!
I am using the GanttPRO since November 2022 doing one big university project. I have tried some other software, however, they all had some drawbacks such as small option range for the tasks, no customisation allowed and others... And only after I found this one, I do not need to search more because all I want is already inside.Me and my team successfully using the collaboration with MS Teams and it is working great!
Pros
Registration is very simple and will not take a minute. The software is well structured to create the specific type of chart - Gantt chart. It has collaborations with various platforms such as Microsoft Teams, Slack and more. In addition, there are different account types for different user requirements.
Cons
I have had no issues using GanttPRO so far and I still think it is the best option for creating and monitoring Gantt charts.
Reasons for Choosing GanttPRO
Because better product (GanttPRO) was found.
Reasons for Switching to GanttPRO
I strongly recommend to use this software to work with any Gantt charts over other products.If you plan to use it as a enterprise product, I recommend the Business version as it allows to create large groups and track them using the software feathers.If you are required to use advanced feathers of the product such as project customisation, tasks overdue, etc. the Premium plan is you option.For common users the Basic plan is cheap and contain all necessary feathers to work with Gantt charts.And the best in my opinion is to use it as a Student because the software team provides a fully free plan for them.
Industry: Construction
Company size: 501-1,000 Employees
Used

Daily

for

2+ years

Review Source
---
Distinguished capabilities that increase the interaction of team members with workflow plans
With GanttPRO's powerful capabilities, we are able to organize and assign workflows to team members, as well as streamline communication between team members when updates are made or when they ask for help.
Pros
GanttPRO is distinguished by its presence on the cloud, and it does not need special settings for use, as it is considered a large page, enabling us to cooperate with each other to prepare and organize the flow of operations and tasks in the multiple projects that we follow in the Gantt style, which I consider the most successful project follow-up systems, for its capabilities to discover the critical path and overlapping activities By doing, enabling us to always develop proactive solutions. I love using the cards, boards and lists that GanttPRO provides to help us manage project tasks, and enjoy the flexibility that GanttPRO provides, with which we can customize these boards to suit our needs. I love the fact that creating workflow diagrams and dashboards for teams and departments is so simple. I love how colors are added to a Gantt chart so that each one represents a specific topic or a critical task, as the colors make it easy for us to manage the workflow in an interactive way. I love how a colleague is asked for help to make updates to one of the panels, and I love how we can integrate all the panels For colleagues, presenting its work plan and its achievement summary, which enables us to explore the actual business reality of the project.
Cons
GanttPRO is easy to use, low in cost and enables us to add additional users easily, and I like the fact that I haven't experienced any negatives or encountered any issues while using it.
Industry: Publishing
Company size: Self Employed
Used

Daily

for

1-5 months

Review Source
---
Tested over 15 Gantt/Project Management apps and GanttPro really tops them all!
Sign in and, go! That was my personal experience the minute I started using this app. The application is very intuitive, but I am a technical person, the real test was when I brought the rest of the team and managers to the platform. The team felt comfortable on the application and there was not much training we had to provide. If you are used to excel and to-do list you already know how to use this application.
Pros
Here are my pros, I have been using this software for a couple of months now. The app is quick to learn. You have actual printing formats; say you need to print a project map on tabloid or legal, the application outputs the right size for printing files formats. Drag and drop of tasks feels firm. Subtask numbering is a godsend. Modern look and feel. Ability to add resources like people, materials, etc.! Column view format for tasks. Is all there! GanttPro really replaces Microsoft Projects, and Gantt features on any popular project management app out there like Asana, Trello, and various others.
Cons
Reporting needs some work. I would love to see more reports like, executive status report of project/s, dashboard-like reports for team meetings, birds-eye view, burn-down, burn-up, charts and other metrics for the project/s, and just more reports in general.
Reasons for Choosing GanttPRO
The product felt stable and fully featured.
Reasons for Switching to GanttPRO
I think I tested almost all the products that I found on Google and other sites like Capterra that had a built-in Gantt feature. That was about 15+ over a period of a year. GanttPRO really tops them all thus far.
Industry: Computer Software
Company size: 2-10 Employees
Used

Daily

for

6-12 months

Review Source
---
Impressions after migration to GanttPro
Pros
First of all, I was impressed, that it has intuitive interface and I could start work without additional help. Second, After creation of tasks, I can easy see it on timeline. Before we used Trello, and developers track time inside the card. But here it was a bonus, that I can fill in the cost of hour for every team member and see not only the time, but all cost of task and project at all. I don't need to calculate it manual.
Cons
Sometimes after changing any parameters in the task it didn't save. But it was on start, now I know, how to do it correct.
Reasons for Choosing GanttPRO
Wider functionality to manage development and count costs and salaries
Reasons for Switching to GanttPRO
Jira was for me very complicated, Trello was good, but it don't has calculations of costs, it really saves a lot of time and clear for all Team members
Response from

GanttPRO

Alexandr, thank you for the positive review. If you will have any questions, feel free to contact GanttPRO support center.

Replied 14/05/2020
Industry: E-Learning
Company size: Self Employed
Used

Daily

for

Free Trial

Review Source
---
One of the easiest and useful online project management tool on the market
I am able to track timeline creeping using the baseline feature on GanttPRO which I find it extremely useful to update team members and stakeholders to explain the deviations.
Pros
The interface of GanttPRO software is easy to use and intuitive enough even for beginners. It allows you to plan and manage your projects by phases and task level. You can choose to assign task to team members who are working on the same project as long as they have an account with GanttPRO. When things goes wrong and there is a deviation on the project timeline, GanttPRO allows you to track these deviations against your baseline, in this way, you will be able to track the task and update stakeholders about the delays and make a decision if addition resources should be allocated to mitigate time creeping on the project timeline. It is simply easy to use and it works.
Cons
The trial time is too short to be of any use to anyone who is working on a real project. Sometimes it takes a completed project to convince stakeholders to buy in for the software.
Reasons for Choosing GanttPRO
Monday.com doesn't allow Users to track deviations on baseline.
Reasons for Switching to GanttPRO
GanttPRO allows Users to track deviations on baseline, which is a mandatory requirement for any Project Managers in my opinion.
Response from

GanttPRO

Louis, thank you for choosing GanttPRO! As for the trial extension, we can individually consider your application. Please, contact us in the live chat on the site or email at [email protected]

Replied 15/05/2020