About Sage Intacct
Sage Intacct is a provider of cloud-based financial management and accounting software. Sage Intacct's software solution is suitable for small to midsize accounting firms and can provide financial reporting and operational insights as well as the ability to automate critical financial processes. Sage Intacct cloud financial management solution manages all core financials and provides professional services to help implement Sage Intacct software. Sage Intacct delivers an array of core accounting applications such as a general ledger, accounts payable, accounts receivable, cash management, and order management to any accounting department or finance team. It also supports functionality for built-in dashboards, real time reporting, time and expense management, project accounting, revenue management, and global consolidations for multiple entities. We have focused solutions for the following industries: Nonprofit, Software and SaaS, Professional Services, Financial Services, Healthcare, Hospitality, Wholesale Distribution, Construction and Real Estate. With an open API structure, Sage Intacct's accounting solution provides integration with any CRM, payroll, POS, or ERP system such as Salesforce, ADP, and more. Pricing varies depending on the type of plan.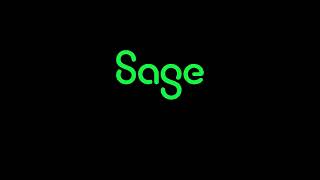 Sage Intacct does not have a free version but does offer a free trial.
Alternatives to Sage Intacct
Industry: Public Relations & Communications
Company size: 501–1,000 Employees
Used

Weekly

for

6-12 months

Review Source
---
Sage Intacct has allowed us to automate the entire scholarship process
The grant application process is much faster and more efficient thanks to Sage Intacct. There are many activities that we can now perform automatically that we previously had to do on paper, saving us not only time but also resources.
Pros
I love it because I can access the system not only from the computer, but also because it has a very complete mobile version. The pre-qualified applicants function saves us a lot of time, because the system automatically eliminates applications that do not meet the scholarship requirements. It has the option to export PDF and Excel files to share with administrators and collaborators. All schools, companies and entities that grant scholarships, I recommend this software, because it helps a lot to improve the whole system, taking it to the automatic and online form, incorporating all the information from a single system, improving the search of data from the participants and the whole system itself.
Cons
Its learning curve is a bit high, however, everything learned so far has been very useful. The software is not very intuitive, which further complicates the ability to fully automate grants quickly. Sometimes the system is cumbersome and you have to wait a period of time for it to restart.
Industry: Education Management
Company size: 51–200 Employees
Used

Daily

for

2+ years

Review Source
---
Great for multiple entities
This was a huge time saver.
Pros
This was great for managing the books of 18 separate entities. The ability to easily switch between companies and also create inter-company transactions (owed to/from, for example) was a HUGE time saver.
Cons
The way our company used/paid and allocated credit card charges we were not able to use the credit card part of the software.
Reasons for Choosing Sage Intacct
QuickBooks was not able to efficiently handle our growing companies any longer
Reasons for Switching to Sage Intacct
Sage Intacct checked off all the boxes of needs and wants that we created
Industry: Financial Services
Company size: 2–10 Employees
Used

Weekly

for

6-12 months

Review Source
---
My experience with Sage Intacct: Simplified business accounting
Overall, our experience with Sage Intacct has been positive and we have seen significant improvements in the management of our finances and business operations. Reporting features have been particularly useful for improving financial transparency and making more informed decisions.
Pros
I was very satisfied with all the features offered by Sage Intacct, in particular the ease with which I was able to integrate my existing business processes. The customizable financial reports and the automatic bank reconciliation feature were also very useful for me. In terms of use, the product was easy to understand and use from the start, thanks to an intuitive user interface and practical customization options. Overall, I highly recommend Sage Intacct to any company looking for complete and easy-to-use accounting software.
Cons
Although I generally appreciate Sage Intacct, there are some features that could be improved. First of all, I found that the user interface was not as intuitive as I would have liked, which took some time to learn how to navigate the system. In addition, some features such as project management could be more complete.As for integration with my existing business processes, it was a little difficult at first. However, with the help of Sage Intacct technical support, we were able to solve the integration problems.In the end, despite these negative points, I am satisfied with the use of Sage Intacct to manage my finances and business operations.
Industry: Accounting
Company size: 2–10 Employees
Used

Daily

for

2+ years

Review Source
---
Sage Intacct
I think that Sage Intacct is a decent accounting software to use for daily accounting activity. However, there is more affordable accounting software available.
Pros
While working in the cannabis industry, this was one of the only accounting software companies who were willing to work with us to set up an accurate and efficient accounting system.
Cons
We had issues correcting errors after the initial setup. For example, a coworker misspelled the class code "cannabis" and the implementation team told us it would take several thousand dollars to fix.
Industry: Media Production
Company size: 51–200 Employees
Used

Daily

for

2+ years

Review Source
---
Sage Intacct for Non-Profit
Overall we love the software. It's helped us advance our accounting operations in many different areas and move away from a majority of our paper processing. The product help and customer service has been good. However, we had a difficult renewal negotiation, and after we did sign the renewal, we did not hear from our account rep for almost a year until I reached out multiple times to be reassigned. The difficult renewal and lack of account rep support has soured me on the relationship some, but I like the product itself.
Pros
I like having multiple dimensions to tag transactions with. This has helped us budget and forecast at a very detailed level, which has helped us understand what our variances are and get rid of extraneous expenses. We also love that it is a cloud system, which helps us be mobile and flexible with when we use it.
Cons
We were not impressed with the prepaid module as it did not work well with our processes. We decided to discontinue using it and go back to tracking in Excel.The reporting is definitely a step up from Excel, but it can be inflexible sometimes and not the best for complex reporting.
Reasons for Choosing Sage Intacct
The software we had been using was very outdated and we needed a modern solution for our business.
Reasons for Switching to Sage Intacct
We liked Intacct's look the best. The reporting looked like it would suite us best.