About Mailchimp
Mailchimp is a web-based marketing automation service with millions of users worldwide. The application allows users to share newsletters on various social networks and track customer engagements. The application provides tools to create targeted emails, run Facebook ad campaigns, automate follow-ups and monitor campaign progress, among others. With Mailchimp, users can collect and analyze their email responses. The application offers graphical representations of data and customer interactions in various formats. Mailchimp allows users to design, share and track email newsletters from any location. With interactive drag & drop interface, users can create and share attractive email campaigns. The built-in analytics and reporting functionality allows marketers to monitor customer activities or generate ad hoc reports. Mailchimp also offers a mobile-based application for both Android and iOS devices. The application works as a shortcut to reach users' email marketing accounts, enabling users to receive campaign updates, add subscribers and remain informed about social media activity. The solution serves a wide range of businesses, from small e-commerce to big online retailers and is available on a monthly subscription basis.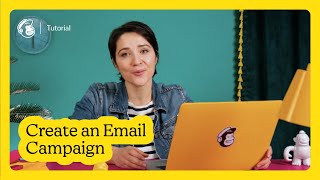 Mailchimp has a free version and offers a free trial. Mailchimp paid version starts at US$11.00/month.
Starting Price:
US$11.00/month
Alternatives to Mailchimp
Industry: Consumer Goods
Company size: 2-10 Employees
Used

Daily

for

2+ years

Review Source
---
A renewed classic
If you are a small business owner, an email marketing solution is one of the first tools you need to use in your e-commerce section. If you look on Google, you will find Mailchimp and others fighting for first place on the search. I tried all of them when I started on this, and Mailchimp was the only one for me that delivered a great set of tools for free on their first tier. This pricing model allows small businesses like yours to start without having to invest more money to begin operating. Then, after your business grows, Mailchimp stays with you, and their subscription tiers are affordable. So, if you are starting on email marketing and you have a small business, give Mailchimp a try, you won't regret it.
Pros
Mailchimp was my first approximation to a customer relationship management tool and, after many years, still is my usual selection and advice to other small businesses. It is an easy-to-use platform with a great development team who cares about its clients. In recent years the tool has evolved and added new features, all great additions.
Cons
Right now, nothing about Mailchimp is bad for my small business.
Reasons for Switching to Mailchimp
The free tier is more than enough to start for small business. The great thing about Mailchimp is the easy process to scale up, so if your business grows, Mailchimp is a great choice too.
Industry: Computer Software
Company size: Self Employed
Used

Weekly

for

1+ year

Review Source
---
Excellent Email marketing tool which gets a bit complicated at times.
Mailchimp has been a great boost for my small business. It has really great features which makes it really easy to stay in touch with clients while marketing brands, conducting research or sending an occasional newsletter. It is however quite difficult to navigate sometimes and can be a challenge for some users.
Pros
I started using MailChimp a while ago and I love all the ways it helps my small business. Firstly, I love how it is a nifty tool for keeping an eye on clients and effectively engaging with them. I like how it can be easily consolidated with many other software and the variety of languages it comes in. I think it's really nice and convinient that the software can be easily deployed from different types of gadgets and operating systems. I very much appreciate the auto responder option because it cuts out the manual labour that I would otherwise go through if I had to spend hours sending emails one by one. The survey builder is really great, market research can be done effortlessly so that new business strategies can be adopted after analyzing responses. I love the creative assistant feature because it makes some work easier and leads to better marketing which in turn grows sales. Lastly, as a small business owner, I found the pricing plans to be appealing and I was able to choose one which suits the needs of my business.
Cons
Mailchimp can get very complicated, I found the user interface to be really tricky for an ordinary user such as myself. Its easy to get lost in the confusing, esoteric jargon and customer service in my expirience isn't always quick to respond when you need their help. In as much as the automation feature is great, the way in which it is setup is very tricky. Lastly, the data management and manipulation features are a bit too limited.
Reasons for Switching to Mailchimp
It had the features which I needed for a particular task.
Industry: Printing
Company size: 11-50 Employees
Used

Monthly

for

2+ years

Review Source
---
Solid program, but cost and introduction of subscription pricing made it unviable for us
We still have a positive perception of Mailchimp. It served us well over a long period and was low-stress and reasonably priced. However, as they changed direction with the software (and pricing) it no longer became appropriate for email newsletters only. There is probably tremendous value for those who want to take advantage of segments and the more CRM like features!
Pros
Mailchimp is incredibly solid, the UI is familiar to many staff (so learning curve was slight), and they seemed to maintain high quality sending ip integrity (so open rates remained high). Other competitors we have tested over the years seemed more flexible with their sending quality, so we noticed sharp open-rate drops (even after warming up the list).
Campaigns were easy to setup and it was relatively easy to set up attractive emails (or pull in templates from elsewhere). Reporting made sense, and it was useful to be able to track client engagement over time.
Cons
We were very committed to Mailchimp over a long period (10+ years) but primarily for email newsletters. As the software developed, they continued to introduce more and more features, but in some ways this just complicated things for us. We used Mailchimp for infrequent mailouts to large mailing lists, and this worked well when they allowed you to buy adhoc credits. However, when they introduced subscription pricing only (arguably fair enough given all their new features) it made it entirely unviable to continue.
Reasons for Choosing Mailchimp
We switched because it was a much more robust solution, and easier to delegate email newsletters to staff (who don't necessarily have the tech background). Since Mailchimp we switched to Amazon SES with a front-end.
Reasons for Switching to Mailchimp
At the point we made the switch, Mailchimp represented the ideal value between value for money and ease of use (Amazon SES in particular had a much higher tech curve than we had the capability to deal with initially)
Industry: Computer Software
Company size: Self Employed
Used

Weekly

for

6-12 months

Review Source
---
A Comprehensive Review of Mailchimp: The Good, The Bad, and The Ugly
I use Mailchimp for my email marketing and have found it to be a very effective tool. It is easy to use and has a lot of features that allow me to customize my emails to fit my brand. I also like that I can automate my email marketing so that I don't have to spend a lot of time manually sending out emails. However, there are some downsides to using Mailchimp. First, it can be expensive if you have a large list. Second, the deliverability rates are not always great, which means your emails may end up in the spam folder. Overall, I think Mailchimp is a good tool for small businesses that are looking for an easy-to-use email marketing solution. If you want to send lots of emails or need more customization options, then it might not be right for you.
Pros
Mailchimp might be the most well-known email marketing platform on the market, but that doesn't mean it's necessarily the best one. Below, we'll talk about what we like and don't like about Mailchimp to give you the information you need to make an informed decision about whether this solution is right for your business. We'll also provide resources to help you compare pricing with other popular email marketing platforms, so you can find the right fit at the right price. Let's get started!
There's a reason why Mailchimp is one of the most popular email marketing platforms out there. Here are some of the things that make it great -It's easy to use.
— Mailchimp has an intuitive interface that can be used by anyone
— The pricing plans are designed for small businesses (more on this later)
— Mailchimp integrates with many other apps like Shopify, WordPress, etc.
— There are tons of awesome templates to choose from when designing your campaign or project, which helps you save time
— The autoresponder option is great for setting up drip campaigns or projects, so you don't have to spend hours manually sending emails every day/week/month
— Their customer service team is always available if you need help, and they're pretty responsive too. They also offer live chat if you want even faster help.
Cons
1. Mailchimp's user interface could be more intuitive. I often find myself feeling lost and having to search for features that should be easy to find.
2. The automation features are great, but they can be very complex and time-consuming to set up. I would love it if there were some templates or easier ways to get started.
3. Their customer support is inconsistent. I've had some great experiences, but also some not-so-great ones. It would be nice to have more consistent support.
4. Their pricing structure is a bit confusing and changes regularly. I wish it were simpler and more transparent. I think the free account is too limited and will probably lead most people to subscribe before they know what the limitations are.
The first plan – Basic – starts at $9/month with a 100 subscriber limit.
The second plan – Professional – starts at $19/month with a 1000 subscriber limit.
And the third plan – Pro Plus – starts at $29/month with no limit on subscribers.
Industry: Online Media
Company size: Self Employed
Used

Daily

for

2+ years

Review Source
---
A Great EMS To Streamline A Complex Content Marketing Funnel/Lifecycle
Pros
What I like most about Mailchimp is its ability to use in scale for businesses/missions of all sizes. I have worked on it for my own personal brand and upwards of deploying at 118 locations while also utilizing internally as a head of a marketing and creative design team. It integrates pretty easily with sooooo many other apps, which makes it a yes for me in a world where you need to build socials and your customer contact database simultaneously to getting the word out about whatever marketing need you send via email.
Cons
Sometimes the automation features can flub... as in an older version of a saved draft may send (rare occasion, sometimes user error but sometimes not) or specifically timed out emails for a time zone may send earlier/later than desired.
Reasons for Choosing Mailchimp
We wanted a less cumbersome, user friendly option that had a good reputation and didn't skimp on the features.