About TouchBistro
TouchBistro is an all-in-one POS and restaurant management system that makes running a restaurant easier. Providing the most essential front of house, back of house, and guest engagement solutions on one powerful platform, TouchBistro helps restaurateurs streamline and simplify their operations – allowing them to spend less time manually connecting the dots, and more time connecting with guests and growing their business. Built to meet the unique needs of the restaurant industry, TouchBistro is fast, reliable, and easy to use, and has all of the features restaurateurs need to increase sales, deliver a great guest experience, and save both time and money. By pairing innovative restaurant technology with an unparalleled dedication to customer support and success, TouchBistro has powered more than 29,000 restaurants in over 100 countries, and is a global leader changing the way restaurateurs do business.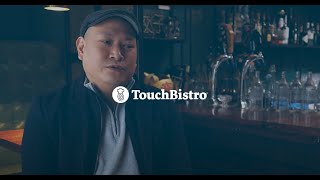 TouchBistro does not have a free version and does not offer a free trial. TouchBistro paid version starts at US$69.00/month.
Starting Price:
US$69.00/month
Alternatives to TouchBistro
Industry: Automotive
Company size: 201–500 Employees
Used

Daily

for

1+ year

Review Source
---
TouchBistro POS Review
When I first saw TouchBistro POS sponsoring restaurants on a Gordon Ramsey television show, I thought if he recommended it maybe we needed it as well. I am not at all disappointed by this decision I have made. Traditional tickets are out the door now thanks to this lovely system. You've made our business run smoother, which means more happy customers.
Pros
The TouchBistro POS system is a very easy to use. I don't find myself to be the best at POS systems, but the setup process was basically idiot-proof. Getting everything to work took way less time than I anticipated. Also, I have yet to see this POS system crash, even during busy hours.
Cons
Sometimes there can be a little lag when putting in certain orders. It seems like the POS system is sometimes just trying to play catch up with itself. We have noticed that moving from page to page oftentimes will slow it down. We have learned to not click as quickly now though.
Industry: Restaurants
Company size: 11–50 Employees
Used

Daily

for

2+ years

Review Source
---
Worst customer support - EVER
This is one of the most arrogant company's I've ever encountered. All along they've been treating me like they're doing me a favor and I'm bloody fortunate to pay them every month for a service that has now cost me in the thousands over the purchased hardware and rented software thousands.
Soon as possible, I'm off to another provider -- one that actually answers the phone before I have to shave again.
Pros
When it works, which is usually right up to the latest and greatest new "software update", its highly intuitive, its easy for the staff to handle, its easy for me to program, and has quite useful analytics attached.
Cons
It breaks A LOT - and always at the worst possible time, and their customer support would have to be five or six times better to just suck. First time it took them 7 HOURS to return my urgent tech support call - lost a dinner service. Next time it was 9 HOURS -- not only lost dinner... but we lost a lunch service too!!!
Then they started getting better... next time it was only 4 hours... called 10 minutes into the 7th game of the Stanley Cup finals [I missed the rest of the game]. To their credit, I had their support person call me back in 15 minutes [the time it takes to get from my house to the restaurant] - and he was able to fix the problem in just a tick over 90 minutes. Tonight it was 3 hours and 10 minutes before the call back came. I was on my motorcycle [don't talk or text while riding]... called back the number on the voicemail... only to find myself back in a queue. Its been 40 plus minutes so far... but fool that I am, I'm still hopeful.
Industry: Retail
Company size: 2–10 Employees
Used

Daily

for

6-12 months

Review Source
---
Disappointment
Customer support has long wait times - usually 40 minutes or more. You may have to talk to 3 or more people to get the right answer. It is very frustrating when you have high volume and issues and no one to assist you.
Expect chargebacks and no assistance. You have to log into several different systems to research the chargebacks. They do not send timely notifications and you only have 5 days to respond.
Payment Center has business hours and not customer support hours. If there is an issue with a payment that you have received, you will have to wait until business hours to speak to someone via email as they do not like to talk over the phone.
If your salesperson wasn't honest and you got locked into a contract, you have to ride it out. We were told that we could cancel at any time. I had an email but cannot find it so I am stuck for another 6 months. I also notified them that when the time is up, I want out. It is not the product that I was promised. I am very disappointed and would not recommend this product to anyone.
There are better US products out there. This is based out of Canada and the rules are different. I wish I had done more research...
Pros
I purchased, set-up and use the system the most. It was easy to purchase and onboarding was pretty simple.
Cons
They sold me the idea of a great product. We purchased it during COVID and were promised many bells and whistles. First issue - you have some features in the cloud and some features on the Ipad that don't sync. Features - so many features were missing when we signed up with Online Ordering - partial refund, Apple Pay, Google pay, order correction prior to order complete. The list goes on and on. They are definitely light years behing Toast, Square, and even Clover. We have Clover too and I was leaving them to go to Touchbistro. I am glad that we did not leave t
Response from

TouchBistro

Hi there, we are sorry to hear about your experience. Please call 1-888-342-0131 for our 24 hour Customer Support team, or send an email to [email protected] with your contact information and the name your account is under so we can look into things for you.

Replied 19/07/2022
Industry: Hospitality
Company size: 11–50 Employees
Used

Daily

for

2+ years

Review Source
---
TouchBistro
Pros
The features available are great and the POS is easy to use
Cons
There are glitches that arise once in awhile
Used

Daily

for

2+ years

Review Source
---
Silvercreek has benefited in many ways from using TouchBistro.
Pros
The most popular opinion from our staff is the ease of use with TouchBistro. The program needs barely any training assistance, staff picks up the location of menu items quickly, customers are impressed with the technology, and in a small space like our coffee house the size of the unit compared to our grandfather of a cash register we can host more treats for our customers.
Cons
We struggle with getting prompt response when in a stressful or urgent situation. Restaurant business is fast paced and requires immediate help, especially if we are stalled in being able to take payment or assist a customer in another way. Guests don't appreciate being asked to wait while we try to contact Touch Bistro unsuccessfully. Email response time is reasonable. We also struggle to offer emailed invoices directly from touch bistro without having to switch over our wifi, slowing down service. We are also struggling to have reliable synching on our online account to view sales reports.
Response from

TouchBistro

Hey, Haley!

Thanks so much for your review. Very happy to hear you're finding TouchBistro easy to use and your customers are impressed with the technology. Good for you for being on the cutting edge!

Please know that we hear your concerns and are actively working to add more certified, in-house, support staff on an ongoing basis.

If there's anything else I can do to make your experience even better, please do not hesitate to get in touch.

Replied 08/12/2017