About eWay-CRM
CRM tools within e-Way CRM are integrated with Outlook, allowing for further use and expansion of the system. With this software, marketing is done easily and efficiently because it can assist in creating strategic plans, sending bulk emails, generating leads and evaluation. It also has tools to have successful sales. The CRM, together with Outlook, stores data about the customers and allows users to access them. The software also offers a project management module that allows automation of the workflow. Additionally, assessment of the business performance is possible with the analytics tool available in this software. Professionals can also use it as a web application or via mobile devices. It works offline so employees can track business opportunities and engage with customers, even from remote locations.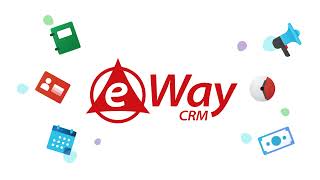 eWay-CRM has a free version and offers a free trial. eWay-CRM paid version starts at US$24.00/month.
Starting Price:
US$24.00/month
Industry: Environmental Services
Company size: 51-200 Employees
Used

Daily

for

2+ years

Review Source
---
A solid CRM package that is easy to implement and fully interactive with Outlook
We are pleased overall. The package has enough features to be very useful, and overall acceptance is a key to success. The initial acceptance gained by the package's simplicity were dampened by the Contact synchronization issues we have experienced. If you need something quick and easy to implement, eWay-CRM is a good choice. I suggest having an administrator assigned that has time to explore the way features work and to develop reporting.
Pros
We are a rep sales company, and were attracted to eWay-CRM because it was fully incorporated into Outlook, and this took advantage of everyone's familiarity with the Outlook interface. This made the package very easy to implement.
It was also priced attractively, and the number of users and cost side is easy to manage by the administrator (no complex contracts to manage).
eWay-CRM has the features required to track and manage our customers and the people (contacts) that we interact with at each.
It also has the ability to track sales opportunities through purchase and fulfillment to the project completion stage, which was one of the features we needed.
Cons
The package is light on pre-packaged reporting, which limits its usefulness right out of the box (although this may be a welcome blank-slate to some who want to create their own reports). The data is readily accessible and exportable, making that easy enough, but it means extra steps to make it useful.
It is an add-in to Outlook, which means it has (or creates) some quirky faults, failure-to-load, etc. Also, it is very particular about how you roll out updates, requiring a bit of a coordinated process.
Although it is fully interactive with Outlook, the coordination between Outlook contacts, the eWay-CRM Customer and Contact records, and external emails, can sometimes be ineffective, resulting in duplicate records.
Industry: Utilities
Company size: 2-10 Employees
Used

Daily

for

1+ year

Review Source
---
Tied at the Hip with Outlook
I've deployed eWay with 2 of our 3 salesmen. Still trying to get a feel for full extent to which we will utilize it. Eventually, will deploy it to the newer, third salesman -- but not sure that he will utilize. I was disappointed with custom report capability (without SQL programming), but when I learned to use the filters, my needs were met (for now). eWay offered to do the custom programming for a fee, but the bennefit didn't justify the cost. Overall, I appreciate the close integration with Outlook and, at the end of the day, that is what prompted me to select eWay over other alternatives.
Pros
We absolutely wanted (and found) an add-in to Outlook that would prompt for Sales Lead association upon sending an email. We can go about our normal business and it will prompt us for association -- as long as the contact is in the database.
Cons
Cost is higher than expected....but partly because I have to pay for extra storage.
- When we associate an email (or email chain) with a Sales Lead, all of the messages with that lead are stored on eWay.
- The problem is that we send and receive many large attachments.
- We wish there was a way to not store attachments.
Reasons for Switching to eWay-CRM
I liked the outlook integration...it didn't force me to change the way I took care of email.
Response from

eWay System

Hello Douglas,

thank you for the review. We are happy for your feedback!

Team eWay

Replied 01/11/2021
Industry: Construction
Company size: 11-50 Employees
Used

Daily

for

2+ years

Review Source
---
My eWay-CRM Review - A Great Experience
First , the use of eWay-CRM youtube tutorial videos are both well structured and informative. They provide excellent means to explore and learn about key features of their program. If you run into an issue you can email a application customer service representative to resolve a simple navigation issue via an email reply or asked to be called for a in-person explanation. An Application CSR has responded to my email inquiries usually within 6 hours or the following morning. My usual Application Customer Service Representative or eWay-CRM's job title designation; "Customer Success Manager", [SENSITIVE CONTENT HIDDEN], has been a great resource to assist me in addressing new features or navigation issues. If you determine that you would like a in-person online remote access learning session, that may be scheduled. The fee for an in-person zoom learning session is reasonable.
The bottom line is that my investment in eWay's CRM has simplified my daily organizational activity and help me enhance my marketing efforts and grow TRI-WEH Restoration's business.
Pros
eWay-CRM provided complete and affordable turn key migration of my 2013 Microsoft Outlook with Business Contact Manager database [Microsoft SQL server .bcm formatted database] to their CRM program. Most of their competitors did not.
The dashboard/display format for both Company and Contact information is complete and easy to change information fields. A photo field for each contact is displayed in both the laptop and phone App device. Having the photo integrated into the contact fields of my Apple iPhone App was very important in my decision to select eWay-CRM. Likewise, a key feature to be able to customize both the Company and Contact main dashboard/display view was important. Their software is very simple to both add and position the field on each page. For example on the main contact page I added a field to list the contacts' spouse and children plus a "general note field" to the right of the contact's name, company, physical address, email address etc.

After a 1/2 hour online training session with one of their Customer Success Representatives and with the help of their excellent youtube tutorial videos, I found the Marketing Campaign/Bulk email setup intuitive and relatively easy to complete. Simple metrics of the number of people who received a campaign/bulk email are provided plus mailing errors are placed in your email inbox at no additional charge.
Management reports to review members of your marketing/sales team activity are sufficient for my review.
Cons
Base on my current knowledge of the eWay-CRM software program, I have, to date, not found a method to link an email within my inbox to a one or more contacts other than the contact who sent me the message. I believe a feature where you can search for any contact within your database to attach a copy of this email message to their email history is of value. Currently, I copy and paste the "email text" within a journal entry for the contact that I want to record/link the email. This method involves several extra steps and is time consuming.
Industry: Management Consulting
Company size: 2-10 Employees
Used

Daily

for

2+ years

Review Source
---
A+++. The Best CRM Software in the Market
I was a 10+ years users of the obsolete, outdated, full of issues Microsoft Business Contacts Manager. The thing was free and Microsoft did not care to update it and discontinued it. I spend 2 to 3 months checking almost all CRM software I could find before selecting one to replace Microsoft Business Contact Manager, as I wanted to make sure I did this only once. I picked eWay-CRM and I picked right. Imported the old database without any issue and set it up and customize it myself, even though I have no IT background. Very easy to set up and to customize.
Pros
Things that I like the most: 1. Customization. You customize the forms, the views, the database, the workflows, and everything and use them whatever way you want to use them. Really. 2. The breadth of features. Whatever you want to do, eWay-CRM has a way to do it. 3. Customer service. You call customer service in the USA any time during working hours and [SENSITIVE CONTENT HIDDEN] will pick up the phone in 5 seconds and solve your issue pronto. 4. The stability. Windows 10 and Office have dozens of updates and changes. You can always count on eWay-CRM to be there, stable, available 100% of the time. 5. Reliability. Everything is backup in the cloud instantly. My data is safe.
Cons
I like eWay-CRM so that much that I cannot think on anything to change, except some very minor icon function changes I suggested in the online forum. Has not been changed because fellow users did not agree with my suggestion. I can live with that and recognize that that only changes with a lot of users support can be implemented.
Industry: Investment Management
Company size: 2-10 Employees
Used

Daily

for

1+ year

Review Source
---
eWay-CRM user review
Overall experience has been good, especially the ease of integration with my Outlook. Only negative experience has to do with the invoicing issues as outlined in the "Cons" section above.
Pros
It is well integrated with Outlook . As a result I don't have to worry about smooth and consistent synchronization with Outlook which was sometimes the case when using another CRM program.
Cons
Not much complaints with the program itself. However, I believe there is a lack of attention to detail with invoices. For example, was sent an invoice for trial period after being told it was free and we had to send multiple emails to have this addressed and charge reversed. Also when there was a simple mistake made of deleting a contact while trying to delete a note, was initially charged for 2 hrs labor to restore contact which seemed excessive (the charge was amended to 1hr labor after further inquiry).
Reasons for Switching to eWay-CRM
Ease of integration with Outlook
Response from

eWay System

Hello Sean,

thank you for your positive feedback.

When it comes to the data restore, if you press Delete, we really delete the record from our database (we're not Facebook). It's gone. In order to restore something, our support engineer has to spend significant time to put it back for you. Frankly, I am happy to hear that they made it within an hour. It's not always that easy.

Also, eWay-CRM contains a Captcha recognition feature that's designed to prevent people from accidentally deleting their data. Everybody needs to retype a code to confirm their intention.

Regards

Team eWay-CRM

Replied 19/02/2021