About Google Workspace
Google Workspace (formerly G Suite) is a cloud-based suite of collaboration and document management tools designed to help businesses manage video meetings, presentations, multi-person video calls and live streaming. Key features include access control, real-time chat, presentation streaming, two-way audio and video, private chat, calendar management, real-time editing, mobile access, and content management. Teams using Google Workspace can set up meetings and share links with staff members, clients or customers to facilitate communication for increased productivity. Participants can join meetings directly from a Google Calendar event or an email invite that includes all details about the event. Additionally, it offers a dial-in functionality, which enables employees to join meetings without an internet connection. Google Workspace facilitates voice and video conferencing through Google Meet, with support for up to 250 participants. Pricing is available on monthly subscriptions and support is extended via documentation, FAQs, forum, and other online measures.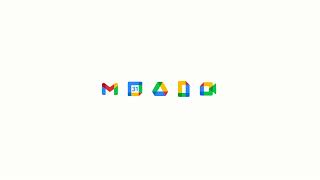 Google Workspace has a free version and offers a free trial. Google Workspace paid version starts at US$6.00/month.
Starting Price:
US$6.00/month
Alternatives to Google Workspace
Industry: E-Learning
Company size: Self Employed
Used

Daily

for

6-12 months

Review Source
---
A suite of solutions for entrepreneurs, teachers, organizations, and just about everyone
I love the features and applications of Google Workspace, but I am frustrated by the complexity of the dashboard.
Pros
I love that Workspace offers a variety of plans that are tareted towards specific kinds of users. I am a solopreneur, the Workspace suite includes any and everything I could possibly need including, meeting software, word processor, spreadsheets, slideshow, file storage, booking software, and more, all for one low monthly payment. That's Calendly, DropBox, Microsoft Office, Zoom and more all rolled into one.
Cons
The one thing I truly despise about the software is that you have to start a totally new account to use it. I have been using Google products for my business long before Workspace was a thing. I have a massive legacy of work in my original Google account and there is no easy way to migrate it to my Workspace account. It would be amazing if I could simply upgrade my current Google account to a workspace account.
Industry: Information Technology & Services
Company size: 2-10 Employees
Used

Daily

for

Free Trial

Review Source
---
A Comprehensive Review of Google Workspace: Tools, Features, and Pricing
Google Workspace is designed to help businesses and organizations solve a variety of productivity and collaboration challenges. Some of the business problems that Google Workspace can help solve include:1.Communication and collaboration: Google Workspace offers tools such as Gmail, Google Drive, and Google Meet that allow teams to communicate and collaborate more effectively. This can help improve efficiency and productivity by making it easier for team members to share information, work on projects together, and stay connected.2.File storage and sharing: Google Workspace includes Google Drive, a cloud-based storage solution that allows users to store, access, and share files from any device. This can help businesses and organizations reduce the need for physical storage and make it easier for team members to access and collaborate on files from anywhere.3.Document creation and editing: Google Workspace includes tools such as Google Docs, Sheets, and Slides that allow users to create and edit documents, spreadsheets, and presentations. This can help businesses and organizations streamline their document management and make it easier for teams to work on projects together in real-time.Google Workspace provides a range of tools and features to help businesses and organizations work more efficiently and effectively. Some of the benefits include improved productivity, improved communication and collaboration and reduced reliance on physical storage.
Pros
There are several things I like about Google Workspace:1.Ease of use: Google Workspace is user-friendly and intuitive, making it easy to use and learn.2.Wide range of tools and features: Google Workspace offers a variety of tools and features for productivity, collaboration, and communication, including email, file storage and sharing, document creation and editing, and video conferencing.3.Integration with other Google tools: Google Workspace integrates with other Google tools such as Gmail, Google Drive, and Google Calendar, making it easy to work and collaborate with others.4.Accessibility: Google Workspace is available on a variety of devices, including computers, phones, and tablets, making it easy to access and use from anywhere.5.Customization: Google Workspace allows you to customize your workspace and choose the tools and features that are most important to you and your business or organization.Overall, Google Workspace is a comprehensive and convenient productivity and collaboration suite that offers a wide range of tools and features for businesses and organizations.
Cons
Like any product or service, Google Workspace has some potential disadvantages that you may want to consider before deciding whether it is the right fit for your business or organization. Here are a few potential drawbacks to keep in mind:1.Cost: While Google Workspace offers a range of pricing options, it may not be the most cost-effective solution for all businesses or organizations. Depending on your specific needs, you may be able to find cheaper alternatives that offer similar features and tools.2.Compatibility with other software: While Google Workspace integrates with a variety of other software and tools, it may not be compatible with all software and systems. This could be a disadvantage if you are using software or systems that are not compatible with Google Workspace.3.Internet connectivity: Google Workspace is a cloud-based service, which means it requires an internet connection to use. If you don't have a stable or reliable internet connection, it may be difficult to use Google Workspace effectively.4.Limited customization: While Google Workspace allows some customization, it may not offer as much flexibility or customization as some other productivity and collaboration tools. This could be a disadvantage if you have specific needs or preferences that are not supported by Google Workspace.Overall, these are a few potential disadvantages to keep in mind when considering whether Google Workspace is the right fit for your business or organization. It's impo
Industry: Accounting
Company size: 11-50 Employees
Used

Weekly

for

6-12 months

Review Source
---
Useful tool
This is easy to use and helps with communication within the team.
Pros
I like the fact that you can share information and ideas easily with other team members
Cons
Sometimes the system runs slower than usual
Industry: Management Consulting
Company size: 11-50 Employees
Used

Daily

for

2+ years

Review Source
---
Great collaboration tool for any business!
It's a great experience and I highly recommended for organizations.
Pros
The feature that my team and I love the most is fluidity. The main reason is that you can be on any device and you have access to the same features which it really becomes handy with team members on the move.
Cons
Storage limitations - UpgradeableShare-ability for external users which in some way make sense keeping all files and information secure within the organization and having external providers and services it just add a few more steps.
Reasons for Choosing Google Workspace
Having all of the suite browsers powered reduces our total cost of ownership and increases the flexibility of our hardware requirements.
Reasons for Switching to Google Workspace
Easy to start with, to use and grow.
Industry: Broadcast Media
Company size: 201-500 Employees
Used

Daily

for

2+ years

Review Source
---
Amazing Collaboration Tools with Google Workspace
Overall, we have had a great experience with Google Workspace. It has helped us improve our collaboration and communication, and the user interface is easy to use and understand.
Pros
Google Workspace has enabled us to easily collaborate with our team members no matter where they are located. It has a great user interface that is easy to use and understand. We have been able to easily share documents and have conversations with our team members using Google Workspace.
Cons
The only downside to Google Workspace is that it can be a bit pricey for businesses with a lot of users. Additionally, the tools are not as advanced as other collaborative tools, such as Microsoft Teams.