About Google Workspace
Google Workspace (formerly G Suite) is a cloud-based suite of collaboration and document management tools designed to help businesses manage video meetings, presentations, multi-person video calls and live streaming. Key features include access control, real-time chat, presentation streaming, two-way audio and video, private chat, calendar management, real-time editing, mobile access, and content management. Teams using Google Workspace can set up meetings and share links with staff members, clients or customers to facilitate communication for increased productivity. Participants can join meetings directly from a Google Calendar event or an email invite that includes all details about the event. Additionally, it offers a dial-in functionality, which enables employees to join meetings without an internet connection. Google Workspace facilitates voice and video conferencing through Google Meet, with support for up to 250 participants. Pricing is available on monthly subscriptions and support is extended via documentation, FAQs, forum, and other online measures.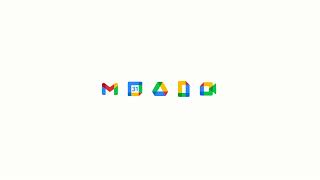 Google Workspace has a free version and offers a free trial. Google Workspace paid version starts at US$6.00/month.
Starting Price:
US$6.00/month
Alternatives to Google Workspace
Industry: Internet
Company size: Self Employed
Used

Daily

for

6-12 months

Review Source
---
Good Business Collaboration Platform
Overall, it is a useful service to use for document storage. Less so for anything more complex because you'll have to do it all yourself and won't be able to rely on the system to assist you identify, store, and recover documents. Pray that you never leave that company or organisation as well, as you won't ever be able to access your files exactly as they are on your drive and you'll discover that you've lost a lot of data about which you were unaware.
Pros
The most advantageous features of this programme are collaboration and online storage. Sharing a link to an uploaded content is another great technique to provide each user the appropriate security rights.Having everything in one location and beginning each day in a hub is incredibly convenient. That Google Sweet contains practically everything a business needs is what I appreciate about it the best.
Cons
Because of the potential for less customization and detail in the notifications, we occasionally need to review the Google Workspace notifications in-depth.
Reasons for Switching to Google Workspace
makes managing and processing data much easier and quicker, permitting for time efficiency, which has made my job much simpler. I adore the sharing and storage of files. You don't need a lot of experience to figure it out because it is so simple to use and intuitive. The ease with which you may distribute information and links to others makes it incredibly engaged with clients.
Industry: Marketing & Advertising
Company size: 11-50 Employees
Used

Daily

for

2+ years

Review Source
---
Dangerously Powerful
For solopenuers and smaller companies, just the drive, docs, sheets, slides, meet, and enhanced gmail and cloud functions should be enough to encourage and enhance collaborations from home to office to on the road (or wherever you need or happen to be). Secure cloud storage, reliable (always, always, always,) reliable secure backup/restore, and seamless, intuitively assisted integrations between platforms make this suite of tools a mecca of ease and efficiency. Your content isn't just where you expect it to be...it's also wherever else it knows you needed it to be. Careful you don't swim too far from shore though, there's no lifeguards on duty.
Pros
Using Google Workplace (formerly G-Suite, which is how I first knew it) is like never having to worry about "losing your_____ anything" ever again. Think Radar from Mash+JARVIS from Iron Man+MoneyPenny from Bond+ your best self and your conscience mixed together. All your stuff is where you need it, where you want it, and reminding you that's it there, but it could also be over here---and POOF, it's just there. No downloading, uploading, saving file as, flash drives, forgotten, mistaken, but it was right there. You don't have to do anything and it's not just still securely and reliably where it should be...but it's also wherever else you needed it to be...before you knew you needed it there.
Cons
Google Workspace is like a swiss army knife of productivity, but if you're not careful it can start to feel like you've fallen down the rabbit hole instead. There are just SO MANY options, features, integrations, and possibilities that it could lead to a lot of wasted time as well. Because it's so fabulous and feature rich you want to push it to all its possibilities, and see fully what it could do for you even more and even better...but Google Workplace doesn't really have a line between the shallow end and the deep end so to speak. Most average users can end up in over their head REALLY fast.
Industry: Management Consulting
Company size: 11-50 Employees
Used

Daily

for

2+ years

Review Source
---
Great collaboration tool for any business!
It's a great experience and I highly recommended for organizations.
Pros
The feature that my team and I love the most is fluidity. The main reason is that you can be on any device and you have access to the same features which it really becomes handy with team members on the move.
Cons
Storage limitations - UpgradeableShare-ability for external users which in some way make sense keeping all files and information secure within the organization and having external providers and services it just add a few more steps.
Reasons for Choosing Google Workspace
Having all of the suite browsers powered reduces our total cost of ownership and increases the flexibility of our hardware requirements.
Reasons for Switching to Google Workspace
Easy to start with, to use and grow.
Industry: Information Technology & Services
Company size: 2-10 Employees
Used

Daily

for

6-12 months

Review Source
---
Effective & Excellent Company management Tool
Pros
Google Workspace's domain email authentication is efficient and unlike any other, as it prevents emails from our domains from going to our users' and clients' spam boxes. This is a huge feature and advantage for us. We've used Webmail for many years, and one of our clients' and customers' major concerns is that our emails always appear in their spam folders and are always flagged. This was an issue for us as it prevented users from trusting us.Email marketing was the worst as we got no feedback as our emails are always flagged as spam, but ever since we switched to Google Workspace, the result has been awesome and very much appreciated.Secondly, I and my entire team loved the user and team management features, the Docs sheet integration, and the ability to collaborate, which was also excellent.Finally, the ability to integrate emails from other providers, add them to your workspace, and send them from your one account is also great, and the ability to create simple email aliases is awesome.
Cons
Some of the implementation and integration are technical, one will need to be technical and understand certain maneuvers to be able to integrate some features, such as integrating your domain to Google Workspace with DKIM and SPIF Setup. This can be simplified, and I don't ever see a rival to Google Workspace.
Reasons for Choosing Google Workspace
Google Workspace seems to have everything I need in one place without getting additional products to compensate for the lack of features I need.
Reasons for Switching to Google Workspace
Google Workspace seems to have everything I need in one place without getting additional products to compensate for the lack of features I need.
Industry: Information Technology & Services
Company size: 1,001-5,000 Employees
Used

Daily

for

2+ years

Review Source
---
Good collaboration solution
If you don't need integration with MS Office or other Microsoft tools it is a very good choice.
The price is very affordable.
Pros
The Google email management is one of my favourites mail solutions ever. It was made since the beggining to be 100% cloud and this is noticeable.
The search engine is brutal, they used the Google experience to create a very good search engine. You can find any mail in miliseconds.
Cons
The integration with Office was not really good.
Reasons for Choosing Google Workspace
We needed a cloud solution for email management and collaboration and in that time Google Workshop was the best option for us.
Reasons for Switching to Google Workspace
It was more mature on that time.