About Klipfolio
Klipfolio is a powerful analytics and BI platform used by thousands of businesses to make better decisions. Connect to any data source and centralize all your data in one place. Visualize, explore and distribute the data the way you need it. Build real-time, pixel-perfect data visualizations and distribute powerful custom dashboards and reports. Use formulas, functions, and advanced customization to transform and streamline your data and get your entire team on the same page. Klipfolio offers a wide range of services to help customers getting started:
Get up and running in minutes using 500+ pre-built templates and dashboards.
Our support team provides 1:1 onboarding and guidance, (priority) email support and a broad range of online resources and documentation.
The data hero team helps you learn how to build dashboards and reports with 1:1 training sessions.
Take advantage of our 900+ certified partners who have built dashboards and reports for thousands of Klipfolio customers.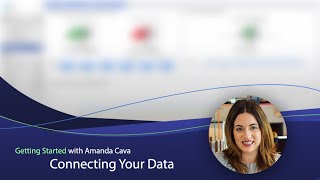 Klipfolio does not have a free version but does offer a free trial. Klipfolio paid version starts at US$142.00/month.
Starting Price:
US$142.00/month
Alternatives to Klipfolio
Industry: Human Resources
Company size: 11-50 Employees
Used

Weekly

for

1+ year

Review Source
---
Self-Service Dashboard, inexpensive but powerful.
We use Klipfolio as a whitelable dashboard service for my HR and healthcare clients. We have marketing analytics dashboards that help our clients understand the traffic, usage, and demographics of visitors to their HR pages. We also use custom created klips to keep our clients up to date on their talent acquisition process and the cooresponding metrics (KPIs) in recruiting. The most impactful klips our clients see are the custom ROI gagues set up to ensure our service is worth their limited budget resources.
Overall, the Klipfolio product has endless capabilities, but since we pay for a lower price service we are really left on our own to figure out the back-end customization of klip creation. The user knowledgebase isn't super well organized and I've found more luck watching YouTube tutorials when I need to create a more complex klip for a client.
Pros
I love that I can white-label the Klipfolio software so that my clients see my company branding when they login to view their metrics and marketing dashboards. Adding common data sources such as ATS, CRM, and Google Analytics is very easy and straightforward. The data visualizations offered are attractive and easy for my clients to understand.
Cons
Creating the backend of the dashboard is very daunting for someone who isn't very familiar with large datasets and coding. I have spent countless hours watching YouTube tutorials learning how to build out 'klips.' I've also paid a developer to create all the API connections, however they frequently need updated. I wish the administrator interface was more user-friendly.
Reasons for Switching to Klipfolio
We went with klipfolio for 3 main reasons: affordable entry-price point, self-service model, white-lable capability.
Industry: Information Technology & Services
Company size: 51-200 Employees
Used

Daily

for

1+ year

Review Source
---
Fully customizable KPIs when the out-of-the-box charts don't cut it.
Great experience overall. It definitely solved our needs to track the KPIs and financials across the company and department levels. We keep improving the dashboards and utilize new data as new needs arise.
Pros
Great way to keep track of KPIs and financials at company and department levels. Fully customizable data visualizations and the ability to get data from tons of sources. overall, very happy with the solution.
We are able to share key dashboards with each department lead and keep improving them over time as needs change.
Cons
It can be tricky for a non-technical user to parse the data and get the graphs and charts one is looking for. There is definitely a learning curve on how Klipfolio works, but the customer service is pretty responsive and are usually able to help and suggest ways forward.
The difference between Klips and Powermetrics is not immediately apparent, it's a lot of trial and error to figure out how to maximize each.
Reasons for Choosing Klipfolio
It's hard to track KPIs and get insights across on Excel
Reasons for Switching to Klipfolio
Flexibility to build custom charts and use very diverse data sources - alternatives were significantly more limited on sources and/or how to display some of the data.
Industry: Computer Software
Company size: Self Employed
Used

Daily

for

1+ year

Review Source
---
Dta visualization with tons of customization
Excellent
Pros
Ability to set up feeds and map data for formatting.
Cons
It doesn't handle cursor-based pagination, so will only display the number of records sent in the initial stream.
Industry: Marketing & Advertising
Company size: 51-200 Employees
Used

Daily

for

1+ year

Review Source
---
So much less than I expected
I wanted this to be the Marketing Analytics tool that ruled them all but at the end of the data I through it in the graveyard with Tableau, DashThis, and TapClicks.
Pros
Let me set the record straight. Klipfolio is an amazing tool if you refuse to use Tableau and you have a new database set up with all the data piped in. The price point is what sold me to onboard it with my current agency, sadly we chose Datorama because the API settings are limited and without a Database Administrator the tool can be somewhat useless at times.
Cons
No database to pipe in data from multiple sources. There are API connectors, but there are VERY limited. For example, Google DoubleClick's API won't let you pull 50% of the dimensions and metrics available in the reporting UI (Datorama's has around 80%, but they do a better job of implementing work arounds).
Response from

Klipfolio

Thanks for the honest feedback, Jordan. We're sorry you weren't able to achieve everything you'd hoped for in Klipfolio. We're not a data warehousing alternative, that's for sure.

Data prep has always been the most challenging aspect of BI. You may be interested in the new capability we have in Beta that allows you to model data and bring together multiple sources of data into building blocks that store the data points for your metrics. You can model 5 dimensions per metric by default and add more if needed. You can also pull together social media feeds that don't offer data history so you can see trends and immediately slice and dice your data by applying different visualizations and filters.

We hope you'll be back one day and in the meantime I wish you good success with the alternative solution.

Pam

Replied 26/03/2019
Industry: Research
Company size: 2-10 Employees
Used

Weekly

for

2+ years

Review Source
---
An agile tool to present high-impact results
I have been able to present information with high-impact results
Pros
The objects with which I can graph my KPi
Cons
I do not have an assistant to be able to make comparisons between data ranges, additionally an easy way to filter or focus on certain data
Reasons for Choosing Klipfolio
because the google datastudio tool that I used before did not allow me to show indicators with odometer type objects
Reasons for Switching to Klipfolio
presentation of the reports that I needed to develop