About ShipStation
ShipStation is a multi-carrier, multi-channel shipping solution designed to expedite the shipping process for online retailers. Features such as batch shipping, discounted shipping rates, inventory and customer management, and custom branding helps streamline order fulfillment. Import your orders from over 60 selling channels and let ShipStation automatically apply configurable presets and shipping options. Once you create shipping labels or send your orders to a fulfillment company like FBA or ShipWire, ShipStation transmits shipping statuses and tracking information to each selling channel. Managing customer communications can be time-consuming, ShipStation simplifies this process by offering customizable packing slip, email, and tracking page templates to provide a unique, branded experience for customers. Other features include detailed reporting, prefilled international customs forms, the ability to combine and split orders, and advanced user permissions and restrictions.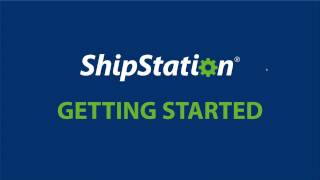 ShipStation does not have a free version but does offer a free trial. ShipStation paid version starts at US$12.95/month.
Starting Price:
US$12.95/month
Alternatives to ShipStation
Industry: Warehousing
Company size: 2-10 Employees
Used

Daily

for

2+ years

Review Source
---
ShipStation Is the Best e-Commerce Shipping Tool!
ShipStation was an excellent tool to help grow my small business. I am able to see orders from multiple stores that I operate. I have shipped over 20,000 items and I am still shipping products using ShipStation. The
Pros
It is by far the best e-Commerce tool for shipping and logistics. It helped me grow and run my business immensely. I was able to easily plug in the stores that I operate and it worked like a charm. It populated all the orders without any problem. I also liked the shipping discounts that it provided, as well.
Cons
I found it a little clunky to use at first. I had trouble navigating the orders. It is really a warehouse type of tool which I had to get used to. I had to learn to how to navigate using the software which didn't seem as intuitive as shipping on eBay or Etsy, for example.
Reasons for Choosing ShipStation
Stamps.com is also a mandatory subscription to utilize USPS postage. So technically I am still using it but I use it through ShipStation. Previously, I was just using Stamps.com by itself but was unable to connect accounts and get the amazing discounts that ShipStation provides me now.
Reasons for Switching to ShipStation
BigCommerce SUCKS. I used BigCommerce and set up an entire store only to find out that it is the worst service. It was terrible and I am so happy I made the switch to ShipStation from BigCommerce. BigCommerce is expensive and locked me into a platform that I didn't want to use. I had to completely redesign everything and wasn't able to use the shipping platform because it was just hard to navigate and poorly designed.
Industry: Broadcast Media
Company size: 11-50 Employees
Used

Daily

for

6-12 months

Review Source
---
ShipStation
Great addition to our team. Has increased the speed and efficiency that we can fulfill orders.
Pros
- Easy to use order fulfillment platform.
- Great customer service team.
- Batch print labels.
- Filter and view orders by a number of variables.
- Easy to setup with multiple shipping providers.
Cons
- Once orders are pushed over, edits to orders don't always sync so some have to be done manually.
- Orders with multiple packages have to be split manually.
Industry: Furniture
Company size: 11-50 Employees
Used

Daily

for

1+ year

Review Source
---
ShipStation customers need to beware
Horrible. It started off with every feature working great, until two months later when they rolled out "new version"s that removed or broke most of what we used the software for. Customer Service responded months later to my accounting outage just to say they werent going to do anything.
Pros
OMS, carrier, product, inventory and integrations
Cons
Everything. There isn't a single feature in ShipStation they haven't changed in the last two years and made worse. Integrations are broken and the team doesn't work on them. Order Management has become barren of features as they remove things instead of fixing them. You can't trust that a feature you rely on will be maintained. Customer Service group is absolutely worthless and the development team doesn't work on any request. The forums are a joke. Tons of people with tons and tons of people supporting their bug reports, feature requests, etc. and all being completely ignored by ShipStation.
Alternatives Considered
Shippo
Reasons for Switching to ShipStation
Accounting integration
Industry: Information Technology & Services
Company size: 11-50 Employees
Used

Daily

for

1-5 months

Review Source
---
It can be a game changer
The scanning features greatly improved our the speed and accuracy of our shipping process. Being able to compare pricing and ship to different carries from on platform it very beneficial.
Pros
It's pretty flexible and relatively easy to use. It works with all our existing equipment and systems. It links to Quickbooks to pull orders and provides the tracking information back. The scanning features greatly improved our the speed and accuracy of our shipping process.
Cons
Shipstation Connect does not AutoStart consistently. We have issues from time to time where we need to unplug and re-plug devices for Shipstation to recognize them. We do not have this issue with the same equipment and other systems.
Reasons for Choosing ShipStation
Better functionality, better and more reliable the working with 3 separate programs, price comparisons, and pack scanning.
Reasons for Switching to ShipStation
We do a lot of shipping and have a large Quickbooks file. Shipstar was too slow for us. Some of the other options were more complicated or did not have a good connection to Quickbooks.
Industry: Information Technology & Services
Company size: Self Employed
Used

Daily

for

2+ years

Review Source
---
Great product, good customer service, some initial printing speed issues
Good implementation experience, good usage, and good customer support. some minor label speed issues were eventually resolved, and the solution helped the business to scale tenfold which they could simply not have done without it.
Pros
Easy to implement, we used a 3rd party to help integrate with Sage200 and the data flow worked very well indeed, not immediate but fast enough for the business to get the order data via Sage200 into ShipStation, and integration with multiple couriers was simple. Customer service was helpful and did their best to help with every issue we had.
Cons
We had a number of label printing speed issues that despite best efforts the ShipStation customer service and tech support were unable to resolve - we eventually found out that we needed network label printers instead of USB printers as the USB caused a bottleneck, but it took a long time and a lot of testing to get to this conclusion.