About Lavu POS
Lavu is a Point of Sale solution designed for use by restaurants, bars, and nightclubs - from full-service, quick-service, and franchise restaurants, to food trucks, coffee shops, and lounges. Users can choose between bar, restaurant, and quick-service interfaces, each designed for the correlating environment. The system allows users to customize most aspects, including unlimited menu modifiers, custom menu item icons, and layout. Lavu gives establishments the option to implement tableside ordering, supports take-out and delivery routing, and offers rewards and loyalty through an integration with Loyaltree, as well as an in-house program. In addition to the POS, Lavu also gives users inventory management tools, including low-count warnings and an '86 countdown. Employee scheduling, shift-trading, and payroll reports are examples of what's offered for Employee Management. Lavu offers a host of sales, inventory and expense reports that can be accessed anywhere with an internet connection. Currently being used in 89 countries, Lavu can be translated into any language.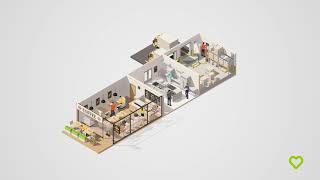 Lavu POS does not have a free version and does not offer a free trial. Lavu POS paid version starts at US$59.00/month.
Starting Price:
US$59.00/month
Industry: Food & Beverages
Company size: 51-200 Employees
Used

Daily

for

1+ year

Review Source
---
Best Restaurant Software Yet
Pros
-Love the ease of using an iPad
-Size of the icons
-Different color option icons
- Different categories available
-Ease of table organization
-Ease of checkouts
-Very well laid out
-Easy clock-in
Cons
-Hard signing process, customers complained
Response from

Lavu

Hi Taylor, thanks for your feedback! We love to hear directly from our customers, and figure out what can be improved and what is already working well!

Replied 11/07/2022
Industry: Wine & Spirits
Company size: 11-50 Employees
Used

Daily

for

2+ years

Review Source
---
Love Lavu and the team !
My experience with Lavu is second to none insofar as POS systems. We love this system and look forward to seeing the new implementation once released in November.
Pros
This software continues to grow with the customer demands. We seem to never be outdated or lacking. The servers have an ease of use on the floor with the iPads at table side. We love the software so much so that we will be implementing it at two other facilities.
Cons
There are cons to each software but there is not a dealbreaker for us with this software. It continues to grow and with that growth sometimes there seems to be the older than time conflict between tech and accounting due to reports however, the Lavu team are able to populate these reports in a timely manner. We have gotten everything we need from this program to meet the consumer demand of our growing winery.
Reasons for Switching to Lavu POS
The service team was extremely helpful in designing the system to meet our needs. Ironically we are more busy than we ever have been and this software and the tech team have been amazing in helping us realize the potential of what we can do with this software and realize efficiency through growth. We are happy to have made this decision.
Response from

Lavu

Hi Gladys, thanks for your feedback. We appreciate hearing firsthand from our customers, and it really helps to hear what works so great and what can be improved upon. We appreciate your business and we thank you for being a loyal Lavu customer!

Replied 11/07/2022
Industry: Restaurants
Company size: 11-50 Employees
Used

Daily

for

2+ years

Review Source
---
My experience with Lavu
I have been very satisfied with this company.
Pros
The ease of navigating through all the different functions available.
Cons
I really haven't found anything that I have felt is worth complaining about or suggesting changes.
Response from

Lavu

Hi Cindi,

Thanks so much for reaching out and taking the time to provide us with valuable feedback. The Lavu team really appreciates hearing about your experience. Please do not hesitate to reach out if you have any other questions.

Replied 04/11/2022
Industry: Food & Beverages
Company size: 51-200 Employees
Used

Daily

for

2+ years

Review Source
---
Underdeveloped and unsupported
I deployed LAVU POS at three of my restaurants several years ago. Initially the basic product was well supported and reasonably easy to use.
About the time of the pandemic everything changed. The US based customer support staff disappeared and was replaced by a call center in India, our monthly fees nearly doubled (in the middle of the pandemic!) and LAVU rolled out Menu Drive, an online ordering platform, which we subscribed to.
The biggest problem is that there is little to no integration between Menu Drive (which they purchased from a third party) and the LAVU POS. So any changes you make to pricing or item availability on your POS will not show up in Menu Drive. This was extremely frustrating. Menu Drive itself appears a very rough and amateurish clunky and visually unappealing effort.
In addition to the constant frustrations with MenuDrive, we began to have major problems with printers randomly going offline several times a day. My managers made endless calls to the LAVU customer support center in India, often waiting hours to get through. On the rare occasions that they were able to reach someone the solutions offered were basic and ineffective. Several times we had to close the restaurant because we were unable to keep LAVU operational for an entire day.
Between the lack of customer support, the inherently low level of design/functionality in both LAVU POS and Menu Drive, the relativly high monthly cost, I would say avoid at all costs!
Pros
Not much to like here. It is overpriced, underdeveloped, and largely unsupported.
Cons
1. The online platform (Menu Drive) and the POS are totally unintegrated. They were built by different companies and don't communicate.
2. Effectively (in our experience) there is no customer support. There is a call center in India but you may have to wait hours on hold and the limit of their technical expertise seems to be, "try turning it off and then on again."
3. Our salesperson quit responding to calls and email right after the sale was made and only resurfaced when there was yet another new LAVU product to try to sell to us.
Response from

Lavu

Hi Daniel, thank you for letting us know about your experience with Lavu. First and foremost, we are sorry to hear the changes to the product (including MenuDrive) did not benefit you as they were intended. We now have customer service representatives in Mexico City, India, Tampa, and New Mexico to insure our 24/7 support line is answered. If we can help in any way, please reach out.

Replied 07/07/2022
Industry: Restaurants
Company size: 11-50 Employees
Used

Daily

for

2+ years

Review Source
---
Seafood restaurant
Lavu has made it much easier for our restaurant to handle the influx of customers during the summer months
Pros
Used Lavu as our Point of Sale for years, I really like how easy it was to use and how portable the iPads are. Simple setup, we got it done ourselves in a few hours. Support team always there if we need it.
Cons
If wifi is flaky, system slows done, especially in busy times
Response from

Lavu

Hi Mia, thank you for your feedback! It's great to hear how well Lavu has worked for your restaurant and staff. Please reach out if you have any questions!

Replied 17/08/2022