About Combo
From HR scheduling to payroll, Combo (ex-Snapshift) is the HR application that simplifies the daily life of deskless workforce & managers. With more than 8000 customers, Combo (ex-Snapshift) is the perfect HR application for brick & mortars companies (traditional catering, fast food, bakery, retail, food trade, hospitality, sports & leisure etc.). Combo (ex-Snapshift) provides a multi-devices SaaS application with a lot of features : Employee Scheduling, Shift Management, Shift Notifications, Time & Absence Tracking, Productivity Management, Payroll Management, Time Clock Application etc.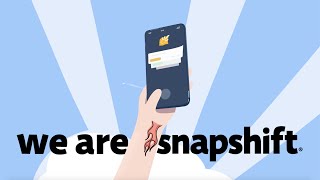 Combo does not have a free version but does offer a free trial.
Industry: Marketing & Advertising
Company size: 2–10 Employees
Used

Daily

for

1-5 months

Review Source
---
Software to plan efficiently
Most likely I will recommend this software to knowledge in need
Pros
The software interface is very easy to adapt and much simple in use
Cons
Personally I had no problems to suggest with the use
Industry: Restaurants
Company size: 11–50 Employees
Used

Daily

for

1+ year

Review Source
---
Indispensable !
Je me sers de Snapshift/Combo tous les jours de la saison pour le plus grand plaisir du staff qui lui fait entièrement confiance. En temps normal, il est fastidieux de faire des plannings mais le fait de pouvoir les dupliquer est une vraie avancée. J'adore ce logiciel dont je ne saurais plus me passer dans mon rôle de DAF. Une fois toutes les informations rentrées en début de saison, tout roule. Et d'une saison sur l'autre, les profils sont enregistrés donc pas besoin de refaire le travail.
Pros
La gestion du planning au quotidien, le décompte d'heures, les informations données, le registre du personnel en ligne, le pointage... etc, la réactivité du pôle d'aide
Cons
Que tout soit consigné, enregistré donc lorsque l'on fait des erreurs, tout est gardé en mémoire. C'est pour moi un outil de gestion interne mais je ne le mettrais pas dans toute les mains ...
Industry: Restaurants
Company size: 2–10 Employees
Used

Daily

for

2+ years

Review Source
---
Snapshift et son utilisation
C'est un logiciel que je le sers tous les jours et j'apprécie vraiment ce logiciel qui me sert dans la gestion RH et j'aime le fait de faire pointer les collaborateurs
Pros
Ce que j'aime chez Snapshift c'est la facilité de créer un planning avec les alertes dans le cas du non respect du code du travail et adapter à notre convention collective J 'aime également pouvoir suivre la masse salariale. Le pointage est un point fort également.
La création du salarié est aussi un atout
Cons
Je l'avais signalé, j'ai deux apprentis et malheureusement leur salaire est chargé dans la masse salariale alors que je ne paie pas de charges.
J'aimerais également pouvoir créer les contrats de travail sur Snapshift.
Response from

Combo

Bonjour Romuald, merci beaucoup d'avoir pris le temps de nous noter ! On est ravis de vous accompagner au quotidien dans votre organisation ! À bientôt sur Snapshift !

Replied 09/09/2022
Industry: Retail
Company size: 2–10 Employees
Used

Daily

for

1+ year

Review Source
---
Un bon prix pour un logiciel performant.
Organisation des plannings rapide et modulable
Pros
Simplicité d'utilisation
Rapport qualité prix intéressant
Service support réactif
Données en relation avec la loi et la convention collective de l'activité
Cons
Manque de possibilité d'analyse de données.
Compatibilité avec les logiciels périphériques limitée (logiciel de caisse par exemple)
Support uniquement numérique. Besoin par moment de clarifier des points et d'échanger avec des techniciens sur le logiciel
Response from

Combo

Bonjour Karim, merci de votre retour :)
N'hésitez pas à faire part à nos équipes de vos suggestions. Nous serons ravis d'échanger avec vous sur ce sujet, à l'écrit comme par téléphone ! ;)
À bientôt sur Snapshift !

Replied 04/03/2022
Industry: Restaurants
Company size: 51–200 Employees
Used

Daily

for

2+ years

Review Source
---
SNAPSHIFT - C'est la vie :)
Je gagne du temps dans l'élaboration de mes plannings, de mes instructions de paie, tout est automatisé et un petit plus avec les différents rappel du respect des règle de notre convention collective.
Pros
Pour simplifier, tout ce dont j'ai besoin pour la gestion de mon personnel, je le retrouve dans Snapshift.
Cons
Au tout début le logiciel était un peu lent avec le manque de mémoire vive de nos ordinateurs.
Response from

Combo

Bonjour Santiago, merci beaucoup pour votre retour. On est ravis de vous aider à optimiser votre gestion au quotidien ! À bientôt sur Snapshift !

Replied 26/08/2022