About Oleeo
Oleeo provides an enterprise-wide Recruiting Enablement platform. With intelligence built-in, Oleeo is your recruiting force multiplier, letting you leverage data and automation to make great, diverse hires more efficiently and effectively, every day. With Oleeo you reduce recruiter workloads while nurturing, hiring, and redeploying high volumes of candidates. Tailor recruiting workflows allow the user to pinpoint and fast track top candidates, and to better engage candidates for the future. Inform and hardwire Diversity & Inclusion into your recruiting strategy. Oleeo's Recruiting Enablement platform includes solutions to attract, source, select, engage, hire, and onboard employees. With capabilities in volume recruiting, campus recruiting, event management, virtual recruiting, interview management, redeployment, internal mobility, intelligent candidate selection, de-biasing job postings, and talent acquisition insights, Oleeo offers the most comprehensive Recruiting Enablement platform. Today over 400 employers use Oleeo. Learn more at www.oleeo.com.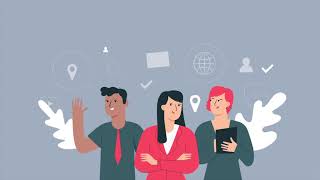 Oleeo does not have a free version. Oleeo paid version starts at US$36,000.00/year.
Starting Price:
US$36,000.00/year
Pricing Details:
Contact Oleeo for pricing details: https://www.oleeo.com/info/book-a-demo/
Industry: Hospital & Health Care
Used for

2+ years

Review Source
---
Worked w/ WCN for years, as a customer & as a partner, they consistently deliver measurable...
Pros
When I was the Head of Accenture's HR Technology Strategy practice, I would tell my clients that with SaaS it is really about partnership and to focus on the company: the vision, the road-map and the people who will deliver the services.
Founders have a vision focused on delivering exceptional user experiences for recruiters, hiring managers and candidates. The results of this vision is a product that integrates the elements of ATS, TRM and Event Management into a single toolkit that provides a consumer like, friction-less experience.
Many companies are good software companies, but a lot of good software companies fall short is on the delivery of the second "S" in SaaS: "Service".
As head of HR Technology at an investment bank, I implemented the WCN's Emerging Talent product. The level of service and support that I received from WCN during the implementation, the launch and most importantly, post go live - was second to none. At Accenture, I never heard from any of the clients that I worked with that they had a bad experience with WCN's service.
WCN are not just a team of software engineers, they are also recruiting practitioners.
Industry: Sports
Company size: 11-50 Employees
Used

Daily

for

1+ year

Review Source
---
Intuitive, user-friendly, nimble, innovative.
Pros
Interface is extremely intuitive and functional for high-volume applicant tracking. Admin interface easy to learn and provides ownership of base level system updates. Well-established training agenda. Leadership and support team are subject matter experts and leaders in their field - international client base brings broad perspective on best practices. True consultants in guiding the build for long-term sustainability.
Cons
Would like to see functionality built out to manage internal recruiting contacts that are integral to campus recruiting process, as well as additional onboarding features.
Industry: Staffing & Recruiting
Company size: 1,001-5,000 Employees
Used

Daily

for

1+ year

Review Source
---
Lead Recruiter review
Our immediate contacts are supportive and offer advice as required and in a timely manner.
We are included on development calls to improve the service
Would like to be able to have knowledge of best practice - how do other companies use the system
Pros
Offer tools work well
Managing applications and creating initial vacancies using templates is fairly straightforward
We can self config some of our changes
Cons
We are unable to integrate video interviewing and/or teams invites directly through software. Interview function not as intuitive as we would like, needs several steps. There is an add on video interview function but this is unsupported and unsuitable for our business.
Unable to quickly cancel an interview if an applicant has cancelled - need to record cancellation.
Ad hoc interviews do not allow you to assign what state of interview it is, and this is important for reporting
We are unable to bulk upload vacancies in a way that works for our business, and this is a large part of our recruitment
Reporting functions are not always intuitive
When managing duplicates, unable to assign the applicant email choice (systems wants to merge back to original email) this doesn't always work for applicant.
Used

Daily

for

2+ years

Review Source
---
WCN provides a good customer service and has been a great partner through a large amount of...
Pros
The software allows us to implement technically complex solutions which helps us navigate the regulatory environment in which we operate.
Cons
We cannot configure the system ourselves, while for big changes the depth of knowledge from the development team is necessary. For smaller changes (updating a recruiter list etc.), not being able to quickly do this ourselves and having to navigate pushes lengthens the delivery time.
Industry: Government Administration
Company size: 5,001-10,000 Employees
Used

Daily

for

2+ years

Review Source
---
Oleeo ATS System
Excellent, support and account management is always responsive. Customer Success team are well informed and able to help develop your first thoughts into improvements.
Pros
Quick and straightforward to implement, self configuration is simple to learn making the system as flexible as you could need.
Cons
Meets all of our needs so there is little not to like