About Paycom
Paycom offers user-friendly HR and employee-driven payroll technology to enhance the employee life cycle, in a single software. Paycom drives efficiencies, increases data integrity and gives employees power over their HR information through a self-service app. Employees already manage their timecards, PTO, benefits and more. Now they can own their payroll, which results in improved accuracy, reduced employer liability, increased process oversight and unparalleled employee insight into their pay.
What is Paycom?
Paycom is a human resource and payroll software that provides talent acquisition, talent management, time and labor management and more.
How do I use Paycom?
Paycom helps users automate the entire process of talent acquisition. It includes a fully featured applicant tracking system that automatically posts to online job boards and filters out unqualified candidates. The onboarding process is self-serve, assigning candidates checklists and online forms to be completed. The system automatically finds tax credits and monitors the federal tax code for any updates. The automatic payroll system allows employees to manage their expenses through an intuitive app. Paycom also allows users to conduct background checks and e-verify candidates.
Who uses Paycom?
Paycom is used by CEOs, owners, finance executives, HR managers, IT decision makers, operations executives, and payroll managers.
How much does Paycom cost?
Contact Paycom for pricing details.
Does Paycom have an app?
Paycom has an iOS and Android app, called Beti, for employees to manage their benefits, expenses, and payroll.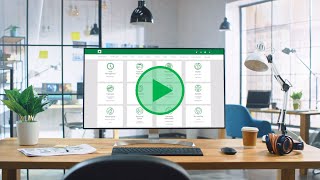 Paycom does not have a free version.
Industry: Nonprofit Organization Management
Company size: 501-1,000 Employees
Used

Weekly

for

2+ years

Review Source
---
User friendly - yet powerful.
When my organization switched to Paycom, I was one of the first people to learn how to use the system as a staff trainer. The process was quick and painless, and I was able to use the user-friendly interface to provide knowledge transfer to a wide variety of staff. Personally, I find the interface enjoyable as I manage my own time and benefits. I use the desktop application, as well as the mobile interface - both being simple and easy.
Pros
I have used other payroll/HR/Benefits applications, and Paycom has been the most useful by far. As a middle management end-user, I have found that navigating through the employee and client portals to be simple and efficient, which is something that is quite helpful in our fast-paced environment. As a staff trainer, Paycom is also easy to teach to our front-line staff who have a wide variety of experience with the use of technology.
Cons
I really cannot say that there is anything major that I dislike about the software. A minor aggravation can occur when you login to the application (we do not use a SSO) from a new terminal, and you must answer security questions with perfect syntax, lest you be locked out temporarily.
Response from

Paycom

Casey, thank you for the review! We are so glad that you are enjoying your Paycom experience! Please, feel free to share any additional feedback you may have with us at [email protected]

Replied 09/12/2019
Industry: Computer Software
Company size: 501-1,000 Employees
Used

Daily

for

6-12 months

Review Source
---
Better Options Available
We knew things were going south when our account manager said in a recorded training session that "we were the worst clients ever!"
Pros
Paycom is easy to use, and implementation is painless.
Cons
Prior to signing our contract with Paycom, we made sure that the inclusion of an api connection to our data was written in the document. It was only after implementation that we found out about the PII limitations.
Response from

Paycom

While we are glad to see that our product has been easy to use and that implementation was a positive experience, we are disappointed to read about your described experience with your specialist team. We hold our product and dedicated specialists to a high standard, and we'd like to learn more about your review. Please reach out to us at [email protected], and a member of our team will be in touch.

Replied 10/01/2023
Industry: Construction
Company size: 51-200 Employees
Used

Daily

for

6-12 months

Review Source
---
The black hole that is Customer Service in Paycom
The experience has been bad. They don't support their small to mid-size customers. The people are nice but the business plan and structure is a mess.
Pros
The payroll portion seems to work well. We don't have to call for help often and it is pretty user friends.
Cons
The software is complicated and customer service is not available through Paycom. We have been working for 6 months to get the 401k feeds correct and we are still struggling. It may work but who knows if you can't get help.
Reasons for Choosing Paycom
Wanted more functionality
Reasons for Switching to Paycom
They sales person convinced me that their customer service was great and the structure put customer service first. She doesn't work there any more.
Response from

Paycom

Our support teams are dedicated to providing world-class service to each client. We connected with your client team to ensure your concerns have been addressed, but please feel free to reach out to us at [email protected] if we can be of further assistance. We're proud to be your HR provider and look forward to partnering with you on all your business's needs.

Replied 27/08/2021
Industry: Hospital & Health Care
Company size: 201-500 Employees
Used

Daily

for

2+ years

Review Source
---
Paycom
Pros
Hourly employees can update their timecard through a punch change request option. This puts total responsibility back onto the employee for corrections rather than relying on supervisors to update. Supervisors only need to approve the request rather than complete the change.
Cons
Monthly changes to software sometimes create more work than reduce it. Paycom talks about "Best Practices" and "Efficiency" but then makes changes that reduces efficiency.
Response from

Paycom

We're glad that Paycom has served your organization while you and your team dedicate your time to serving the community. We appreciate your honest feedback, and we'll share it with our team. Thank you for taking the time to leave us a review, Trina!

Replied 11/11/2022
Industry: Banking
Company size: 51-200 Employees
Used

Daily

for

2+ years

Review Source
---
Easy to use
Since our company switched to Paycom, everything that has to do with getting paid, from benefits to clocking in and out is at my fingertips. It is easy to use.
Pros
It allows the user to clock in on their phone, look at a paystub, request time off.
Cons
There is really nothing that I don't like.
Response from

Paycom

Our goal is to simplify the employee experience by empowering employees to own and view their information in one easy-to-use platform. We're delighted to know you're enjoying these features in your daily work life, and we're thankful you took the time to leave us your review!

Replied 17/01/2023