About NetSuite
With an integrated system that includes ERP, financials, commerce, inventory management, HR, PSA, supply chain management, CRM and more – NetSuite enables fast-growing businesses across all industries to work more effectively by automating core processes and providing real-time insights into operational and financial performance.
What is NetSuite?
NetSuite is an all-in-one cloud business management solution that helps more than 34,000 organizations operate more effectively by automating core processes and providing real-time visibility into operational and financial performance. With a single, integrated suite of applications for managing accounting, order processing, inventory management, production, and supply chain and warehouse operations, NetSuite gives companies clear visibility of their data and control of their business.
Who uses NetSuite?
NetSuite is used by more than 32,000 customers across 200+ countries. Ideal for rapidly growing companies of any size in any industry needing a foundational financial management system that can scale and adapt as the business expands. From start up to IPO to global expansion, NetSuite supports every stage of your business journey.
How do you use NetSuite?
NetSuite is a cloud-based system, which can be accessed through an internet connection. There is no additional hardware, software installations or downloads necessary to use the software. Role based dashboards provide a quick and easy way to get real time information to help run the business.
How much does NetSuite cost?
Users subscribe to NetSuite for an annual license fee. Your license is made up of three main components: core platform, optional modules, and the number of users. There is also a one-time implementation fee for initial setup. As your business grows, you can easily activate new modules and add users.
Does NetSuite have an app?
Available for IOS and Android, NetSuite's mobile app is designed with a mobile-first UI for key workflows and support push notifications for time sensitive actions, allowing users to streamline work on the go.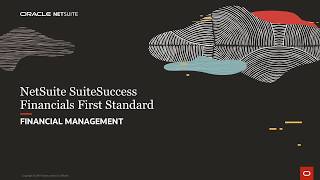 NetSuite does not have a free version.