About 360Learning
360Learning is the easiest way to onboard new employees, develop frontline teams, and train your network of customers and partners–all from one place. Our learning platform combines collaborative tools with the power of an LMS, enabling high-growth companies to unlock learning based on collective expertise instead of outdated eLearning. With 360Learning, Learning and Development teams drive culture and growth through Collaborative Learning. Create courses in minutes, not months Business is moving faster than ever. Create courses that stay one step ahead with our collaborative authoring tool. Any format, assessment, or subject-matter expert is a click away Learn from the people who know your business best There's a war for attention and top-down corporate learning is losing. People-driven, collaborative experiences are winning. Watch your course completion rates soar when you connect learners with subject-matter experts. Scale adoption with relevant, personalized learning Training that isn't adapted and personalized will go unused. Scale adoption of your learning programs by empowering team managers and leaders to be learning champions. 360Learning powers the future of work at 1,500 organizations. Founded in 2012, 360Learning has raised $41 million with 200+ team members across New York, Paris, and London.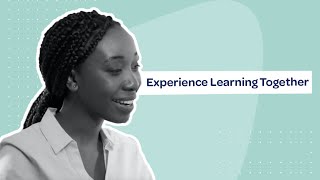 360Learning does not have a free version but does offer a free trial. 360Learning paid version starts at US$8.00/month.
Starting Price:
US$8.00/month
Pricing Details:
100 users: $690 monthly 500 users: $1,800 monthly More users? Let's talk.
Alternatives to 360Learning
Industry: E-Learning
Company size: 11-50 Employees
Used

Daily

for

2+ years

Review Source
---
5 years of honeymoon !
360Learning plateform gave us the recipient our contents needed to reach their maximum impact.
Pros
I work for a french environmental and social NGO and we have more than 160 000 people on our 360learning plateform.
We launched one MOOC per year over the last 5 years, and several online training for our customers, amongst them CAC40 companies.
We were able to launch MOOCs with 40 000 participants easily : no need to know the website perfectly for a trainer to create contents, it is intuitiv and so easy ! The quality of the hotline we were expecting with so many participants was present : quick (most of our questions were answered within 24 hours) and reliable.
The tools provided with the plateform (tracking, customisation, emailing,...) allows us to efficiently follow our participants and custom the animation to fit their paths.
That allows us to reach an average completion rate of 14% on our MOOCs, and our 2019 MOOC was elected MOOC of the year in France by a panel of professionals.
Cons
on SPOC or COOC, we have every features we require. For our MOOC, we miss a participants map and the ability for participants to contact each other on a similar territory. but we are conscious this need is very specific for our needs.
Industry: Computer Software
Company size: 201-500 Employees
Used

Daily

for

2+ years

Review Source
---
360Learning JVS GROUP Review
The objective is to progressively digitalize all our training content while integrating a better pedagogy with activities that allow us to improve the learner's engagement and feedback.
We are in the process of changing our methods of supporting our customers and we are going to digitalize our modular training catalog and exchanges through chat.
We meet the needs of mass training for our customers and we integrate the content of the platform into our new commercial offers.
Pros
Its ergonomy and reliability. The platform is easy to use for the learner when they are registered for a course.
The possibility to map skills.
Administration is relatively simple but it must rely on well-defined roles to create and manage courses.
Cons
Lately, the deletion of labels for custom fields and the search via custom fields.
Filtering via labels was very practical, in particular for the user accounts, groups, managers management, ect…
The transition to custom fields takes time but it's quite simple.
Industry: Professional Training & Coaching
Company size: 2-10 Employees
Used

Monthly

for

1+ year

Review Source
---
Une plateforme complète et évolutive
360Learning nous a permis d'apporter une réponse qualitative à nos clients, en terme de personnalisation des groupes et des possibilités d'interactions entre l'animateur de la session et les participants.
Dans le cadre d'une formation continue intra-entreprise, les possibilités offertes de collaboration, n'ont pas malheureusement pas été exploitées par les apprenants.
Pros
Les multiples fonctionnalités permettent de construire des parcours quasiment tels qu'on peut les imaginer en préalable.
L'évolutivité de la plateforme en terme de possibilités et d'ergonomie est un réel atout.
L'écoute et la réactivité des service technique et commercial, ainsi que la personnalisation des contacts, sont très agréables.
Cons
Certaines manipulations ne sont pas très logiques, par exemple, entre Parcours et Chemins.
L'expérience utilisateur pourrait encore être améliorée par une interface plus intuitive.
Manque de souplesse dans la gestion des sessions. Les modifications effectuées sur des modules faisant partie d'une session ouverte, devraient pouvoir être intégrées à celle-ci. De même pour toute modification en cours de route.
Industry: Professional Training & Coaching
Company size: 51-200 Employees
Used

Daily

for

1+ year

Review Source
---
Un outil adapté aux enjeux de l'évolution de la formation
Une expérience structurante pour notre établissement qui a permis et permet aujourd'hui encore de favoriser son évolution pour répondre aux enjeux de la formation professionnelle.
Pros
- la fonction d'auteur pour les enseignants qui ont peu rentrer dans le digital en créant du contenu
- le déploiement auprès des apprenants
- l'application
- l'interopérabilité avec d'autre outils [genially...]
Cons
- la nouvelle interface a quelque peu bougé les repères mais avec l'intuitivité de la plateforme
on se retrouve facilement
Alternatives Considered
Moodle
Reasons for Switching to 360Learning
Pour son approche globale de la formation qui ouvre la porte au blended-learning et qui favorise la construction de son propre modèle de formation en fonction des besoins de nos apprenants (individualisation des parcours, utilisation des contenus en classe inversée, ...). 360Learning avait anticipé cette évolution. De plus, les fonctionnalités liées à l'engagement de l'apprenant favorise le sentiment d'appartenance à une communauté d'apprenants.
Industry: Information Technology & Services
Company size: 51-200 Employees
Used

Daily

for

1+ year

Review Source
---
Great collaborative learning platform
Really good - our CSP [SENSITIVE CONTENT] has been fantastic, and has really kept us on the right path in terms of implementing the platform. We've had a super challenging year from all kinds of angles and I can imagine it's been challenging for [SENSITIVE CONTENT] just to get hold of us so thank you for keeping it at the forefront of our minds (even though I'm sure it didn't feel like it was at times!)
Pros
Love the collaboration features of the software, how you can tailor it to suit any audience and how versatile it is. You can create so many different types of training sessions/paths, assign whoever you want to it, and gain invaluable feedback through the forums so it's a really great L&D tool.
Cons
The reporting could be improved - it doesn't really have many options in terms of what data is downloaded. You can managed that from the excel sheet of course but it would be good to have a more diverse reporting function. It would also be amazing if you could upload docs to be signed off too - such as training agreeements.