About Acctivate Inventory Management
Built for growing product-selling businesses using QuickBooks, Acctivate is a premium inventory management & multi-channel order fulfillment add-on that helps you focus on growth without operational limitations. Solve for QuickBooks limitations, including real-time inventory visibility, multi-warehousing, multi-channel orders, ecommerce fulfillment, EDI transaction support, barcoding, landed cost, lot and serial number traceability and more. Acctivate provides seamless integration with QuickBooks for real-time inventory visibility, high-volume order fulfillment, and business analytics. It's designed for growing companies wishing to stick with QuickBooks, rather than taking on expensive enterprise resource planning (ERP) software. The software provides flexible solutions for many industries, including food and beverage, automotive, electronics, construction, medical equipment and industrial supply. Other features include multi-warehouse inventory, web store (eCommerce), order-picking automation, packing and shipment tracking, kitting (bundling), variable assemblies, barcoding, landed cost, and traceability (lot and/or serial number tracking). Acctivate works with all versions of QuickBooks Desktop and QuickBooks Online.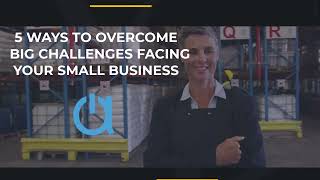 Acctivate Inventory Management pricing
Acctivate Inventory Management does not have a free version and does not offer a free trial.
Alternatives to Acctivate Inventory Management
Acctivate Inventory Management Reviews
Used

Weekly

for

6-12 months

Review Source
---
Acctivate is excellent; start to finish. It plainly works without any hitches! Plus, great...
Pros
The integration with QuickBooks works seamlessly.
The product is very easy to use; it is very intuitive. You just simply need to know the sequence of steps and in a few clicks, perfectly formatted forms are ready for printing.
The reports are well organized, informative, and great tools for analysis.
The customer service team is patient and hard working. Some tech companies talk down to non-techies, but Acctivate is patient and quick to educate in terms someone can understand, follow, and implement. Also, when educating, they run video seminars or can email screen shots to you very effectively. I cannot over estimate how much time they saved me, because they are so good in the customer service arena.
Cons
There is nothing that I don't like about the software, except maybe the cost. However, we are in business and they are in business, so I don't begrudge anyone for making a living and earning a profit. What would someone pay for an inventory management system that works without a flaw in a QuickBooks environment? If you were a huge company you may say tens of thousands. If you are in a small company like mine, you might say a few thousand once. Instead the cost is an annual amount and that's just the way they price it, which is okay.
Response from

Acctivate

Ken, it was great working with you to implement Acctivate. I¿m happy to hear all the specific successes your business is experiencing after adding the power of Acctivate to QuickBooks. Our entire team looks forward to a continued partnership with Respect Foods and helping you all grow even more with the software. Thank you for taking the time to let us know how things are going and helping others in their inventory software decision process. - Brad

Replied 21/07/2017
Acctivate has some powerful features for the price
There are many Pro's and a few Cons for each module Acctivate produces. I do enjoy their proactive webinars and online video training access. I also like we have a training company with our data that allows our new users to learn without making costly errors we need to reverse. The sales system has many options to sell a product from multiple warehouses and at custom customer defined prices using Product pricing matrices. Importing pricing from excel spreadsheets is not a big chore with saved templates Acctivate manages. We have used Acctivate since 2006 and our business has grown and yet at the same time, computer hardware, online cloud storage and major version changes from 6.0 have occurred. Being a part of the support program that has allowed Acctivate to tranform and improve has been the main reason we are still with Acctivate today. Being a key partner to Quickbooks and having these two Sequel Databases sync daily, allows me to source bookkeepers who readily trained in Quickbooks and able to spend more time on proactive analysis of our business using many standard and custom reports we have had made in Crystal reports which is the primary database query program that takes our data out and export to useful programs such as excel. One of my favorite modules is the Dashboard button which loads many crystal reports that are one page reports onto one screen and used by us daily to steer our business based on performance and reports we need to view often. Inventory management is strong, with multiple warehouse, web links and product notes can be generously added to every part number. Learning to use crystal reports to audit inventory movement can be difficult for a new user. Additional custom fields can be added such as Average Inventory turns. Acctivate does allow us to bill out our customers with masked part numbers and create a general kit with a detailed description of the work we performed without disclosing part numbers or labor. Another aspect of Acctivate I find useful is the Activity Scheduler, Alerts and Review buttons. I can generate PO's based on min/max levels or by availability and saves time. This software is still a great fit for my business.
Industry: Machinery
Company size: 51–200 Employees
Used

Daily

for

2+ years

Review Source
---
Bloated software with poor support.
Pros
There are many features available, even if difficult to manage.
Cons
Support...
I have been dealing with a print error from Acctivate and have had a ticket open for over a week now with only back and forth email communication. If you call the support number, you will eventually be dumped into voicemail and they sometimes have never returned a call, when they do it takes days.
A business is not able to conduct good business with this software when support is this poor and lacking.
Response from

Acctivate

Aaron,
Thank you for letting us know about your recent experiences.

We strive to deliver easy-to-use features and are more than willing to assist you with any challenges. If you are not finding the answers you need on our help site (https://help.acctivate.com) for any particular feature, please reach out to the support team for assistance.

Our apologies for the inconvenience you experienced with your recent support request. We are here to provide quality support, so when dissatisfaction is expressed, we use it to see how we can improve. Being that this request originated via email, we continued in that manner, so any time you would like to have a phone call please let us know and we will be happy to call you. We also respond to voicemails, if you call and do not immediately get someone on the line.

We appreciate your feedback and will use it to help in improving our processes.

Replied 15/04/2019
Industry: Electrical/Electronic Manufacturing
Company size: 11–50 Employees
Used

Daily

for

2+ years

Review Source
---
Wolf Companies
The Costing trail for Inventory items lacks reports that show how current cost is calculated.
Pros
Fairly easy to use. Is a good overall value.
Cons
Lack of Print screen feature which is helpful when researching transactions.
Response from

Acctivate

Randy, thank you for taking the time to let us know how things are going with Acctivate.

Taking screen shots is definitely helpful and Windows can be used to capture your full screen, as well as third-party screen capture utilities, in which many are free.

In terms of seeing how cost is calculated, the Inventory Ledger report can provide the information you need. This is found under Acctivate¿s Inventory Management Reports > Transactions. Make sure to select a beginning transaction date and the report will show the true cost calculated by dividing the resulting value by the resulting quantity on hand. If you need any assistance with this, please contact support at 817-870-1311 or online at https://help.acctivate.com/requests/. - Erica

Replied 22/08/2018
Industry: Mechanical or Industrial Engineering
Company size: 2–10 Employees
Used

Daily

for

2+ years

Review Source
---
Acctivate is Amazing
Pros
Acctivate is easy to use and helps us process orders, keep track of inventory, and create bill of materials among many other great features.
Cons
Integration was very easy, Acctivate is always willing to help with our needs.